City of Broken Magic By Mirah Bolender
Fiction
Five hundred years ago, Magi created a weapon they couldn't control: an infestation that ate magic – and anything else it came into contact with. Enemies and allies were equally filling. Only an elite team of nonmagical humans known as Sweepers, can defuse and dispose of infestations before they spread. Most die before they finish training. Laura, a new team member, has stayed alive longer than most. Now she's the last – and only – Sweeper standing between the city and a massive infestation.
Updraft by Fran Wilde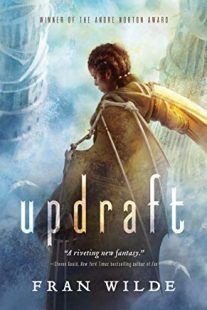 Fiction
Welcome to a world of wind and bone, songs and silence, betrayal and courage. Kirit Densira has been eager to win her wings from the city and begin flying as a trader, serving her beloved home tower and exploring the skies far beyond what she has known. But when Kirit inadvertently breaks tower Law, she must face the Singers, the foreboding and secretive governing body. The Singers offer her a way out from the harsh consequences of Lawsbreak – in order to prove her disobedience, she will have to join them.
In an attempt to save her family and tower from punishing censure, Kirit must give up her dreams of flight and leave behind everything she has ever known. Instead, she throws herself into the dangerous training at the Spire, the tallest, most forbidding tower, deep at the heart of the city. But as Kirit grows in knowledge and power, she starts to uncover the depth of Spire secrets.
Now, Kirit has begun to doubt the unassailable laws of her world, setting in motion a chain of events that will lead to a haunting choice, and may well change the city forever – if it isn't destroyed outright.
Trail of Miracles by Smadar Herzfeld (Translated by Aloma Halter)
Fiction
In eighteenth-century Europe, a courageous widow flees the life she never chose and sets out for Jerusalem. Inspired by the evocative and intimate true story of Gittel, a remarkable woman whose faith led her to make an unthinkable sacrifice.
The daughter of a Torah scholar in eighteenth century Ukraine, Gittel has always accepted her place in a family steeped in religion. Married at age twelve to a cold and reclusive rabbi, the young bride gives birth to two sons destined to follow their father's path. Finding very little comfort in family life, Gittel shares her dreams, visions, and a close spiritual understanding with her only confidant: her father-in-law, the Maggid of Mezeritch.
When Gittel loses those close to her one by one, she decides to leave her old life behind, including her two sons, to set out on a lonesome and perilous journey to Jerusalem. Will she sacrifice everything in pursuit of the dream of her youth?
The Golden Hairpin by Qinghan Cece (translated by Alex Woodend)
Fiction
Solving murders has made her indispensable. Being accused of one has made her notorious. In ancient China, history, vengeance, and murder collide for a female sleuth.
At thirteen, investigative prodigy Huang Zixia has already proved herself by aiding her father in solving confounding crimes. At seventeen, she's on the run, accused of murdering her family to escape an arranged marriage. Driven by single-minded pursuit, she must use her skills to unmask the real killer…and clear her name. But when Huang Zixia seeks the help of Li Shubai, the Prince of Kui, her life and freedom are bargained: agree to go undercover as his eunuch to stop a serial killer and to undo a curse that threatens to destroy the Prince's life. Huang Zixia's skills are soon tested when Li Shubai's betrothed vanishes. With a distinctively exquisite golden hairpin as her clue, Huang Zixia investigates- and discovers that she isn't the only one in the guarded kingdom with a dangerous secret.
The Original Dream by Nukila Amal (Translated by Linda Owens)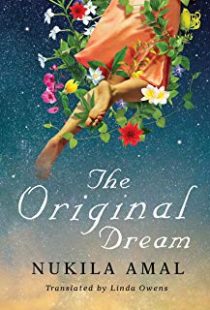 Fiction
For Maya, history is like a dream, and her dreams are like a history of her life and how it relates to others. Effortlessly defying and calling into question time and space, Maya inhabits fantastical realities filled with shamans, romantic longing, a daughters struggles, and a flying dragon.
Lyrically flowing between Maya's multiple realities, The Original Dream is the story of a young independent Indonesian woman trying to break free from cultural and social conventions which also searching for her place among family and friends. With guidance from her parents, co-workers, and sister, along with a new-born filled with the wisdom of elders, Maya navigates her perceptions, looking for answers to unknown questions. Whether soaring through the night-time sky, caring for her nephew, or tending to guests at the hotel where she works, she tries to delineate the difference between dreams and reality and if such a difference even matters.
The Birdwoman's Palate by Laksmi Pamuntjak (Translated by Tiffany Tsao)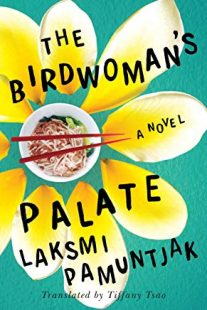 Fiction
In this exhilarating culinary novel, a woman's road trip through Indonesia becomes a discovery of friendship, self, and other rare delicacies. Aruna is an epidemiologist dedicated to food and avian politics. One is heaven, the other earth. The two passions blend in unexpected ways when Aruna is asked to research a handful of isolated bird flu cases reported in Indonesia. While it's put a crimp in her aunts West Java farm, and made her own confit de canard highly questionable, the investigation does provide an irresistible opportunity.
It's the perfect excuse to get away from corrupt and corrosive Jakarta and explore the spices of the far-flung regions of the islands with her three friends: a celebrity chef, a globe-trotting "foodist", and her co-worker Farish. From Medan to Surabaya, Palembang to Pontianak, Aruna and her friends have their fill of local cuisine. With every delicious dish, she discovers there's so much more to food, politics, and friendship. Now, this liberating new perspective on her country – and on her life – will push her to pursue the things she's only dreamed of doing.
How to Love a Jamaican by Alexia Arthurs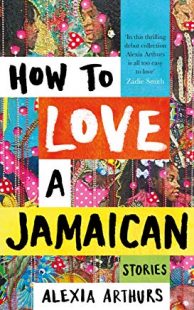 Fiction
Tenderness and cruelty, loyalty and betrayal, ambition and regret – Alexia Arthurs navigates these tensions to extraordinary effect in her debut book about Jamaican immigrants and their families back home. Sweeping from close-knit island communities to the streets of New York City and Midwestern university towns, these eleven stories form a portrait of a nation, a people, and a way of life.
In 'Light- Skinned Girls and Kelly Rowlands', a New York University student befriends a fellow Jamaican whose privileged upbringing has blinded her to the hard realities of race. In 'Bad Behaviour', a mother and father leave their wild teenage daughter with her grandmother in Jamaica, hoping the old ways will straighten her out. And in 'Shirley from a Small Place', a world-famous pop star retreats to her mother's big new house in Jamaica, which still holds the power to restore something vital.
The winner of the Paris Review's Plimpton Prize for 'Bad Behaviour', Alexia Arthurs emerges in this vibrant, lyrical, intimate collection as one of the most dynamic and exciting young authors writing today.
Your Silence will not Protect You by Audre Lorde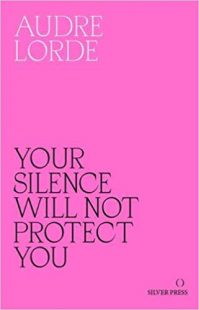 Poetry, Speeches & Essays
Born in New York, Audre Lorde (1934-92) described herself as 'Black, lesbian, mother, warrior, poet'. She had her first poem published while still at school and her last the year she died of cancer. Her extraordinary belief in the power of language – of speaking – to articulate selfhood, confront injustice and bring about change in the world remains as transformative today as it was then, and no less urgent.
This edition brings Lorde's essential poetry, speeches and essays, including 'The Masters Tools Will Never Dismantle the Master's House', together in one volume for the first time.
Talking to Women by Nell Dunn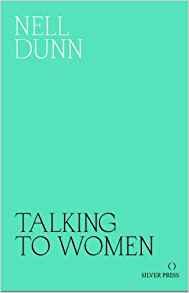 Non-fiction
Transcribed conversations of nine informal interviews with young women
In 1964, Nell Dunn spoke to nine of her friends over a bottle of wine about sex, work, money, babies, freedom and love. The Novelist Ann Quin says she appears to be a 'singular girl, singular and single' but questions the use she makes of her freedom. The pop artist Pauline Boty reveals she married 'the first man I could talk very freely to' ten days after meeting him. Kathy Collier, who worked with Dunn in a Battersea sweet factory, talks about what it takes to 'get out' of a life that isn't fulfilling. Edna O'Brien tells us about the time she inadvertently stole a brown georgette scarf and the lesson she took from it: 'Morality is not the same thing as abstinence'. After more than fifty years out of print, Talking to Women is still as sparkling, honest, profound, funny and wise as when it was first published. With an introduction by Ali Smith and a new afterward by Nell Dunn.