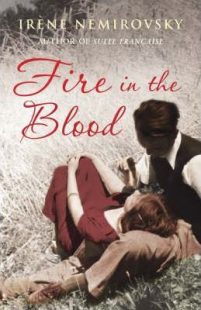 The next book we're reading as part of our GWL Digital Book Group is Fire in the Blood by Irène Némirovsky, the celebrated author of the international bestseller Suite Française. Set in the rural French town in Burgundy that would also form the backdrop to the bestselling Suite Française, Fire in the Blood is the story of Silvio, his cousin's wife Hélène, her second husband Françoise, and of the truths, deaths, marriages, children, houses and mills that bind them with love and hatred, deception and betrayal.
How to Get Involved
We'll be posting updates and related content to this blog. You can find all of the posts so far here.
On Twitter, keep an eye on the #GWLBookGroup hashtag for all related tweets and please do share your own thoughts and insights. We'll be discussing the book throughout the month with prompts to get involved so keep an eye on our account and the hashtag to see what's being said.
Facebook Group
On Facebook we've created a new closed group where we can gather all of the content and discussions. To join, simply request to join the group and we'll approve your request to give you access.
Happy reading!