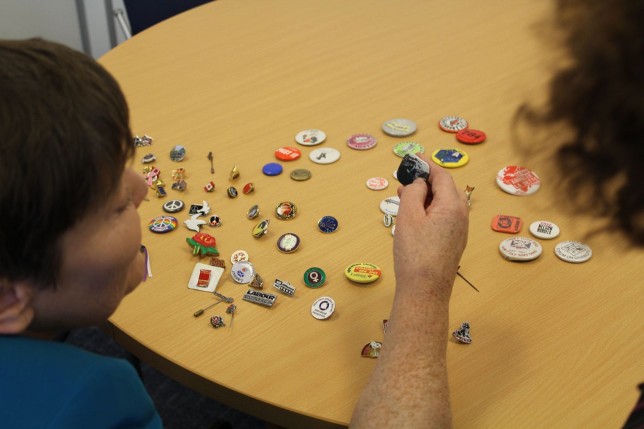 We set off for Aberdeen last Thursday to interview  Dame Anne Begg, MP for the Badges of Honour project. Anne has kindly decided to donate her large badge collection to GWL. We met Anne at her constituency office, where she had ready for us an amazing collection of badges – not only campaign badges from her career as an MP and supporter of many causes from breast cancer awareness to the first campaign for a Scottish Assembly, but also badges from her schooldays and her days as a girl – guide.
Keep a watch on our website in the coming weeks and months for some fascinating footage of our interview with Anne talking about her  "badges of honour". In the meantime here are a few images of  Anne and her "life in badges".
Find out more about Badges of Honour here.