A 'Two Decades of Changing Minds' Event
14th June, 2012, 5:30pm

to

7:30pm

£3.50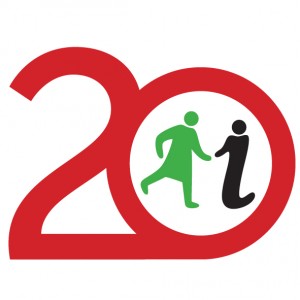 This event is currently full.  If you plan to come along but have not booked a ticket please note there might be limited space available on a first come first served basis.
To mark GWL's work over two decades, we have commissioned 21 of Scotland's foremost women artists and 21 women writers to create new works inspired by items in our library, archive and museum artifact collections.
Thursday 14th June, 5.30pm (£3.50/free) 
This second event in our series of anniversary celebrations will showcase the latest artworks and writings to be produced, with readings from participating writers, including Vicki Feaver, Kirsty Logan and Laura Marney, and a performance by artist Ellie Harrison.
Be the first to see and hear the new batch of wonderful, exciting and fresh creations inspired by your favourite Women's Library, and meet some of the creators! Treasures from our collection that have inspired the work will also be on display. Refreshments will be provided.
Booking
This event costs £3.50 full price, to book your place at this event please click here.
We offer subsidised and/or free places for students, people on a low income, unemployed or those in receipt of benefit and Friends of GWL. If you are entitled to a subsidised/free place please click here to book.
This project is supported by Creative Scotland and Museums Galleries Scotland.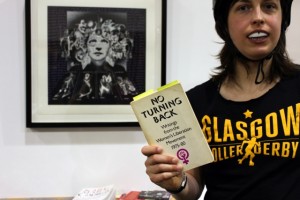 "National Museum of Roller Derby"
This event will be the local launch of the "National Museum of Roller Derby" (NMRD) – the new project by artist Ellie Harrison resulting from her residency at the Library during its 20th Anniversary year.
The NMRD aims to bring a whole new, strong and revolutionary young audience to the Library, by using it as a home for theUK's first official archive of the new and exciting all-female, full-contact sport of Women's Flat Track Roller Derby.
This is an opportunity to hear Ellie Harrison speak about the ideas behind the project, to meet some of the Glasgow Roller Derby team, as we welcome the first of many donations of ephemera, merchandise and memorabilia which will form the foundations of the NMRD's collection.
The "National Museum of Roller Derby" will expand over the summer months in anticipation of its national launch at Glasgow Roller Derby's summer tournament at Kelvinhall International Sports Arena on Saturday 25 – Sunday 26 August 2012.
For more information please see: www.nmrd.org.uk