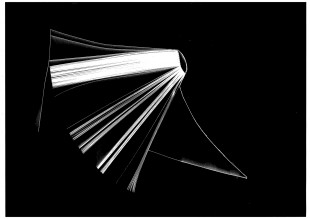 We've teamed up with My Bookcase for our project Speaking Volumes as part of Glasgow International Festival of Visual Arts. Participant creatives at this year's festival have been invited to contribute their lists of recommended texts; texts by women that have played an important role in their life or practice.
The Speaking Volumes exhibition celebrates these texts, recently sourced for GWL's collection, with a bespoke reading room exhibition and a series of In Conversation events during April.
We launch the exhibition on Thursday 7th April from 6pm to 7.30pm and have an enlightening programme of events on Thursday evenings and Sunday afternoons in April. Invited speakers include artist Sarah Tripp who will be In Conversation with writer Maria Fusco, founder and editorial director of The Happy Hypocrite journal. Later in the series artist Tessa Lynch (exhibiting as part of the GI Director's programme) will open up her artistic practice through a shared conversation with writer and curator Jenny Richards and writer Rhona Warwick Paterson.
Upcoming Speaking Volumes Events