The Meridian Story
11th March, 2021 at 7:00 pm

-

8:00 pm

Free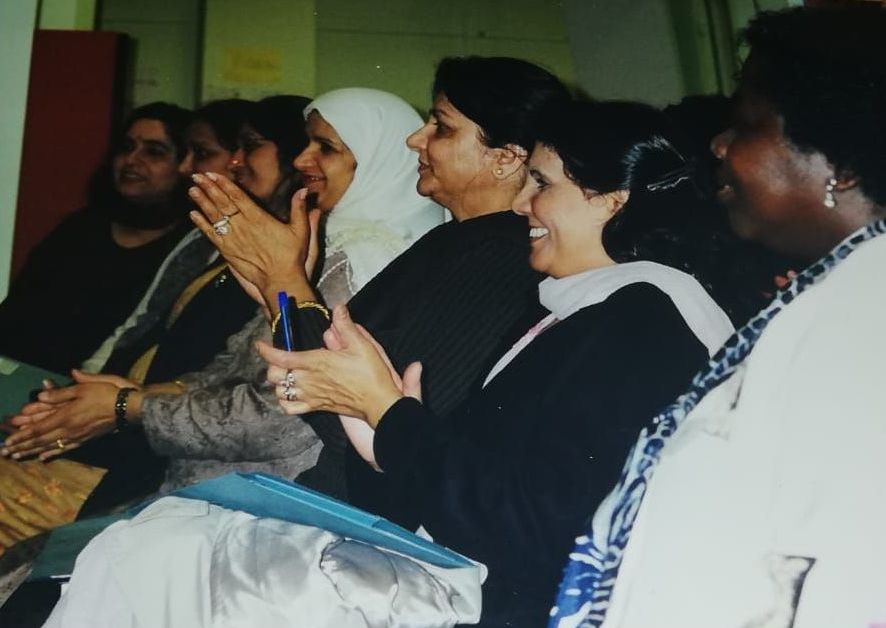 We're marking International Women's Day week by sharing stories from the amazing women who were part of Meridian – the first Women's Centre dedicated to providing a service for BAME women based in Glasgow from the early 90s to 2007. BAME women from all over Glasgow flocked through the doors of Meridian daily to be part of the vibrant, engaging and empowering space. Tremendous work took place from lifelong learning programmes, access to education, training & employment, health information, art projects, counselling and much more!
The Meridian Story, Thursday 11th March, 7pm to 8pm, Online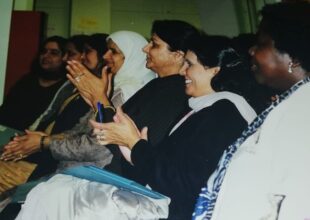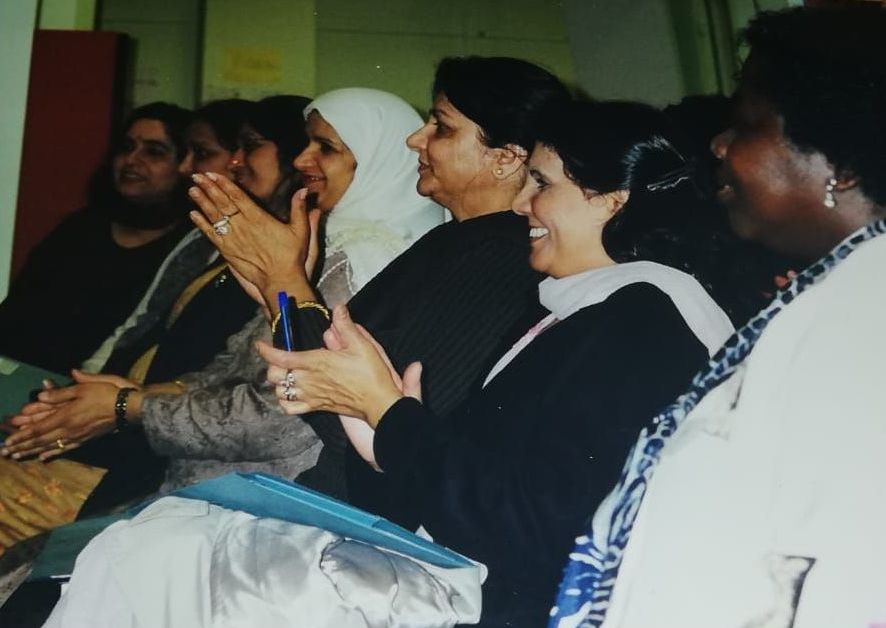 Sadly Meridian came to a close in 2007, but many women who were involved went on to successfully set up initiatives to cater for the needs of BAME women in their local area.  The Meridian paperwork, reports, beautiful artwork and endless photographs were deposited here at Glasgow Women's Library.  Over the years, we've enjoyed exploring the collection and we've been working hard to preserve the history of Meridian.
At this conversation event, learn more about the history and legacy of this important centre and join one of the founding members, Brij Gandhi, and guests to celebrate the Meridian Story.
From Monday 8th March to Sunday 13th March, we'll be sharing images and narratives about Meridian online, so keep an eye on our website and social media channels!
This is one of our "attend" sessions this Spring. Sit back, relax and listen to this conversation.
Please note that this event will be recorded.
Booking
Booking is now closed for this event.
The event is free and open to all. To attend, please book below and we will share an email invitation with you.  If you would like to make a donation to Glasgow Women's Library, you can do so here. Please note that booking will close on Wednesday 10th March and you will be sent an email invitation a few days before the event.
Accessibility
This session takes place via an online video call link. If you would like to attend, please book below and we will share an email invitation along with simple and straight forward instructions on how this will work. If you have any concerns about how this will work for you, please do get in touch and we'll do all we can to support you in joining the session.
An automated live transcript using Otter.ai is available during this event. We also have a small amount of funding available to provide live captioning through Stagetext for some of our Spring events. Stagetext captioning is provided in-person and is therefore more accurate. Please get in touch with Emily on emily.ilett@womenslibrary.org.uk at least 3 weeks before the event if this would be helpful to you and we'll work to arrange this. See here for upcoming events where live captioning with Stagetext is arranged.
Related Events