21 Revolutions: Exhibition of Writings
22nd September, 2012

-

13th October, 2012

Free
Glasgow Women's Library was launched in September 1991 and, with the support of thousands of donors, volunteers and dedicated workers has grown into a remarkable library, museum and archive collection with a notable history over two decades of delivering mind changing learning and events. September marks our 21st birthday and we'll be celebrating with a range of exhibitions, readings, walks and talks.
21 Revolutions: Exhibition of Writings
from 22nd September to 13th October at the Library
Monday to Friday, 10am to 4.30pm
Glasgow Women's Library is a phenomenon: the sole resource of its kind in Scotland. We are celebrating our 21st birthday by commissioning 21 women writers to make new work inspired by GWL's library, archive and museum artefacts. Writers including Denise Mina, Jackie Kay, Helen Fitzgerald, and Margaret Elphinstone have created work that draws on sources including suffragette  ephemera, album covers, feminist newsletters and lesbian dime novels. Come along to savour the remarkable array of work created by the 21 writers who have been inspired by our collections.
The writer's contribution to this programme will also be showcased at three reading events at the CCA to tie in with the exhibition and in monthly downloadable podcasts, the first of which will be launched on our birthday 21 September 2012.
This exhibition complements the 21 Revolutions show of visual artists' work at the CCA.  Also launching at the Library on 22nd September is the wonderful 'Revolution of Roller Skates'. Showcasing the work of participating artist Ellie Harrison.
This project is supported by Museums Galleries Scotland and Creative Scotland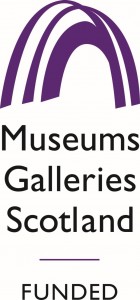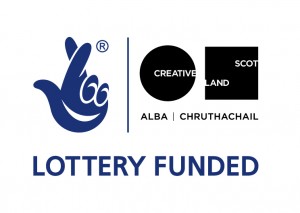 Related Events