Glasgow Women's Library is a phenomenon. The sole resource of its kind in Scotland, it is celebrating its 21st birthday by commissioning 21 women artists and 21 women writers to create new work inspired by GWL's library, archive and museum artefacts.

Two Decades of Changing Minds
Glasgow Women's Library has grown from a grassroots project launched in 1991 in a small shopfront in Garnethill into an Accredited Museum and the hub for women's and equalities information in Scotland. It has continually worked with artists, writers and filmmakers and the anniversary programme reflects the ongoing productive relationship between women creatives and this national treasure trove.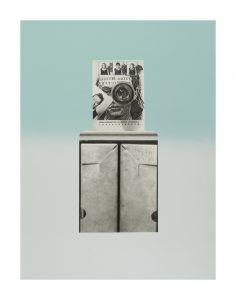 Artists including Claire Barclay, Kate Davis, Lucy Skaer and Karla Black have created work that draws on sources in the GWL collection, including campaign badges, knitting patterns, suffragette ephemera, album covers, feminist newsletters and lesbian dime novels.
Our 'Two Decades of Changing Minds' anniversary programme has also involved the commissioning of 21 women writers, including Jackie Kay, Liz Lochhead, Zoe Strachan, Denise Mina and Louise Welsh, to create new pieces of writing that also have GWL's collections as their inspiration.
The 21 Revolutions exhibition, and linked events involving writers and artists, will be hosted by the CCA from Saturday, 22nd September to Saturday, 13th October, 2012.
As part of our social enterprise activities the prints exhibited in this exhibition are being sold to support the Library's ongoing work. More information about buying prints will be available soon.
Exhibition tours will take place on Saturday 29th October and 6th October at 2pm (Booking is essential!)
As part of our 'Two Decades of Changing Minds' twentieth anniversary programme, we have organised a range of related readings events.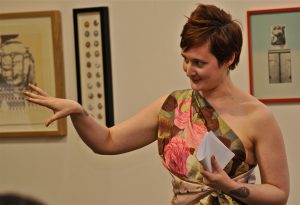 Several of the 21 writers we have commissioned to make new work inspired by the GWL collections, including Denise Mina, Elizabeth Reeder and Anne Donovan, will read their work and discuss the sources of their inspiration.
More information and booking details for the 21 Revolutions reading events.
GWL will be launching a free monthly podcast of the 21 Revolutions writings read by the authors and available through iTunes. If you would like more information visit the website after Monday 24th September.
As her contribution to 21 Revolutions: Two Decades of Changing Minds, artist Ellie Harrison has founded the "National Museum of Roller Derby". As a new 'outreach' initiative, the NMRD aims to bring a whole new, strong and revolutionary young audience to the Library, by using it as a home for the UK's first permanent archive for the new and exciting all-female, full-contact sport of Women's Flat Track Roller Derby. The Revolution on Roller Skates will be the first public exhibition at the Library of materials donated to the new museum's collection.
Exhibition Dates: 22nd September to 13th October 2012
More information about The Revolution on Roller Skates
Join the Library to get updates by email, and follow us on Facebook or Twitter for regular GWL news.
Women artists across Glasgow
To whet your appetite for the 21 Revolutions exhibition, why not make a trip to the Studio 58 exhibition at the Glasgow School of Art, featuring work by women artists from WWII to the present day, including artists who will be exhibiting new work as part of 21 Revolutions.
Or head out to Paisley Museum for the Equals Exhibition, featuring artworks by women from the Glasgow Girls to contemporary artists.
###

Two Decades of Changing Minds is supported by Museums Galleries Scotland and Creative Scotland