Ruth Barker & Hannah Leighton-Boyce
1st February, 2019

-

23rd March, 2019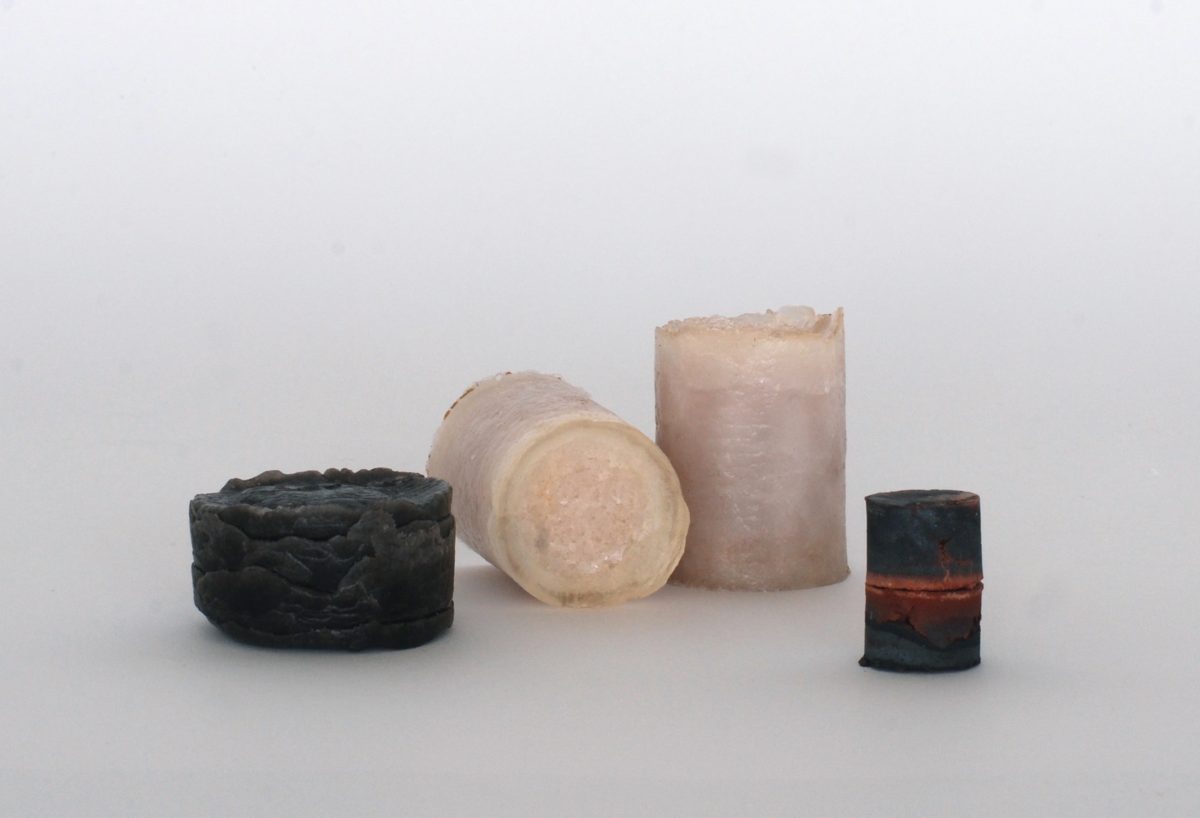 Experience inspiring commissions by artists Ruth Barker and Hannah Leighton-Boyce, as well as new writing by Jackie Kay developed in response to the artists' works.
Ruth Barker & Hannah Leighton-Boyce, Friday 1st February to Saturday 23rd March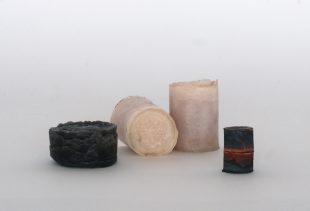 Barker and Leighton-Boyce's works were developed as a result of research residencies undertaken by the artists in 2017/18, and premiered at Castlefield Gallery in March 2018. Leighton-Boyce was in residence here at GWL, and Barker with the University of Salford Art Collection. Over the course of their residency periods, Barker and Leighton-Boyce exchanged ideas and thoughts, whilst delving into hidden histories and epic stories. Leighton-Boyce became interested in the relationship between the body and the archive, her new works echoing her experiences of working at GWL, specifically through her decision to work with salt, drawing on its inherent properties of healing, energy, and the charge of 'coming together' she encountered at the library. As a mother of two young children, Barker is clear that her recent experience of traumatic birth precedes her new body of work and aligns this with the emotional impact on her of current world politics –  a fear of voicelessness in the face of what she terms as rapidly changing and brutal politics.
In developing their bodies of work the artists collaborated with others, including with scientists and school children, drawing upon their residency periods to realise salt cast and powered sculptures, installation, sound, textiles and photography.
Jackie Kay's new writing will be available after the launch, forming part of the exhibition.
We launched this exhibition at our Spring Programme Launch on Thursday 31st January. Find out more here.
The tour is a partnership project between Castlefield Gallery, the University of Salford Art Collection (UoSAC) and Glasgow Women's Library. The artists' works will be acquired into the UoSAC.
Special thanks to Castlefield Gallery patron James Mycock.
Exhibition Information
There are limited copies of the exhibition brochure available at GWL, or you can view a digital copy on Issu here.
Included in the exhibition brochure are text versions of Jackie Kay's new poems, Affinity I, Affinity II, and Affinity III. You can listen to a recording of Jackie Kay reading them on Soundcloud here.
Large print copies of all text within the exhibition is available at GWL Front of House.
There is an audio transcript of Ruth Barker's What sound should we make, 2018, available at GWL Front of House. Large print copies are also available.
Booking
This exhibition is free to attend and there is no need to book. For opening times see the 'Where to Find Us' section of the website. Our gallery spaces are located across multiple parts of the building. Please ask at Front of House for more information or directions when you are here. Sometimes our programme of events, or venue hires, may limit access to particular parts of the building. Although we always do our best to ensure you can visit the full exhibition when you are here, if you are making a special trip out and want to check which areas are open, please call us in advance on 0141 550 2267. We always ensure there is full access to exhibitions on our Warm Welcome Saturdays, and Mondays are also usually quieter with fewer events taking place.



Related Events