Description
This poster was designed by Margaret Hamilton and published by Edinburgh Women's Liberation Group. It features in our Sisterhood is Powerful exhibition.
Poster date is unknown but is circa 1985.
Limited edition.
These posters have been unearthed from the GWL collection as we put together the Sisterhood is Powerful exhibition. As we have more than we need, we're selling the extras. These are beautiful, original posters that are part of our history.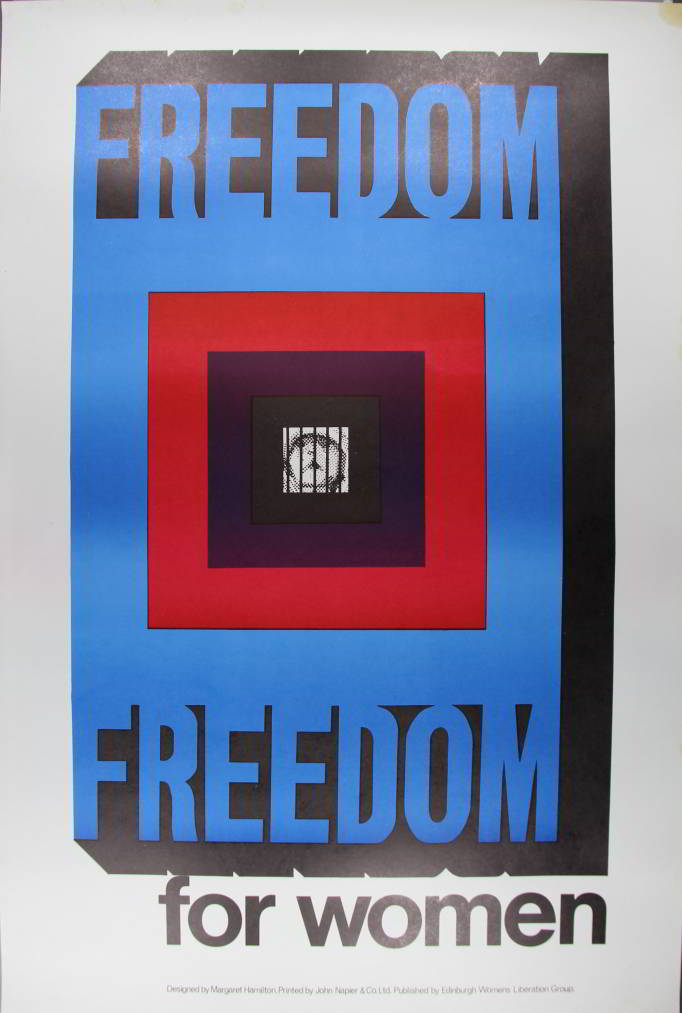 We have reduced the price of the final batch of posters as they are slightly damaged with minor creases or small tears at the edges. This does not impact on the overall print image, and the posters are still stunning!