Research in progress and learning from Clore was shared in a range of dissemination sessions during the Clore Fellowship and Post Fellowship period including:
16 April 2019: Presentation on Feminist Leadership for the second meeting of the Women for Leadership Group, Museum of London.
24 April 2019: Presentation as part of the Museum of London's internal New Museum Conversations.
Week starting 2nd September 2019: Internal Staff and Board Think and Action Week, Glasgow Women's Library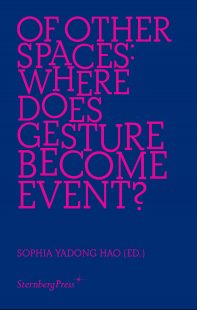 12 September 2019: Discussion with Sophia Hao, at the Of Other Spaces, where does gesture become event? book launch, Glasgow Women's Library.
24 October 2019: Feminist Governance: A Nairobi Perspective, facilitation of discussion with Kenyan Feminist Leaders, in collaboration with Book Bunk, Ikigai, Westlands, Nairobi
31st October 2019: Facilitated Conversation with First Year Students in Gender and Queer Studies University of Puget Sound, USA
Facilitated Conversation with students in Leadership in the Arts, University of Puget Sound, USA: (A business class designed to inspire students to be leaders in the arts and to advocate for communities).
Facilitated Conversation with students in Social Justice and Community Engagement Class, University of Puget Sound, USA (Students in this class are addressing issues of building community and advocacy. Explored the theme of social justice and the arts: creating a community program from the grass roots.)
Facilitated discussion with Entrepreneurial Leadership Club University of Puget Sound, USA (Students are discussing leadership and issues of entrepreneurship. What makes an effective leader, how to start and develop programs, what factors make for a successful arts leader?)
1st November 2019: Presentation to campus community, on GWL and Post Fellowship Research on feminist leadership, University of Puget Sound, USA
2nd November 2019: All Stitched Up Symposium, University of Puget Sound, USA, discussion on the agency and leadership of creatives in developing cultural organisations.
3rd November 2019: Presentation at Bainbridge Island Museum of Art, Ties that Bind: A Conversation about Stitching and Books
12 November 2019: Meeting with GWL volunteers, co-facilitated discussion on leadership.
22 November 2019: Museums Association Annual Conference, panel presentation: Museum Ethics in the #MeToo era
23 November 2019: Presentation and discussion for Feminist Duration Reading Group, London: Creating and Sustaining Feminist Space
4 December 2019: Common Purpose, Meridian Programme. Facilitated session for leaders cohort on Preparing to Lead Change.
14 February 2020: Keynote, Spectra conference Aberdeen. Creating Authentic Culture in Scotland: Radical Kindness
Forthcoming:
27th February 2020: In conversation session to cascade Clore Learning with 2018/2019 Fellow Kim Simpson, Creative Scotland (Creative Lunch)
19th March 2020: Edinburgh College of Art, Leading learning sessions focussing on feminist leadership with Doctoral and Masters students, Engagement and Impact Day.
22 April 2020: Invited to present to Wellcome Collection staff cohort as part of their staff development programme.
14 May 2020: This is who we are – Adele Patrick in conversation with Caroline Gausden: Feminist Leadership at GWL
Imminent: Space Invaders: Inaugural Podcast 'Feminist Leadership in Museums', interviewed by Sharon Heal, Director of Museums Association