Women Make Heritage!
23rd August, 2018

-

22nd September, 2018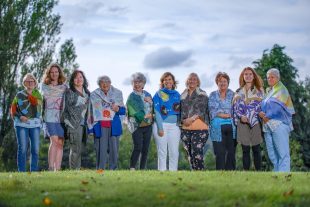 During 2017, as part of the Heritage Lottery Funded Made in Kirkintilloch project, 10 East Dunbartonshire women came together to form a new Women's History Group. Working with artist Rachel Mimiec and curator, Fiona Dean, they embarked on a personal journey, responding to local history and heritage, with a particular emphasis on women's work.
Women Make Heritage!, Thursday 23rd August to Saturday 22nd September, visit during GWL opening hours
Taking their inspiration from images within East Dunbartonshire Leisure and Culture Trust's photographic collection, these evocative archival photographs of often anonymous East Dunbartonshire women, portrayed the many roles that women played in industries, as well as within their communities. From weaving to spinning, carding and winding, calico printing, to bleaching, dyeing, patterning, farming, milling, and paper-making, these lost or disappearing crafts and skills were explored and researched alongside other important leadership and philanthropic roles of women.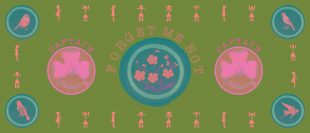 As well as honing in on the striking shawls worn by many of the late 19th and early 20th Century women at work, images of social outings relaying the camaraderie between workers, also became a focus. Initially previewed in Kirkintilloch's newly developed  Town Hall, the resulting artworks use the tradition and form of the shawl as a means of presenting ideas through contemporary processes of digital printing. This exhibition at GWL, brings together these resulting artworks, accompanied by portraits of the women.
Women Make Heritage! are Melanie Brickley; Morag Campbell; Elaine Carlton; Liz Dempsey; Alison Graham; Isobel Hartley; Margaret Hyde; Kim Kilgour; Alice Mackenzie; and Joanna O'Brien.
Join us for the launch of this event at our Autumn Programme Launch.
Booking
This exhibition is free to attend and there is no need to book. For opening times see the 'Where to Find Us' section of the website. Our gallery spaces are located across multiple parts of the building. Please ask at Front of House for more information or directions when you are here. Sometimes our programme of events, or venue hires, may limit access to particular parts of the building. Although we always do our best to ensure you can visit the full exhibition when you are here, if you are making a special trip out and want to check which areas are open, please call us in advance on 0141 550 2267. We always ensure there is full access to exhibitions on our Warm Welcome Saturdays, and Mondays are also usually quieter with fewer events taking place.


Related Events