Unsweetened Conversations | (bush) Tea Services
1st November, 2021

to

27th November, 2021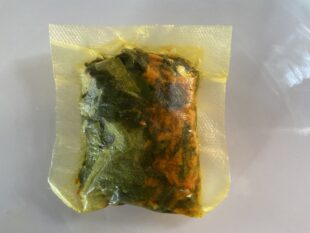 We are happy to say that we have teamed up with The Beniba Centre for Slavery Studies and The Necessary Space to present Unsweetened Conversations | (bush) Tea Services, a collaborative, interdisciplinary pre-recorded conversation in contribution to the CoP 26 Fringe Programme.
You are invited to view the recently recorded discussion throughout the CoP 26 in the Welcome space at GWL and here on our website. It will also be screened amongst a host of artworks and activist interventions that aim to give us new perspectives on the climate crisis at neighbouring arts space the Pipe Factory on Sunday November the 7th.
This fluid exchange, moderated by Dr. Peggy Brunache (Haiti/USA/Scotland), was with Barbados-based visual artist Annalee Davis, Glasgow-based artist Ashanti Harris (Scotland/Guyana), and the husband-wife team behind The Artisan Growers – Robert and Michelle Sullivan (Aruba/Grenada/Haiti/Ireland/Scotland). During the dynamic debate, Davis served (bush) tea made collaboratively with Heritage Teas of Barbados. Called Ancestral Voices, it combines breadfruit, mint and bay leaves with turmeric.
The filmed discussion explored colonial memories, shared transatlantic histories, ecological crises, alternative farming practices, spirituality, living apothecaries, extractive economies, the Black Atlantic, Scottish-Caribbean connections and potential futures, proving to be a vital exchange of curious minds!
Enjoy!