UK India Dosti: Indian Folk Art Festival, Madhubani Art
19th July at 10:00 am

-

11:10 am

Free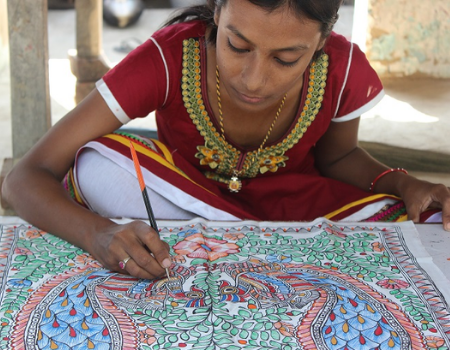 IN PERSON AND ONLINE:  To celebrate South Asian heritage month and 75 years of India's independence (Azadi Ka Amrit Mahotsav') we have teamed up with the UK India Dosti Folk Art Festival to offer a host of incredible women artists from rural India a platform to share their talents and pass on practical knowledge of different art forms.
UK India Dosti – Indian Folk Art Festival: Madhubani Art Workshop, Tuesday 19th July, 10am to 11.30am BST /2.30pm IST to 3.40pm IST, Online, Free, 14+
In the rural interior of India, Mithilanchal, northern Bihar, women from traditional communities practice an art form that not only captures the legends and mythology of ancient culture, but also reflects the mixing of art and life. The art of Mithila is characterised by richly coloured freehand figures, with deliberately out of scale curves and miniaturisations that depict scenes from mythology and their reflection in everyday life. Today Madhubani art is recognised the world over, not just for its forms and colours, but also for the deeply meaningful stories it portrays. We're proud to hold several Madhubani paintings in our collection and very excited to host artist Ritu Kumari, a skilled practitioner, to teach us more!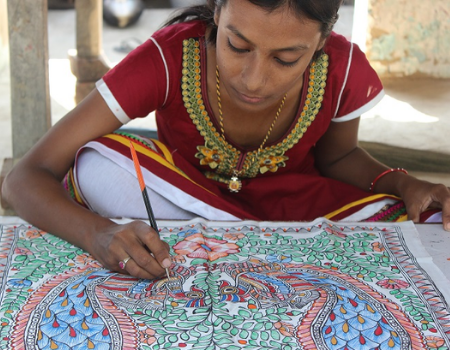 UK India Dosti is a cultural exchange festival between the UK and India scheduled to be held from 18 July 2022 to 8 March 2023 inspired by the UK's South Asian Heritage Month (SAHM), India's 'Azadi Ka Amrit Mahotsav', and the incredible traditional women artists of India who have shown remarkable resilience in continuing the heritage tradition despite the devastating effects of Pandemic.
Through this Folk Art Festival, we aim to bring 75 traditional women artists representing 15 unique art forms of India on one platform. These art forms have their origin across different states of India. We shall present these artists as Gurus to give online art demonstration to 1875 UK adults and 1875 Indian children.
The first event in this series is being held at Glasgow Women's Library, Scotland from 19th July 2022 to 22nd July, 2022, where 3 art workshops will be based on Madhubani Painting, Naga Jewellery and Rabari Applique.
During the programme, we will also impart information about 12 other art forms and women artists.
Booking
Booking for this event has now closed. If you'd like to be on the waiting list please email info@womenslibrary.org.uk
Accessibility
This session takes place both at the library or via an online video call link.
Glasgow Women's Library is wheelchair accessible, with lifts to the first floor and the Mezzanine Floor. We have accessible toilets and all the bathrooms are individual closed stalls and are gender neutral. Our larger Events Space is fitted with an induction loop. A portable induction loop is also available.
If you would like to attend online, please book below and we will share an email invitation along with simple and straight forward instructions on how this will work. If you have any concerns about how this will work for you, please do get in touch and we'll do all we can to support you in joining the session.
Find more information on Accessibility at GWL or contact us and we will be very happy to offer assistance.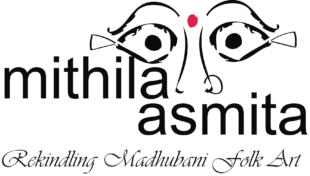 Related Events