Two Decades of Changing Minds
21st September, 2011

to

21st October, 2011
It's the Library's twentieth anniversary on Wednesday 21 September 2011 and to mark this wonderful milestone we are launching a year of events, exhibitions and celebrations!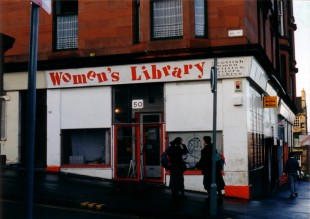 The programme will include exhibitions from our unique collections, the creation of new work by women artists and writers and reflections by all who have visited, used and volunteered, on the achievements of GWL over twenty years.
Events and activities to look out for taking place from September 2011 to September 2012 will include:
The display of 20 portraits of library users
an online exhibition of 20 images marking significant milestones in the Library's life
20 new prints and 20 new pieces of writing inspired by items and texts from our collection and much more
We will be also revamping and relaunching our website to celebrate this anniversary. So be sure to come back and visit us online after 21 September to check what's on and how you can pass on your memories of the library.
Glasgow Women's Library: Two Decades of Changing Minds from Glasgow Women's Library on Vimeo.
The Two Decades of Changing Minds exhibition, featuring 20 portraits of diverse library users and video testimonies, is on at the library from Wednesday 21st September to Friday 21st October, Monday to Friday, 9.30am to 4.30pm.
Contact us in the meantime to be added to our twentieth anniversary mailing list for updates on the above events.