Story Café Special: Sisters, Daughters, Wives, Resilient Lives
18th August at 1:00 pm

-

2:30 pm

Free
Kathryn Metcalfe, Lesley Traynor, Mairi Murphy and Morag Smith first met as a group in 2018. Intended as a chance for writers with family and caring commitments or who were unable to attend a writing group in the evenings, the group which gathered round the long table in the café of Paisley Abbey, built a rapport with one another, balanced critique with honest encouragement.
Sisters, Daughters, Wives, Resilient Lives, Thursday 18th August, 1pm to 2.30pm, Free, Women only, 16+, GWL
In March 2020, when the real world interrupted with Covid 19, the group met online. They spoke of their lives, raised in working class Scotland by women who had few opportunities in life but who nonetheless were strong and loving and who passed on their own rich stories and memories. Their humour, strength and resilience in the face of poverty, famine, war and other pandemics was a rich source of inspiration. The poets will be reading from their anthology published in February 2022 and some new work.
A chance to hear poems that will resonate with many women's lives. This is one of our "take part" events this Summer!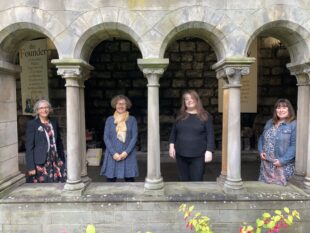 Kay Metcalfe
Kathryn Metcalfe is a published poet from Paisley Renfrewshire, her work has appeared in   journals and anthologies both online and in print. She is one of the Mill Girl Poets, a group of women poets who wrote and performed a stage production about the heritage and lives of the female thread workers on Paisley's mills.
Mhairi Murphy
Mairi graduated from Glasgow University MLitt with distinction where she was awarded the 2016 Alistair Buchan Prize for poetry. Published in New Writing Scotland 30 & 35, online and various poetry magazines, her first collection 'Observance 'was publishedby Clochoderick Press in 2018.
Morag Smith
Morag Smith's poetry has been published in e-zines, magazines and anthologies. She was the winner of the 2021 Paisley Book Festival /Janet Coates memorial poetry prize. Her first poetry pamphlet, about the re-wilding and human history of the partly abandoned site of Dykebar Psychiatric Hospital near Paisley, will be published in October 2022.
Lesley Traynor
Lesley Traynor is published nationally and internationally. Thrawn, her most recent chapbook of poetry was published by Dreich in August 2021. She is the winner of 2019 Edinburgh International Book Festival memoir writing prize and short listed for 2019 Beyond Borders International writing prize. Passionate about supporting women's voices, she founded the inclusive collective, Women With Fierce Words in 2016.
Booking
The event is free and for women only* (16+). To attend, please book below and we will share an email invitation with you.  If you would like to make a donation to Glasgow Women's Library, you can do so here.
*All women-only events are inclusive of Trans and Intersex women, as well as non-binary and gender fluid people who are comfortable in a space that centres the experience of women.
Accessibility
Glasgow Women's Library is wheelchair accessible, with lifts to the first floor and the Mezzanine Floor. We have accessible toilets and all the bathrooms are individual closed stalls and are gender neutral. Our larger Events Space is fitted with an induction loop. A portable induction loop is also available.
Find more information on Accessibility at GWL or contact us and we will be very happy to offer assistance.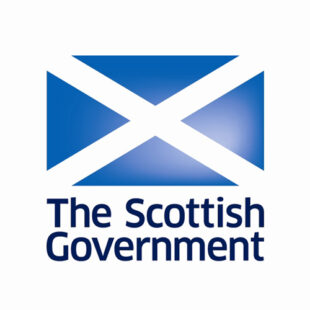 Related Events