Story Café Special : Life Support
19th August at 1:00 pm

-

2:30 pm

Free
Join Life Support exhibition organisers, Caroline, Catherine, Kirsten and Nat for a Story Café that explores texts about housing and the concept of 'home' with approaches that span the activist to the poetic.
Story Café Special: Life Support, Thursday 19th August, 1pm – 2.30pm, Online, Women* only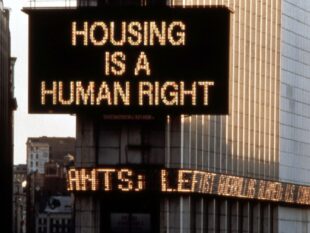 The session will include readings from Cathy McCormack's compelling memoir The Wee Yellow Butterfly which documents her experience of community organising for better living conditions in Easterhouse, Glasgow.
As well as Saidiya Hartman's Wayward Lives, Beautiful Experiments which documents stories from the outset of the 20th century when black women in the US were carving out new ways of living. And from GWL's own archive we will read from Women in Collective Action a narrative of tenants' struggles in the valleys of South Wales.
To find out more about Life Support, please visit: https://lifesupport.wp.st-andrews.ac.uk/  and to find out more about the Life Support exhibition, please visit the event page here
This is one of our "take part" events – we'd love you to take part in the reading/watching and the discussion if you'd like to!
Event Outlines
1pm: Welcome and introductions to the exhibition themes from the Life Support team Caroline, Catherine, Kirsten and Nat.
1.15pm:  Reading
1.40pm: Opportunity for questions/discussion
1.55pm: Comfort break
2pm: More discussion, readings and questions
2.25pm: Thanks and goodbye!
Booking
Booking has now closed for this event.
This event is a women* – only event. Please book below (you will be taken through the shopping cart but no charge will be made) If you would like to make a donation to Glasgow Women's Library, you can do so here. Please note that booking will close on 18th of August and you will receive your email invitation a few days before the event takes place.
*All women-only events are inclusive of Trans and Intersex women, as well as non-binary and gender fluid people who are comfortable in a space that centres the experience of women.
Accessibility
This session takes place via an online video call link. If you would like to attend, please book below and we will share an email invitation along with simple and straight forward instructions on how this will work. If you have any concerns about how this will work for you, please do get in touchand we'll do all we can to support you in joining the session. An automated live transcript using Otter.ai is available during this event. See here for upcoming events where live captioning with Stagetext is arranged.
Find more information on Accessibility at GWL or contact us and we will be very happy to offer assistance.



Related Events