Story Café Special: Grey Hen Press
9th September at 1:00 pm

-

2:30 pm

Free
A warm welcome back to Grey Hen Press, whose beautiful anthologies showcase the wit and wisdom of older women poets. We'll be dipping into their new landscape series, featuring publications on mountains, lakes, rivers and woods.  The perfect way to bring the Great Outdoors indoors!
Story Café Special: Grey Hen Press, Thursday 9th September, 1pm to 2.30pm, Online, Women only, 16+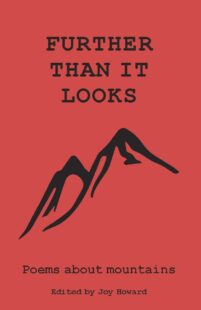 At this event, we'll hear readings from Joy Howard, A C Clarke, Helena Nelson, Marka Rifat, Fiona Ritchie Walker and Maggie Rabatski. We're sure there will be something for everyone, even if you don't consider yourself a poetry fan! These collections feature the work of well-known poets, poets who deserve to be more widely known, and poets for whom this may be a first publication. Be inspired by their words at this friendly Story Café.
Founded by Joy Howard in 2007, Grey Hen Press have published 20 anthologies, which showcase the particularity of women's voices, and give less well-known poets the opportunity of having their work published alongside that of established writers.
See all our upcoming Story Cafés here.
This is one of our "take part" events this Summer – we'd love to hear your questions and comments but you're welcome to join and listen
Booking
Booking for this event has now closed
The event is free and for women only*. To attend, please book below and we will share an email invitation with you.  If you would like to make a donation to Glasgow Women's Library, you can do so here. Please note that booking will close on Wednesday 8th September and you will receive your email invitation a few days before the event takes place.
*All women-only events are inclusive of Trans and Intersex women, as well as non-binary and gender fluid people who are comfortable in a space that centres the experience of women.
Accessibility
This session takes place via an online video call link. If you would like to attend, please book below and we will share an email invitation along with simple and straight forward instructions on how this will work. If you have any concerns about how this will work for you, please do get in touch and we'll do all we can to support you in joining the session. An automated live transcript using Otter.ai is available during this event.
Related Events