Spark My Words
9th September at 11:00 am

-

1:00 pm

Free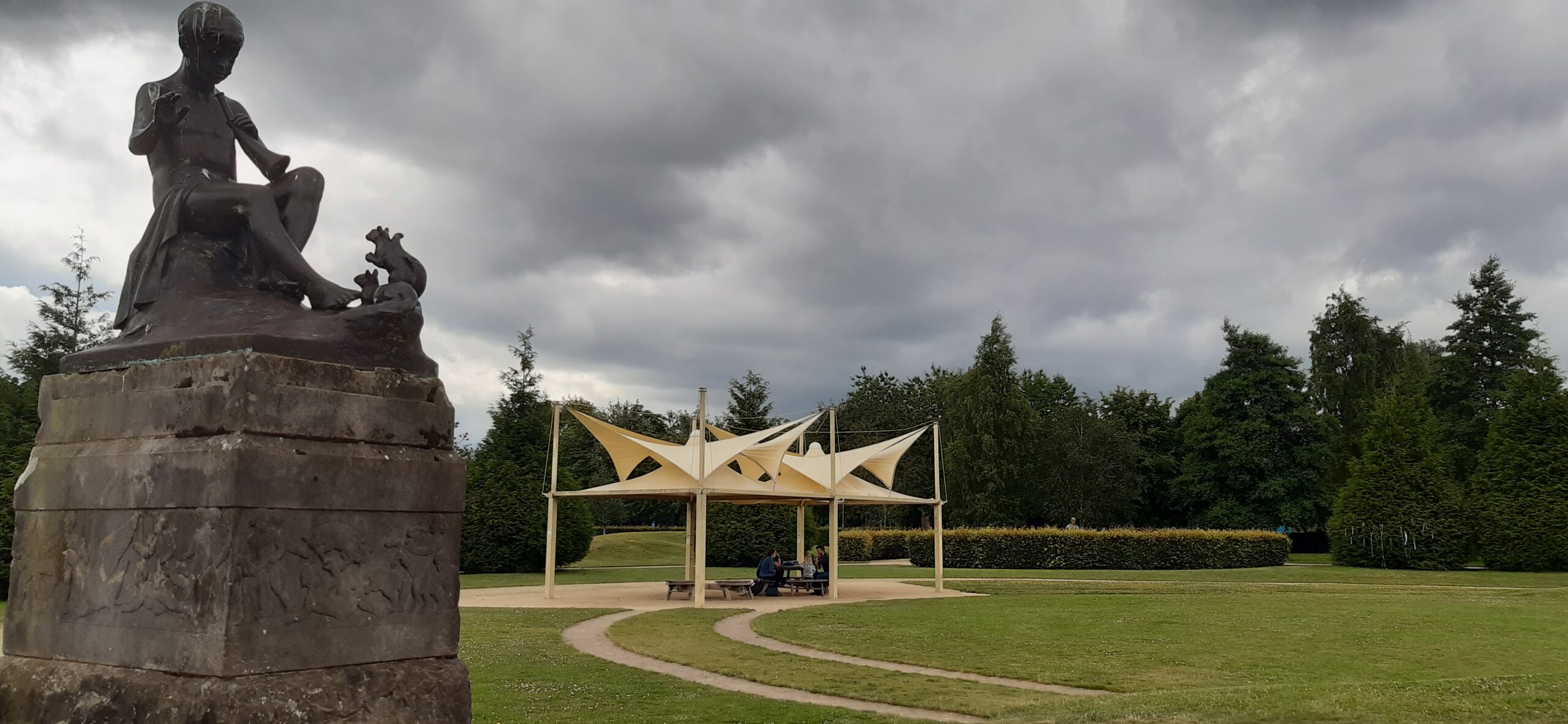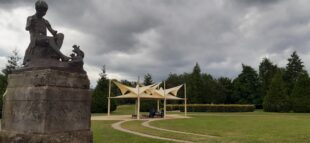 Gather under Glasgow Green's yellow gazebo for a series of mini-adventures. Explore the familiar in a new way to spark ideas and creative writing, facilitated by Lesley O'Brien, singer, storyteller and poet.
We will be running these sessions in June and September on the following dates:
Thursdays 2nd, 9th and 16th June, 11am to 1pm 
Fridays 2nd, 9th, 23rd September, 11am to 1pm 
Come to one session or to them all armed with a pen, paper and your imagination. Movement around the park involved to enjoy the environment, bring a portable seat if you would like.
'I didn't feel intimidated, the way I can sometimes feel after writing sessions.  I felt very inspired and uplifted at the end'. Participant on previous workshop
Booking
This event is for Women* only. To attend, please book below and we will share details with you via email.  If you would like to make a donation to Glasgow Women's Library, you can do so here. You will receive your email a few days before the event takes place.
*All women-only events are inclusive of Trans and Intersex women, as well as non-binary and gender fluid people who are comfortable in a space that centres the experience of women.
Accessibility
These sessions take place outdoors on Glasgow Green. We gather at the Yellow Gazebo and there will  be some walking between locations, 5-10 mins max, all on flat surface within the park. Carers and support workers welcome and they do not need to book a place. In the case of extreme weather conditions we will move to Glasgow Women's Library. GWL is wheelchair accessible, with lifts to the first floor and the Mezzanine Floor. We have accessible toilets and all the bathrooms are individual closed stalls and are gender neutral. Our larger Events Space is fitted with an induction loop.
Find more information on Accessibility at GWLor contact us and we will be very happy to offer assistance.
As we transition back to hosting more live events we are doing our utmost to keep everyone feeling safe and comfortable. Our seating will be laid out with social distancing. People will be able to sit solo, in pairs, or in groups/households of up to 4 people. We are unable to offer refreshments at this time, but understand that people may wish to bring their own water/drinks.  We continue to wear face coverings when moving around the building, but if you wish you may remove these while seated as long as social distancing is maintained.
In partnership with Lapidus Scotland, funded by Imapact and Glasgow City HSCP
Related Events