Slay In Your Lane: In Conversation with Yomi Adegoke and Elizabeth Uviebinené
27th September, 2018 at 6:00 pm

-

7:30 pm

£3.00 – £5.00
'Black women in 2018 are well past making waves – we're currently creating something of a tsunami.'
Black women today are facing uniquely challenging experiences in all aspects of their lives. Yet when best friends Yomi Adegoke and Elizabeth Uviebinené searched for a book that addressed these challenges they realised none existed. So Slay in Your Lane – the lovechild of exasperation and optimism – was born.
From education, to work, to dating, to representation, money and health, this inspirational, honest and provocative Black Girl Bible explores the ways in which being black and female affects each of these areas – and offers advice and encouragement on how to navigate them.
Illustrated with stories from Elizabeth and Yomi's own lives, and from interviews with dozens of the most successful black women in Britain – including Amma Asante, Charlene White, Jamelia, Denise Lewis, Malorie Blackman and Dawn Butler MP – Slay in Your Lane recognizes and celebrates the strides black women have already made, whilst providing practical advice and inspiration for those who want to do the same and forge a better, visible future.
Slay In Your Lane: The Black Girl Bible by Yomi Adegoke & Elizabeth Uviebinené
In Conversation at Glasgow Women's Library
Following a range of sell out events across the UK you can join Yomi and Elizabeth in conversation with Tomiwa Folorunso at Glasgow Women's Library. Books will be available to purchase on the night via Waterstones, at a discounted price for event attendees.
About the authors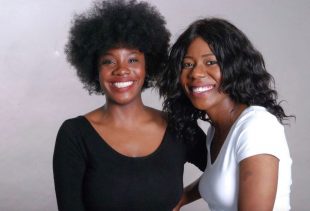 Yomi Adegoke (left) is an award-winning journalist and senior writer at The Pool. She writes about race, feminism, popular culture and how they intersect, as well as class and politics. In 2013 she founded Birthday Magazine, a publication aimed at black teenage girls and was listed as one of the 200 Women Redefining the Creative Industry in 2018 by The Dots. She was named a 'frontline pioneer' bringing the fight to 'a new generation' by the Evening Standard.
Elizabeth Uviebinené (right) is an award-winning Marketing Manager from London. A natural in creative storytelling and idea generation, with a passion for brands, Elizabeth creates marketing campaigns that are culturally progressive and commercially impactful. In 2018, Elizabeth was recognised by The Dots as a woman redefining the creative industry, and awarded a Rising Star in the PR, Communications and Marketing industry by WeAreTheCity.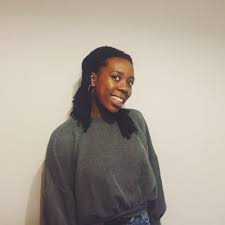 About the Host
Tomiwa Folorunso is a recent History graduate with experience working in the women's sector in Scotland. She is an occasional blogger, frequent contributor to BBC Radio Scotland and and a content creator for BBC The Social. Tomiwa is passionate about challenging stereotypes and discussing taboo issues in a creative way online.
Booking
This event is open to all. This event costs £5 full price. Select the number of tickets you want to book below, or come in to the Library to book.
We offer subsidised places at £3 for students, people on a low income, unemployed or those in receipt of benefit and Friends of GWL. If you are eligible for a subsidised place select the subsidised ticket below, or come in to the Library to book.
Those attending the event will be eligible to purchase a copy of the book via the Waterstones sellers on the night at a discounted price for event attendees.
Should you need to cancel a booking for any reason please see our Events Cancellation Policy.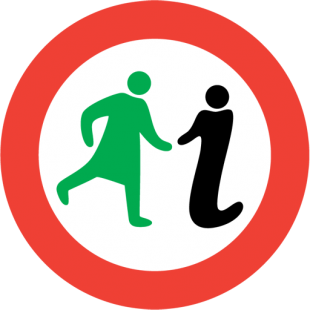 Related Events