Seeing Things visit Femspectives Festival // nîpawistamâsowin WE WILL STAND UP
21st February at 7:00 pm

-

9:30 pm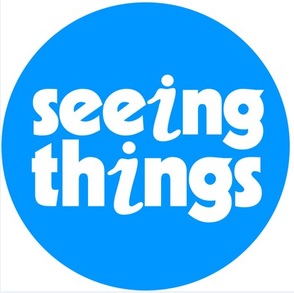 Seeing Things is a group that meet up to see art, performances and cultural events put on by women across Glasgow and beyond. We think it's more fun to go to see things together, and we usually have a cup of tea or coffee afterwards.  Our trips are always free. It would be great if you could come along.
What: Watching a film as part of Femspectives Film Festival
When: Friday 21st February @ 7:00 pm – 9:30 pm
Where: We will meet at Civic House (26 Civic Street, Glasgow, G4 9RH) at 6.45pm
Who with: Becca, Jenny
Why you should join us:
It is the UK premiere of Tasha Hubbard's documentary nîpawistamâsowin: WE WILL STAND UP. In 2016 Colten Boushie, a young Cree man, was killed in Saskatchewan. nîpawistamâsowin: WE WILL STAND UP shines a light on the vast inequality and systemic racism within the Canadian legal system. Framed within Tasha Hubbard's personal history, the piece reflects on the impact of colonialism and is hopeful for a better future.
Accessibility
The film is captioned.
The nearest bus stop to the venue is on Garscube Road – Corn Street or Cowcaddens station. Buses servicing these stops include 7, 68, 71a, 72, 75 and M3. The closest subway station is Cowcaddens, approximately 5 minutes away: www.spt.co.uk/subway.
The Civic House Event Space is wheel-chair accessible. There is a wheel-chair accessible toilet on the groundfloor. There is a lift to access to the main entrance on Civic Street. The doors do not open automatically, but there is a bell to ring for assistance. There are gender-neutral toilets on the ground floor with multiple stalls. A Quiet Space will be available at Civic House.
If anyone needs funding for childcare (eg. cash for babysitter) or has any other questions about accessing this event please e-mail Alison at
access@femspectives.com
or call her on 07794405686.
Booking
This trip is for women only* and is free to attend. Travel expenses up to £5 can be covered.Please email mattie.roberts@womenslibrary.org.uk or call the library on 0141 550 2267 to book your place. If you have booked a place and are no longer able to attend please let us know.
*All women-only events are inclusive of Trans and Intersex women, as well as non-binary and gender fluid people.