Reframing the HPV narrative
20th September
to
20th December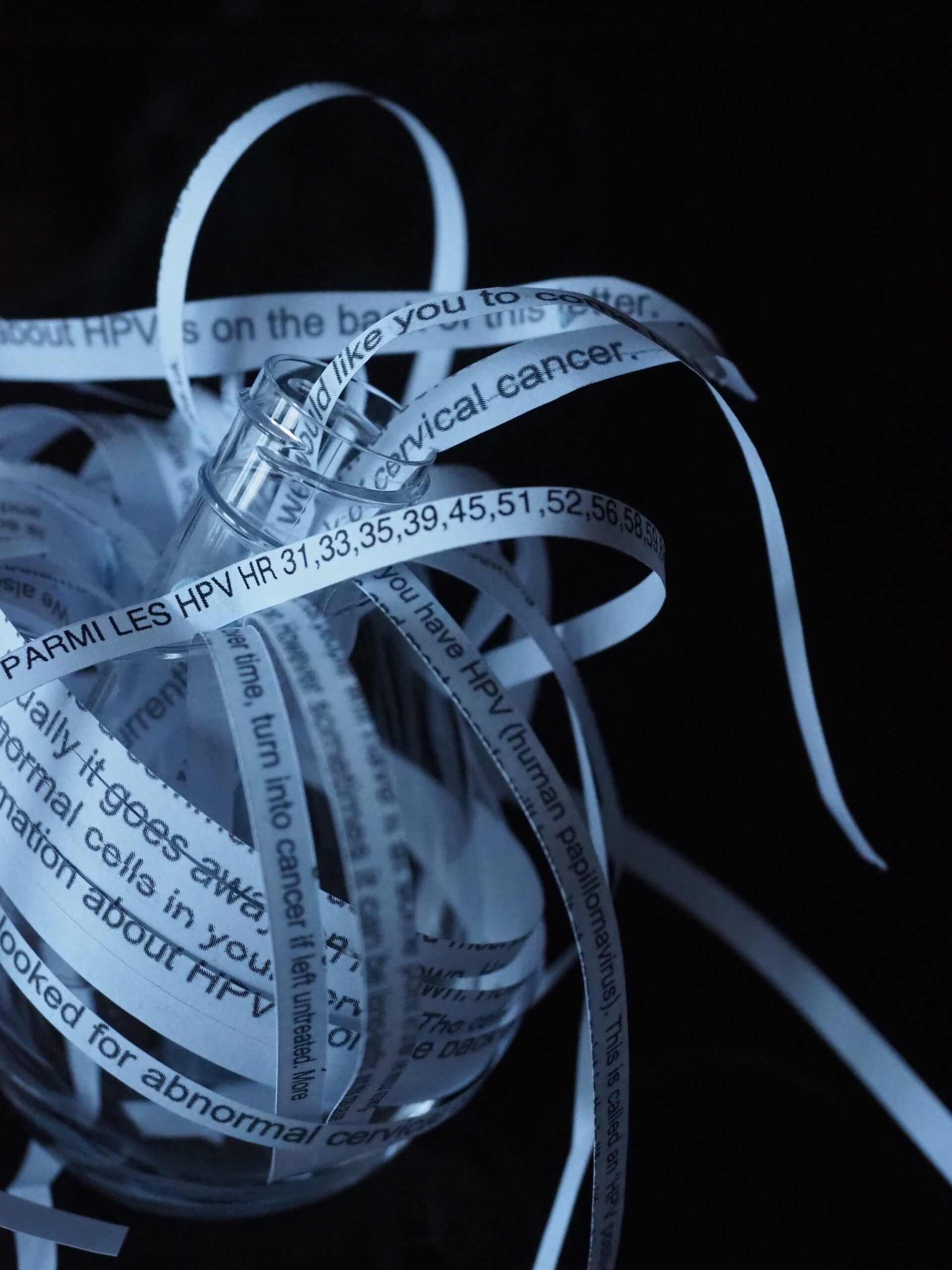 This art installation created from medical correspondence and leaflets seeks to encourage discussion around Human Papillomavirus (HPV) and reframe its numerous – yet often unspoken – narratives. HPV can lead to cervical and other cancers, but in many cases it doesn't. Although extremely common, those diagnosed may remain silent about the condition, hiding their worry and fears, significantly impacting their emotional wellbeing and social lives.
The installation has emerged from collaborative research between Caroline Verdier, Lecturer at the University of Strathclyde, and independent writer and artist Lou Sarabadzic.
Alongside this exhibition there will be a Women Making It and Creative Writing session.
Reframing the HPV narrative
20th September
to
20th December
Accessibility
Glasgow Women's Library is wheelchair accessible, with lifts to the first floor and the Mezzanine Floor. We have accessible toilets and all the bathrooms are individual closed stalls and are gender neutral. Our larger Events Space is fitted with an induction loop. A portable induction loop is also available.
Find more information on Accessibility at GWL or contact us and we will be very happy to offer assistance.
Event Categories:
Related Events