Online: Story Café Special: Once upon a time, there was an engineer…
10th December, 2020 at 2:00 pm

-

3:30 pm

Free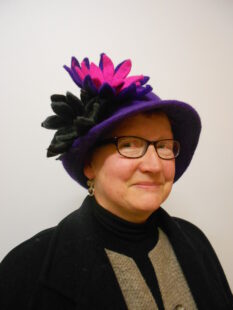 Can you name a female engineer or scientist from the past? Perhaps you've heard of Ada Lovelace, but few people know about Beatrice Shilling's WW2 work.
Another hard question, even for literary specialists, is to think of a female engineer or scientist in fiction. This is slightly easier in film, where more of us can recall characters such as Ripley in the Alien movies.
Story Café Special: Once upon a time, there was an engineer…, Thursday 10th December, 2pm to 3.30pm, Online, 15+
Nina Baker, a former seafarer, engineer and latterly a city councillor, is now using her retirement to research engineering history. She will present her research and discoveries in this field – her first steps away from factual engineering women's history – with examples from the past 120 years of novels, plays, graphic art and film.
If you have your own favourite fictional woman engineer or scientist, there will be time to share after Nina's talk. Read more about fiction woman engineers here.
This is one of our "take part" events this Autumn, with informal discussion and a chance to ask questions and share your own engineer heroes.
Booking
This event is now fully booked.
The event is free and open to all. To attend, please book below and we will share an email invitation with you.  If you would like to make a donation to Glasgow Women's Library, you can do so here. Please note that booking will close on Wednesday 9th December and you will receive your email invitation a few days before the event takes place.
Accessibility
This session takes place via an online video call link. If you would like to attend, please book below and we will share an email invitation along with simple and straight forward instructions on how this will work. If you have any concerns about how this will work for you, please do get in touch and we'll do all we can to support you in joining the session.
We have a small amount of funding available to provide live captioning through Stagetext for some of the Autumn and Spring programme of events. Please get in touch with Emily on emily.ilett@womenslibrary.org.uk at least 3 weeks before the event if this would be helpful to you and we'll work to arrange this. See here for upcoming events where live captioning with Stagetext is arranged.
Related Events