Languages of Belonging: Sogol Mabadi and Birthe Jorgensen in conversation with Amanda Thomson
18th July, 2019, 6:00pm

to

7:30pm

Free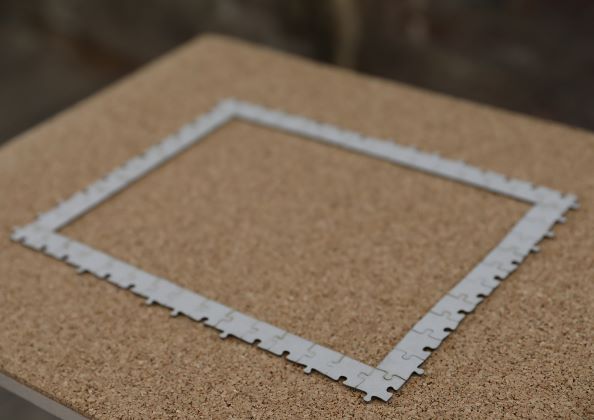 Home Where Home Is Not is an ambitious exhibition by Glasgow-based artists Sogol Mabadi and Birthe Jorgensen reimagining fixed notions of home, and what it means to be of more than one place. This exhibition is across both GWL and Platform, Easterhouse, and you can find out more information about the exhibition here.
Languages of Belonging, Thursday 18th July, 6pm to 7.30pm
On Thursday 18th July, artists Sogol Mabadi and Birthe Jorgensen will be in conversation with Amanda Thomson as part of the Home Where Home Is Not project.
Amanda Thomson is a visual artist and writer who teaches in the painting and printmaking department at the Glasgow School of Art. Her arts-based PhD, from UHI/ the University of Aberdeen, is about the forests of Abernethy and Morayshire. She is a multidisciplinary maker, and incorporates printmaking, photography, film and writing in her work. She has a longstanding interest in the Scottish Highland landscapes and more broadly about how places come to be made. She lives and works in Glasgow and in Strathspey. Her first book, A Scots Dictionary of Nature was published by Saraband in 2018.
More broadly Amanda's work is about how we are located (and locate ourselves) in the world. In her explorations of home, nativity, migration and mapping there are many rich intersections with the themes in Home Where Home Is Not.  In this event, all three artists will share responses both to this exhibition and the questions raised by Amanda Thomson's rich creative practice.
Home Where Home Is Not is in partnership with Platform and the artist's are working across both GWL and Platform so please do take the time to visit both sites. Visit the exhibition at Platform, Easterhouse, between Friday 28th June and Saturday 3rd August. You can find more information here.
Booking
This event is free and open to all. Please book below or you can call us on 0141 550 2267. If you have booked a place and are no longer able to attend please let us know so that we can make your place available to someone else.
Accessibility
Glasgow Women's Library is wheelchair accessible, with lifts to the first floor and the Mezzanine Floor. We have accessible toilets and all the bathrooms are individual closed stalls and are gender neutral. Our larger Events Space is fitted with an induction loop. A portable induction loop is also available. For paid events free companion tickets are available.
Find more information on Accessibility at GWL or contact us and we will be very happy to offer assistance.