Forward! Remembering Women Peace Crusaders: Exhibition
23rd July, 2016

-

31st August, 2016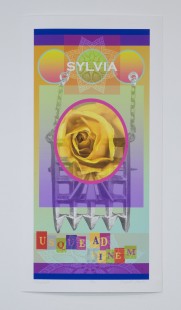 This small exhibition draws on research undertaken into some of the key figures of the Women's Peace Crusade, highlighting a sample of some of their incredible achievements. From Glasgow based activists such as Helen Crawfurd, to national and international figures such as Rosa Manus, the research, curated by Fiona Dean and developed in collaboration with staff, learners and volunteers at GWL, aims to bring the voices and lives of a selection of women of the Peace Crusades into Glasgow Women's Library – directly into the former Gentleman's reading room of Bridgeton Library, a space that would not have been accessible to women of that time. The exhibition includes a newly realised series of portraits by Sarah Amy Fishlock.
Forward! Remembering Women Peace Crusaders Exhibition from 23rd July to 31st August.
The exhibition will include newly commissioned 'portraits' representing workshop participants with a selection of the material about the historic women they have uncovered.
Join us for the Launch Event on Saturday 23rd July when we will lead a procession in the Crusaders' footsteps from Glasgow Green to the exhibition at GWL. The exhibition launch will be followed by a screening of GWL and RCS's barnstorming film, MARCH. To book for the launch event please visit this website.
Booking
This exhibition is free to attend and there is no need to book. For opening times see the 'Where to Find Us' section of the website.


Related Events