Drama Queens
11th December, 2014 at 5:30 pm

-

7:00 pm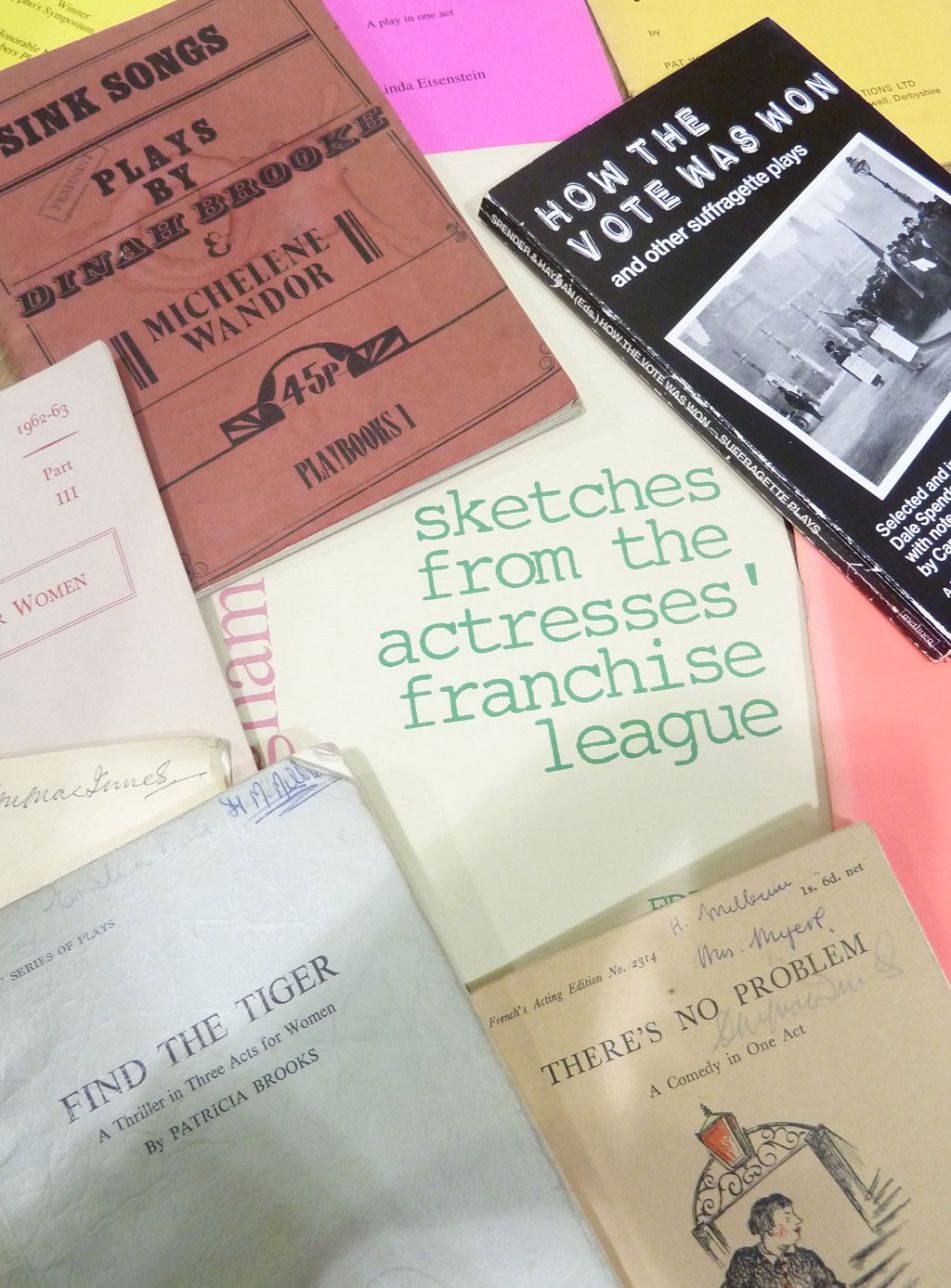 Play Reading For Pleasure
Our fabulous Drama Queens sessions explore some of the all-women plays we have in the archives, from powerful suffragette plays to comedy sketches.
Wednesday 24th September & 
Wednesday 26th November, 2.30pm to 4.30pm
Thursday 16th October & 
Thursday 11th December, 5.30pm to 7pm
No acting skills required. Simply sit with a cup of tea and participate in an informal play reading without the stress of learning the lines or the goosebumps of actually having to perform on stage. And you don't even need to read out loud; just come along and listen. Whether you come to just one session or to all of them, we guarantee fun for everyone.
Booking
These events each cost £2.00 full price, you can pay on the day. We offer subsidised and/or free places for students, people on a low income, unemployed or those in receipt of benefit and Friends of GWL. Please click here or call us on 0141 550 2267 to book your place, and please let us know which date(s) you would like to attend.
Those of you who have come along to our Drama Queens sessions know how much fun we've been having exploring some of the plays in our collection, including our collection by Suffragette playwrights. We're now expanding this programme in an exciting partnership with the Royal Conservatoire of Scotland.
Our aim is to unearth and re-evaluate the hidden biographies and living monuments of Glasgow women past and present, using Cicely Hamilton's play A Pageant of Great Women – a theatrical and entertaining performance where women from history provide the evidence in a court case to demonstrate the energy and commitment required to survive as a woman in today's world.
The Pageant is a lost art form and we want to bring it back and to recognise and celebrate the work of the Suffrage movement, and to involve women across Glasgow in a variety of different events, building up over the next few months to a procession and performance of the Pageant itself.