Alternative Burns Night: Herland Ceilidh
25th January, 2019 at 7:30 pm

-

10:30 pm

£5 – £16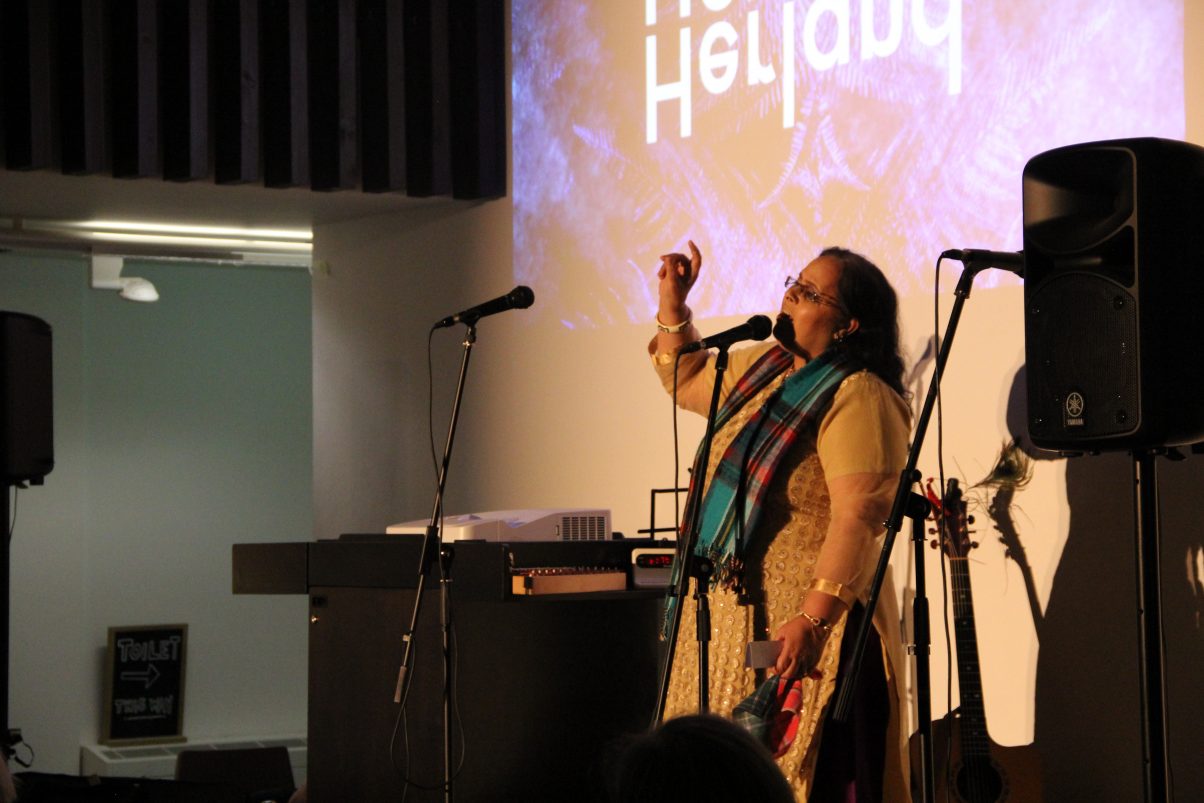 Our legendary Alternative Burns Night gets a twist, a turn, a birl… this year we'll be ceilidh-ing the night away and hearing poetry, and Gaelic song by awe-inspiring women creatives.
Alternative Burns Night: Herland Ceilidh, Friday 25th January 2019, 7.30pm to 10.30pm, £16/£12, 18+
Maeve Mackinnon is an award winning Gaelic singer from Glasgow and as well as performing she will be our salonnière for the night. Having released three solo albums to date in both Gaelic and English, she performs internationally with her own band as well as The Stepcrew. She was nominated for Gaelic singer of the year at the MG Alba Scots Trad Music Awards 2018.
Bashabi Fraser is a poet, children's writer, translator, critic and editor and her research and writing traverse continents, bringing together the flavours of the East and West in a blend that is distinctively her own. Bashabi has several poetry collections and has been widely anthologised. Her recent publications include The Homing Bird (2017), Thali Katori: An Anthology of Scottish & South Asian Poetry (2017), Letters to my Mother and Other Mothers (2015), and Ragas & Reels (poems on migration and diaspora , 2012). She is the Founder and Chief Editor of the academic and creative e-jouranl, Gitanjali and Beyond.
Our Herland Ceilidh Band: Catriona Hawksworth // Sally Simpson // Megan MacDonald
Although they were brought up in different parts of the country: Ayrshire, Edinburgh and Sutherlan; all three women attended the National Centre for Excellence in Traditional Music in Plockton for their final years of high school. Despite never attending the school at the same time they began playing together several years later in Glasgow, the hub of traditional music in central Scotland. Sally studied Scottish Traditional Music at RCS, Catriona studied Folk and Traditional Music in Newcastle, and Megan is currently studying Applied Music at the University of the Highlands and Islands.
The trio play together as part of vibrant new band HEISK, as well as many other projects between them, including Sally Simpson and Catriona Hawksworth, Eabhal, Westward the Light, The Hannah Rarity Band, Josie Duncan and the Dusk. The band will include slower dances in their set.
Our main library space, adjacent to the events space, will be open for those who wish a cool down or more peaceful environment. As well as a selection of library books and museum objects selected for the occasion from GWL's own collections, we are delighted to be able to listen to Sound Archive recordings courtesy of the Canna House Sound Archive Collection, National Trust for Scotland. The puirt (dance songs) were recorded in the Hebrides by Dr John Lorne Campbell between 1939-54. For further details contact the Canna Archivist, Fiona J Mackenzie, fmackenzie@nts.org.uk.
The menu for the evening is soup (lentil and coconut or tomato, roast garlic and red pepper – both vegan and gluten free) with bread and tablet for afters, which will be available at 9pm. We will provide vegetarian, vegan, and gluten free options but if you have other dietary requirements please let us know in advance and we'll do our best to provide.
There will be a cash bar with soft drinks, red and white wine, and beer.
Dress code: Circles, squares, reels… no heels!
This event has kindly been supported by Freedom Bakery.
Pay It Forward Donation
GWL is always striving to be as open, inclusive and accessible as possible. As we understand the price of the Herland tickets can be a barrier to some women, we are operating a Pay it Forward policy on tickets. These Pay it Forward tickets will go to women who would not otherwise be able to attend and will also help us support the event.
Booking
This event is open to all (18+). This event costs £16 full price. We offer subsidised places at £12 for students, people on a low income, unemployed or those in receipt of benefit and Friends of GWL.
Related Events