21 Revolutions at the Edinburgh Festival
19th July, 2013

-

8th September, 2013

Free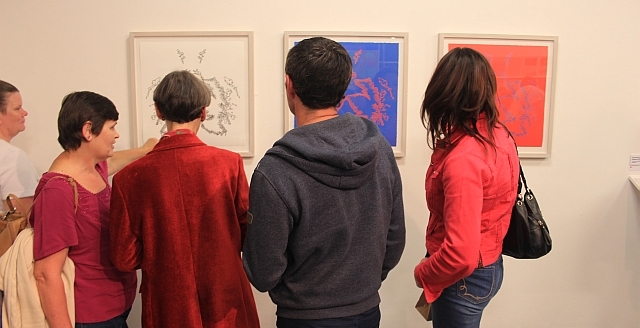 21 Revolutions artworks and writings inspired by Glasgow Women's Library go on tour this summer.
21 Revolutions Exhibition
Friday 19th July to Sunday 8th September at The Royal Scottish Academy
The 21 Revolutions artworks and some of the artifacts and documents from the GWL collection that inspired them will be shown at the prestigious Royal Scottish Academy in Edinburgh during the Edinburgh Art Festival.
From Wednesday 24th July at 5pm all sales of the prints from the exhibition will be via the RSA only (Telephone 0131 624 6556).
This means you're not currently able to buy the prints from the GWL shop, so please do go along to the RSA to see these fantastic works and treat yourself.
Booking
The exhibition is free of charge and will run from 19th July until 8th September. Opening hours are 10am to 5pm from Monday to Saturday, and 12pm to 5pm on Sunday. There is no need to book.
Also check out our 21 Revolutions writers Zoe Strachan and Louise Welsh launching their work, Any One Who Had a Heart, at the Edinburgh Book Fringe on Thursday 22nd August 2013. 
Related Events