Story Café Special with Marion Molteno
5th May, 2016 at 12:30 pm

-

2:30 pm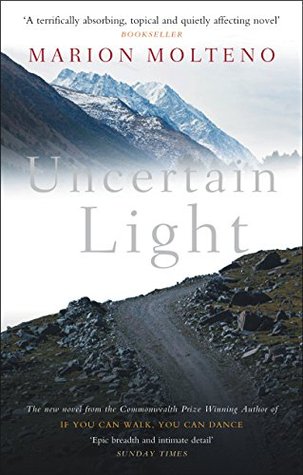 It's a huge pleasure to welcome prize-winning author Marion Molteno to our Story Café. Her latest novel, Uncertain Light, is set in Central Asia, capturing the world of international aid workers in the years following the sudden collapse of the Soviet Union.
Uncertain Light is a finalist in the Indie Book Awards for best novel.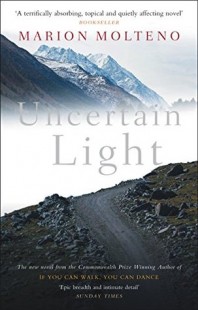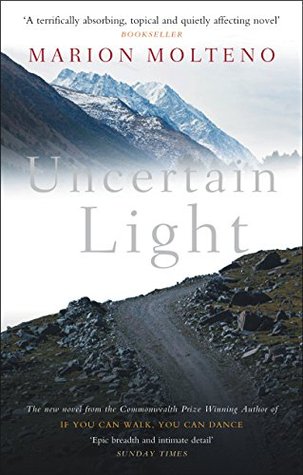 High in the mountains of war-torn Tajikistan, rebels abduct inspirational UN peace negotiator, Rahul Khan, and the lives of his closest friends begin to unravel. Tessa, now married with two children, has never stopped loving Rahul. Lance, a dedicated aid worker, has used Rahul's friendship to avoid facing up to the gaps in his own life. Hugo, his UN supervisor, feels responsible for the abduction and is driven to uncover the truth. Tajik translator Nargis owes Rahul a personal debt but has secrets she cannot share. As hopes for Rahul's survival fade, each must find a way to begin again….
Story Café Special with Marion Molteno on Thursday 5th May from 12.30pm to 2.30pm
Marion grew up in South Africa where she was active in opposition to the apartheid regime and lived in Zambia at a time of profound social change. She'll be reading from Uncertain Light, and sharing with us how her life experiences have influenced her writing.
'Terrifically absorbing, topical and quietly affecting' The Bookseller
Story Café on Thursdays from 4th February to 24th March and then from 14th April to 19th May at 12.30pm-2.30pm
We've read about barefoot, pioneering climbers in Snowdonia, globe-trotting, fearless matriarchs from India, and fabled heroines on dangerous quests in Afghanistan. Who knows where our Story Café and its wild and wonderful literary women will take us next?
Booking
These events are for women only and suitable for 16+. Each event costs £2.00 full price, you can pay on the day. We offer subsidised and/or free places for students, people on a low income, unemployed or those in receipt of benefit and Friends of GWL. Please click here or call us on 0141 550 2267 to register your interest and have your name added to the Story Café mailing list so we can keep you informed about the groups.
Related Events