Our Women Making History in West Dunbartonshire memory boxes are full of artefacts and information about the lives of women in that area during the 1950s and 1960s.
1. Midwife's bag. Carried by Midwives during the late 50s early 60's and would be filled with all the essential instruments, swabs, syringes, files etc required for labour. The bag had a detachable inner lining that was removed for boil washing to insure it was sterile for its contents. Donated by Marjory Dallas.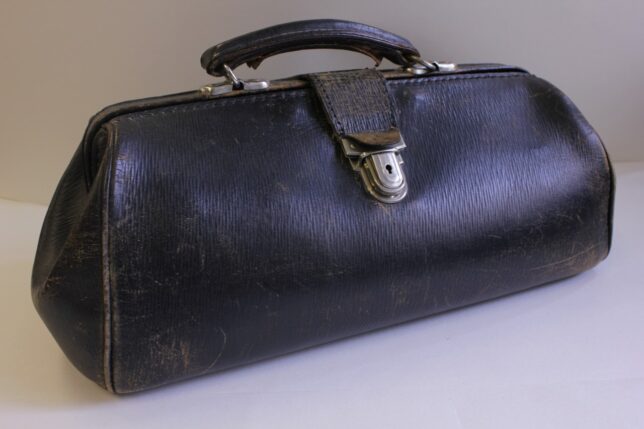 2. String bag and scale for weighing the newborn babies. Weight markings are predominantly for boys with small etched letters stating 'for girls reduce weight by half pound'. Donated by Marjory Dallas.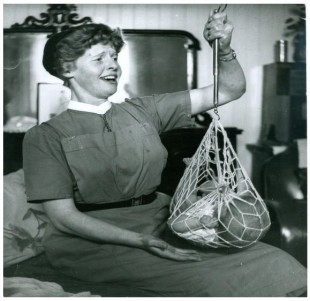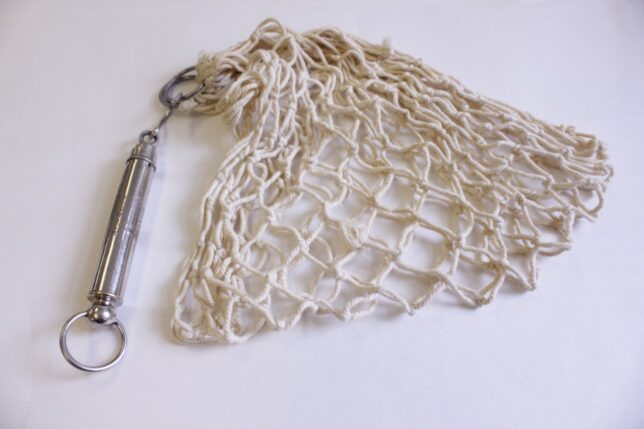 3. Kotex Sanitary Belts Trade Advertisement (1952). The most widely available and used sanitary wear was these rather uncomfortable and indiscrete belts.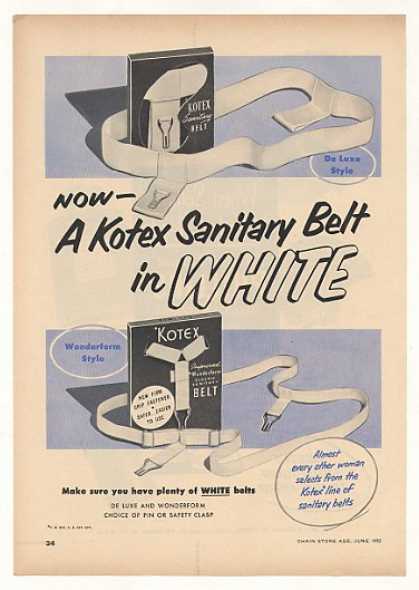 4. Hire Purchase Payment book for Silver Cross Pram bought from Masons, High Street Dumbarton in 1956 at a cost of £23.13.5 and a payment plan of 5-/ per week for 108 weeks. Women could not obtain debt in the form of Hire Purchase in the 1950s and so the husband was the named debt holder on the Payment agreement and collection book. Donated by Teresa Cleary.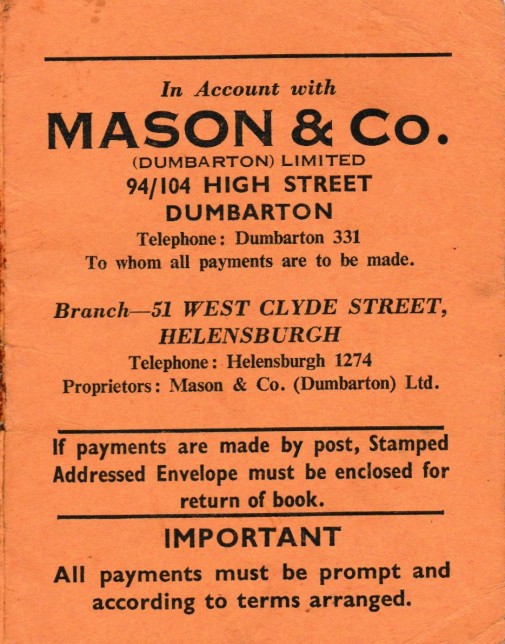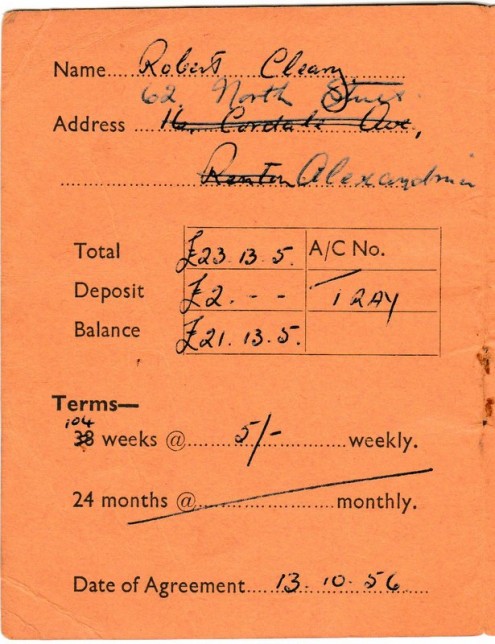 5. Post Natal home exercise sheets provided by the County Council of Dumbarton to all women following childbirth in the early 1960s. Donated by Nancy Macdonald.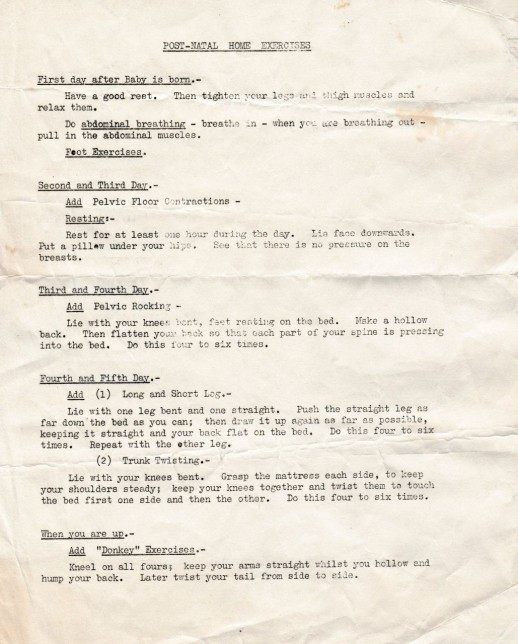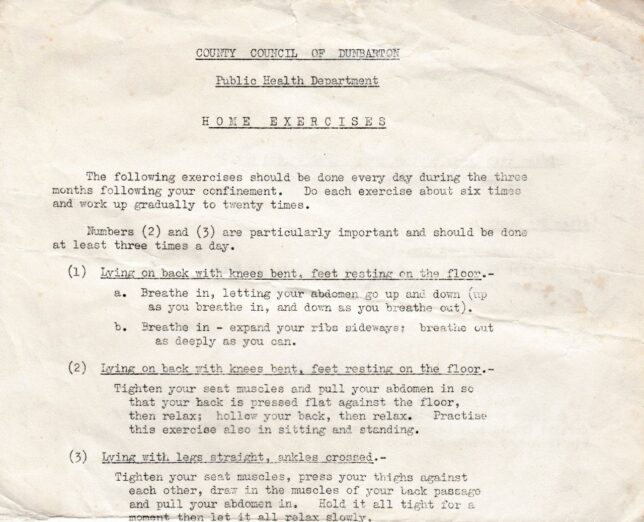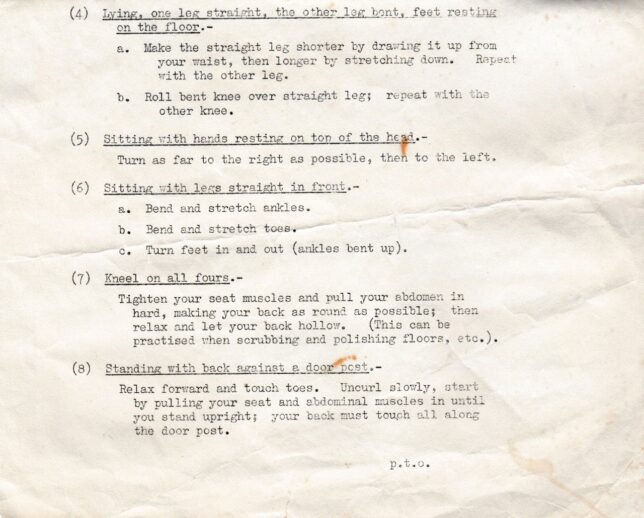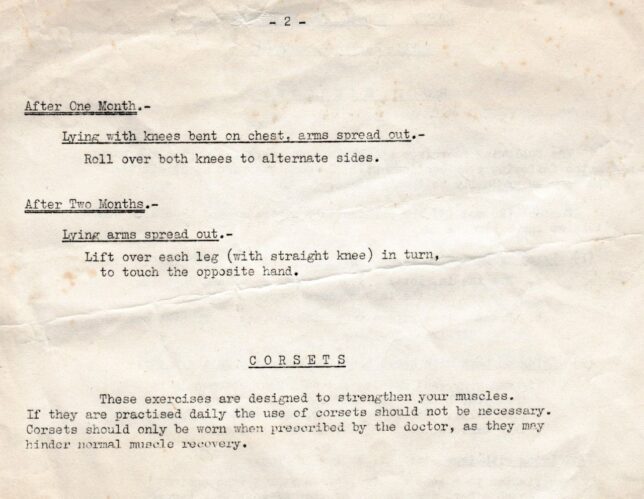 Find out about borrowing one of our memory boxes for your community or educational event by contacting Glasgow Women's Library on 0141 552 2267 or emailing morag.smith@womenslibrary.org.uk, or continue exploring the memory box online.