Our Women Making History in West Dunbartonshire memory boxes are full of artefacts and information about the lives of women in that area during the 1950s and 1960s.
1. Selection of popular singles, 1960s. Singles known in the 60s as '45s' which meant 45 revolutions of the turntable per minute. Blue Skies by Frank Ifield, At the Drop of Another Hat by Flanders and Swan, Up Cherry Street by Herb Alpert's Tijuana Brass, Marina by Rocco Granata, Stazione Del Rock by Ghigo, Los Marcellos Ferial by Marino Marini, C'est Fab! by Francoise Hardy, I Could Have Danced All Night (and others) by Frank Sinatra, Somebody Loves You by Dean Martin, The Green Shades of Val Doonican, including Paddy McGinty's Goat, by Val Doonican, Walk Away by Matt Monro, and Latin Style by Joe Loss and his Orchestra. All donated by Rena Hector.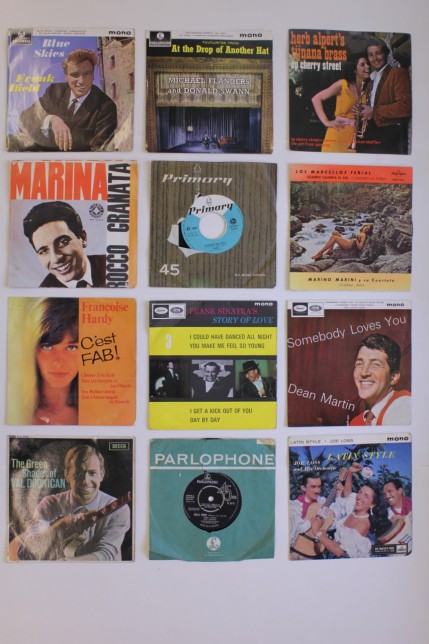 2. Girls Annuals, 1950s and 60s. Girls Crystal Annual 1952 (Donated by Mavis Allen), the Beaver Annual (1962) (Donated by Marion Lees), The Modern Book for Girls (Donated by Mavis Allen), Rupert (Donated by Marion Lees), The Crackerjack Book for Girls, and Judy 1965. The heroines of most stories tend to be from comfortable backgrounds, unlike the girls who read it, so horses, theatre and good deeds feature a lot.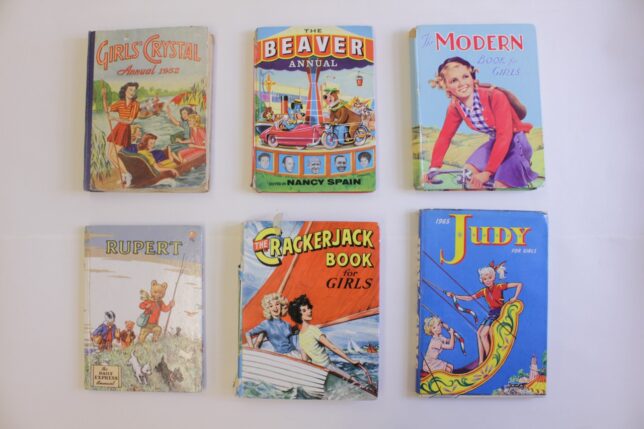 3. Scraps, 1950s and 60s. For collecting and sticking in a scrapbook, a hugely popular pastime for girls which continued for generations in the preceding decades. Donated by Georgie Lawless.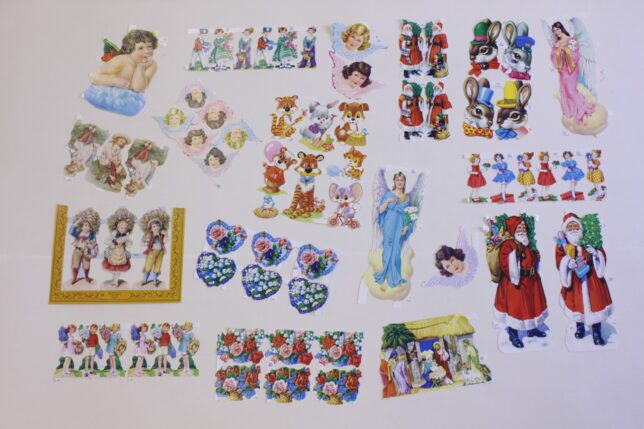 4. Tennis trophy, 1963. Won by Margaret Muirhead for mixed doubles. Margaret is still playing badminton in 2015. Margaret travelled all round the area playing championships.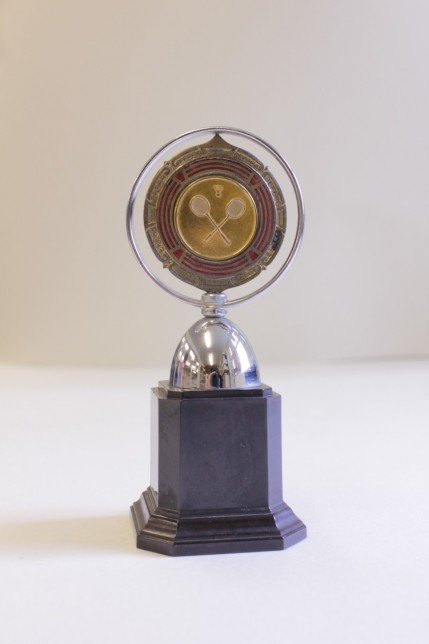 5. Woman magazine. April 3rd 1965. Donated by Norma St.Clair.
6. Bunty comic, December 17th 1966. Donated by Norma St.Clair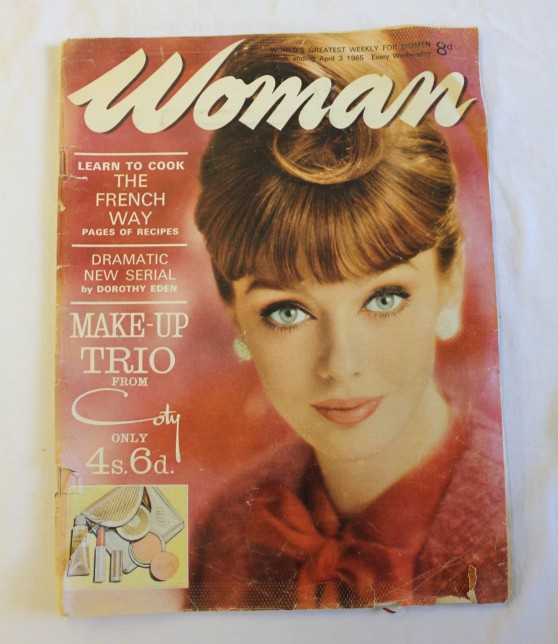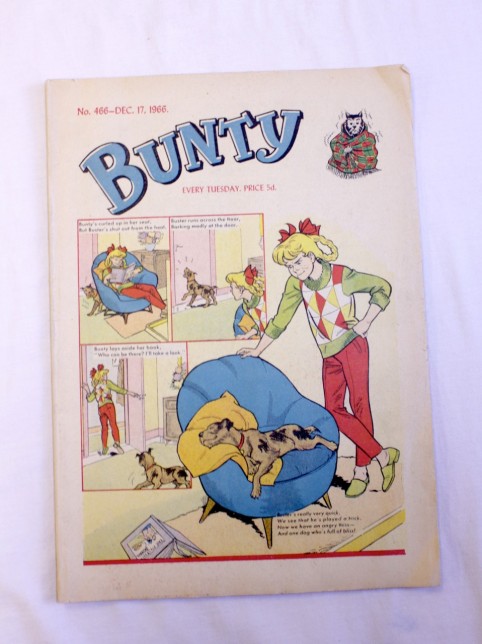 7. Set of 'jacks' or 'jax' with box and rubber ball. 1960s. Playground game for girls. You throw the ball into the air and pick up as many jacks as you can before the ball drops and you have to catch it. Donated by Cath Barrett.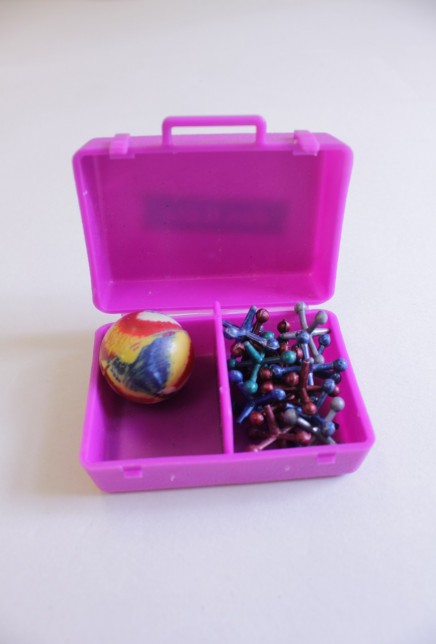 8. Girl Guide Warrant. Guiding and the Brownies were very popular pastimes for girls in the 1950s & 60s and important for their discipline and social development. The girls and young women took great pride in making their Promise and achieving their badges. Donated by Sheila Campbell.
Find out about borrowing one of our memory boxes for your community or educational event by contacting Glasgow Women's Library on 0141 552 2267 or emailing morag.smith@womenslibrary.org.uk, or continue exploring the memory box online.