Naomi Mitchison, 1887-1999
Words by Giovanna MacKenna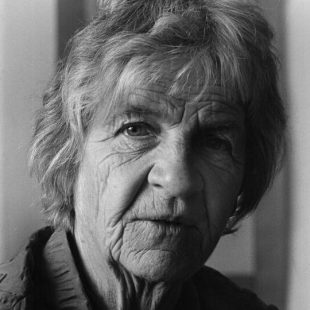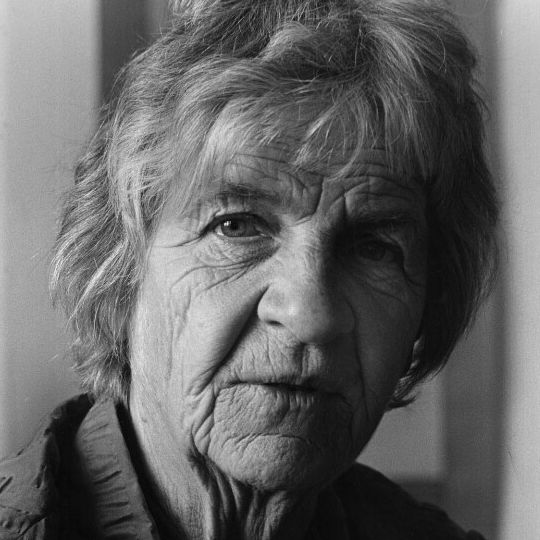 NAOMI HALDANE MITCHISON was born into wealth and privilege in 1897 and went on to see 101 years of life. A women of immense intelligence and creativity, she revelled in issues that others in her class were ignorant or afraid of. Naomi witnessed and engaged with the enormous changes the twentieth century brought, embracing many causes where others would have been exhausted by one. Despite her unconventionality she accepted the role of wife and mother, bearing seven children. She wrote more than 80 books spanning poetry, children's literature, science fiction, autobiography, drama, historical fiction, social commentary and journalism.
Naomi was born in Edinburgh into a wealthy family, a fine home with servants and a Royal social circle. Her formal education, at Oxford's Dragon School – where she was the only girl – ended at the age of 12, while her brothers' continued on to Eton. Despite this her intellect could not be quietened and she wrote extensively from the age of six. In 1916, in the midst of World War One, she married Gilbert Richard (Dick) Mitchison while he was briefly home from fighting in Flanders. The war brought a renewed urgency to life and the 18-year-old Naomi – having never done any domestic chores – volunteered as an auxiliary nurse, cleaning hospital wards and operating theatres.
Despite her socialist beliefs Naomi's was a privileged life unbound in parts by convention and yet adhering to the traditions and expectations of her class. She was entirely inexperienced in the ways of sex when she married and initially found it to be frightening. However she and her husband Dick were to agree to an open marriage, one which allowed them both the freedoms to love others while remaining loyal to each other. This, she said, was born of their mutual desire for the other to be happy.
We Have Been Warned was noted for its unflinching look at free love, sex, rape, and the use of abortion in lieu of suitable contraception.
During the interwar period Naomi had seven children – five surviving beyond childhood – and wrote 25 books. Her first, The Conquered, was a well-received historical novel and was published in 1923. A practical feminist, she helped run the North Kensington Women's Welfare Centre, a contraceptive clinic, and stood – unsuccessfully – as a Labour councillor. Her London home became a haven for creatives and saw the company of writers such as Aldous Huxley, W.H. Auden, E.M. Forster and Wyndham Lewis.
Naomi's socialist leaning grew from the brutality of the war, the many deaths of her friends and the knowledge that she and her company were truly privileged. She and Dick joined the socialist Fabian Society and she travelled to Russia in 1932 to experience Marxism first-hand – where she found the women as tied by traditional expectations as they were in Britain. She went to Nazi-threatened Vienna in 1934 to support the defeated socialists and then to America, where she aimed to support sharecroppers.
Her 1935 book We Have Been Warned looked at the lives of two sisters. It is a political novel examining feminism, communism and socialism, and it was noted for its unflinching look at free love, sex, rape, and the use of abortion in lieu of suitable contraception. The book was initially rejected and was finally published in a heavily censored form.
In 1937 the Mitchisons moved to the 15-bedroomed Carradale Estate, Carradale, in Scotland where they continued the London tradition of being a haven to all-comers. There Naomi threw herself into village life and was involved in all aspects of running the estate, crossing traditional gender boundaries to immerse herself in the heart of the community. During WW2 Naomi kept a war diary for the Mass Observation project and continued to write whilst also immersing herself in the rural landscape of Argyll. Her poem The Alban Goes Out chronicles a night's fishing with the men of Carradale.
Men and engines grunting and hauling,
The nets dripping, the folds falling;
The spring-ropes jerking to the winches' creaking
Wind in by fathoms from their sea-deep seeking,
Steady and long like a preacher speaking.
Lines from The Alban Goes Out – 1939
from The Cleansing of the Knife and other poems (Canongate, 1978)
Naomi's was a practical interest, she took part in almost every aspect of the estate's upkeep. Driving tractors, hauling nets and sitting on the Highland Panel where she was regularly frustrated by the dismissal of her "female voice". She had a passionate if imperfect relationship with the area and its people. Her wealth and enthusiasm were not always welcomed.
Writing was never a chore to Naomi, she said she could "write anywhere" and was known for working in the drawing room of Carradale House surrounded by its many visitors. She produced some 17 books in the 1960s spanning genres including science fiction, children's literature and literary fiction. It was during this time that she met Lynchwe, the young chief of a Botswanan tribe and there began a 30 year relationship which took her on regular visits to Africa, eventually seeing her welcomed into the tribe as a 'mmarona', a mother.
Naomi's advancing age did not slow her enthusiasms and she continued to involve herself in the politic of Africa and Argyll – even protesting at Greenham Common in 1984 – at the age of 87. Where once she had named her Who's Who recreation as 'a little danger' she changed it to 'keeping up with the family' as her five surviving children went on to achieve their own successes.
Naomi died at Carradale on January 11th 1999. It is thought she wrote more than 80 books – she said she could never be sure of the exact number.
Online Exhibition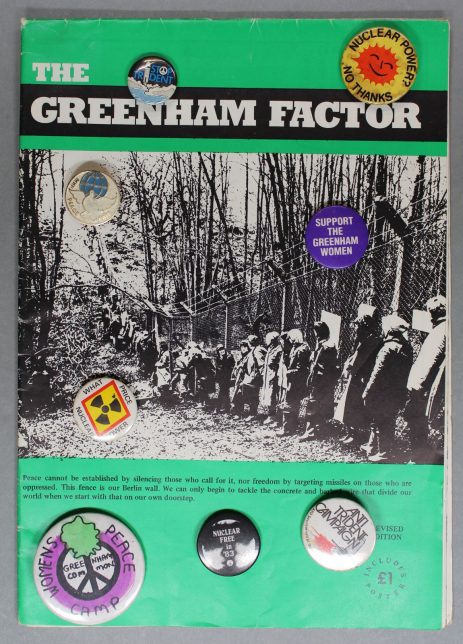 Explore Naomi's life through objects from the GWL Museum and Archive collections in this online exhibition.
Open the Door 2019
Claire Askew responds to the work of Naomi Mitchison at our Friday Evening Herland as part of Open the Door on Friday 17th May.
Sources:
BBC Radio 4 desert island discs:
https://www.bbc.co.uk/programmes/p0093z9q
1979 Naomi Mitchison Self-Portrait from Studies in Scottish Literature, Vol. 14,
https://scholarcommons.sc.edu/do/search/?q=author_lname%3A%22Mitchison%22%20author_fname%3A%22Naomi%22&start=0&context=1297624&facet=
The Bottle Imp – Naomi Mitchison issue
https://www.thebottleimp.org.uk/issues/issue-19/
NM and Africa by Jenni Calder
https://www.thebottleimp.org.uk/2018/07/professional-boat-rocker-naomi-mitchison-and-africa/
NM and the Supernatural by Moira Burgess
https://www.thebottleimp.org.uk/2016/06/naomi-mitchison-and-the-supernatural/#easy-footnote-3-1160
NM, 'We Have Been Warned' in Post Referendum Scotland by Anna McFarlane
https://www.thebottleimp.org.uk/2016/06/naomi-mitchisons-we-have-been-warned-in-post-referendum-scotland/
Moira Burgess Phd "Between the words of a song": supernatural and mythical elements in the Scottish fiction of Naomi Mitchison
http://theses.gla.ac.uk/5413/
The history of the Fabian Society
https://fabians.org.uk/about-us/our-history/
The Mass Observation Archive
http://www.massobs.org.uk/