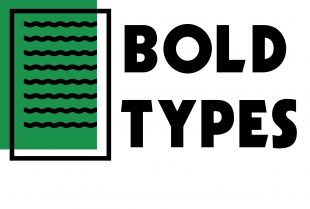 Stars over Porlock
The night sky in Porlock was one of the best skies I have ever seen. I can't tell you what constellations we were under, except for the Plough, with its axial handle jutting out across many light-years. Everybody was in good spirits, some were sat on the lawn with their coats spread beneath them, others were standing barefoot on the soft green grass. We were all looking up, my mouth was hanging open and I held my boyfriend's arm wrapped around my waist. A bleat from a sheep travelled across swathes of farmland to us.
Perhaps this was the happiest holiday of my life. We were all about thirty years old, escaping to the country from grimy city life. It took three days for my snot to not be grey or flecked with pollution. My pores sang in the water! The water in Porlock was delicious and my first cup of tea there was like a beatification. I thought, how can this tea be so delicious (it's unbranded?) then I found out it couldn't – but the water could. Coming straight off the granite rocks; clear and mellow like drinking crystal liquid and my hair became softer and fuller too, like a well-groomed poodle's.
The stars were phenomenal. It was dark in Porlock and our house was cut deep into the valleys of Somerset. You could hear the distant roar of the sea rolling back and forth over the shingle beaches. In daylight, you could gaze across the garden down to the agricultural lands and then to the salt marshes, then onwards to sea. A flutter of sparrows rose into the air chattering in a frenzy. On the lawn we played Mölkky, a leisurely game where you throw a stick at a clump of other sticks (the Finn's know how to have fun); Genny made us a tray of gin and tonics and towards the end of the holiday, a jug of sangria to ingeniously use up the surplus saccharine wine.
The house held up very well. Full at the seams from the beginning with food, booze and friends spilling over into bedrooms assigned for couples, we eased into it, like a cat stretching out after a yawn. We gave each other pet-names like "Grandma Georgia" and the "Chaos Queen". People took up their well-beloved roles, like Aidan who became the group's map-bearer on our long country walks. Gee was the charming one, with all the quick-wit and haughtiness of a lifelong tenured butler. Everybody played a part and yet, we were not pigeon-holed. Caring, stubborn, excitable, cynical – all mad – highly entertaining and filled with a mutual respect for one another. How we managed this I'm not quite sure, but Georgia said to me at the end of the holiday aghast, 'I thought at least someone would have a barney!' No one particularly talked about work or politics and when they did someone would be good enough to shuffle the conversation along, to avoid any sparks turning into forest fires. Or maybe because there was a pandemic going on, there was less scrutiny or assurance given to such matters, they just didn't seem important enough. We all felt grateful to be able to go away together with "more than friends" but "less complicated than family".
After the trip was over, I was telling my boyfriend's father about it. He is a good listener, always nodding at the right tempo and reacting to titbits of my story. He has grey hair, a tall frame, and emanates those leadership qualities people long for in boardrooms. Halfway through my retelling of Porlock, something must have clicked in his brain and he began to delve into a memory of a good friend whom he had known since the Seventies. This friend is handsome, intelligent, a delight and on his fortieth birthday he hosted a big bash announcing to the world that this was his wedding day – because he would never marry! Champagne and confetti. The father chuckled, regretting not having more reunions like that when they had had the chance. He told me more about his friend who in the end did get married (a surprise to everyone who was at his birthday party), he had a daughter with his wife, but soon after they divorced…
While he told me this I was thinking in the back of my mind, 'The 1970s is when Tarantino's film was set; that's when Patti Smith was getting famous; Joan Didion's essays are about then.' It struck me that when the father recounted things from his past, I conjured up a pastiche of different forms of media I had consumed. Famous photographs, movies and music, the nostalgia effect; and in turn, when one day I tell a younger person in the future about my holiday to Porlock, they will be reminded of something they saw once about a pandemic and a referendum; some protests and art.
I felt then the future was slightly out of reach, my finger's grasping at floating fresh threads. Everything was becoming and everything was remaining, all at the same time, the world was still and changing. When I am old my memories will be films to the young and their future, relics to someone else after them. I felt the world in a state of continuous flux, like the vivid landscape shimmering and the rolling waves pulsing – but the stars cut into the veil of eternity will outshine us. I let go of my breath and thanked the heavens because it made me feel at peace.
by Rimika Solloway
–
All text appears as provided by the author.