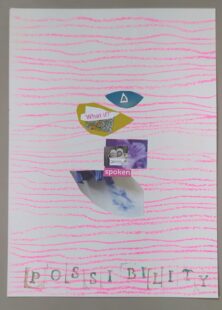 As we mark 30 years of GWL we're inviting people who have come into contact with GWL at any point in the past three decades to share the impact the organisation has had on them. It could be a book you borrowed, someone you met, an idea you came across, a feeling you had, something which inspired you, a decision you made, or new adventure you embarked upon. How has GWL transformed you, your community, your life?
---
We are collecting these stories as a way of capturing the myriad ways GWL has transformed the lives of visitors, volunteers, supporters, partners, and the wider community. Your contribution will be added to the archive and, with your permission, be shared on our social media, website and other media. Please let us know if you would rather your name was not used.
---
What to do next?
Step 1: Download and print* one of the cards below and decorate it with words, marks, drawing, collage or anything you like to tell your story. Be as creative as you like, whatever you do, we'll love it!
Step 2: On the back of the card please:
Tell us a bit about your creation by completing the sentence "This represents…."
Give us your name (as you would like us to use it)
Give us consent to use your contributions in the following ways:
added to GWL's archive and available for users of the archive for their research and/or non-commercial purposes
used by GWL in our research, for consultation and archive purposes
used by GWL for educational purposes, including talks, written publications, exhibitions, broadcasts, social media and website
Step 3: Either:
Please post it back to us at 23 Landressy Street, Glasgow, G40 1BP
Please get in touch if you have any questions.
*You can also pick up one of these cards when you visit us next or, if you're not able to make it to GWL, we can post one to you. Please provide us with your full name and address using this form [Google form] and we'll get it out to you as soon as possible.
Download one of these cards:
To find out more about how GWL has transformed lives please visit this page.