by Robyn McMillan
"Suffering doesn't improve people. It isn't good for us. It isn't intended to inspire. But in the course of it, sometimes the inessential is hacked away, and we become these shining touchstones for each other." Aurora Levins Morales
When I first applied for this role what first attracted me was the idea of the different types of play and what it means to others. For some it is a pastime, a childhood activity, a source of learning. But more importantly in this project, play is something that can be utilised to encourage the promotion of strategies for healing and empathy of the self through engagement, the development of curative artefacts, toy making and utilising play through creative practice. It allowed me to reflect further on the question of how does mobilising playfulness and pleasure become a radical act within a history of women's resistance, healing and growth, fit in to our concept of play?
As a game designer and researcher, play is how we engage with the world and people around us. It is something that goes beyond the scope of video games and tabletop games, despite whatever your concept of play may be, for me at least, play is part of being human, play is essential. In my PhD role at the University of Abertay Dundee, it is part of my work as a designer to research and observe experiences then create gamified works that reflect what I have discovered for others to play. However, I was drawn in by the nature of the project giving the power of creative practice back to individuals, and having participants learn from creative practice in a safe, warm and nurturing space.
The Toys for Survival project started out as a series of sculpture workshops for survivors of domestic abuse and sexual violence designed by the wonderful Leah Miller-Biot in partnership with the Glasgow Women's Library, Uncovered Artistry, Glasgow East Women's Aid and Market Gallery. It considered art through the lens of toy making and encouraged the participants to explore safe sensory touch. Moreover, to bring in objects to play and interact with that would ultimately inspire their final works that would be displayed in the gallery space of the Glasgow Women's Library. As a result, Toys for Survival "considers art through the lens of toy making, proposing joy and play as radical forces of creative and energetic curiosity" (Miller-Biot, 2020).
Taking inspiration from Bessel Van der Kolk's The Body Keeps The Score: Mind, Brain and Body and Adrienne Maree Brown's Pleasure Activism: Change That Nourishes You, what I learned through my engagement with this project was that whilst our bodies are at their core, wired for pleasure and play; when a traumatic event occurs, our relationship that we have with our body can be thrown into disarray. It may feel like a hostile place where our access to our feelings of bodily autonomy, and subsequently play, gets lost. As Bessel Van der Kolk articulates, "Trauma robs you of the feeling that you are in charge of yourself… The challenge of recovery is to re-establish ownership of your body and your mind, of yourself. This means feeling free to know what you know and to feel what you feel without becoming overwhelmed, enraged, ashamed or collapsed" (Kolk, 2014).
Often the path to recovering from trauma is often one that focuses on a lot of pain and this is something that artist Leah Miller-Biot sought to change. The roots of the project found its beginnings in Leah's experience both as an artist and a survivor. What she found was that by taking the time to access creative practice, people cam find pleasure and an outlet to process experiences. Consequently, the publication and exhibition culminated as a result of this exchange of knowledge and creative practice designed to explore safe touch, with the survivor's works being presented alongside artists Leah Miller-Biot, Maria de Lima and Joanna Peace.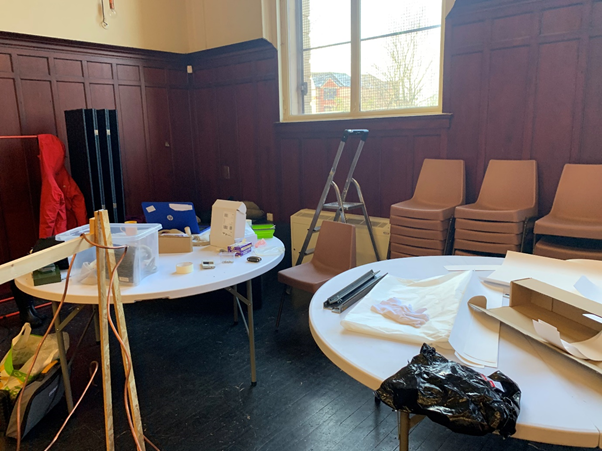 Leah's words about the focus of trauma often being centred around pain really resonated with me when I was tasked with curating the items from the GWL's library archives to be presented alongside these artworks. As I started going through the thousands of wonderful artefacts of women's history that have been lovingly stored by this library. Initially it felt quite overwhelming as there is unfortunately, so many clippings that I combed through focused on this pain, or at its worst were framed trauma in such a way that blamed women and survivors for what had happened to them. However, even during the most challenging periods of women's history that may at times felt insurmountable, in amongst it all I started to find the grassroots and foundations of women's resistance that were entrenched in feminism and the beginnings of Women's Aid in 1974 and the first Rape Crisis centre was established in 1975 which came about from consciousness raising and women being able to name and share these experiences. From this, I came across several playful and vivacious projects that flourished from the Women's Liberation movement in the 1960s to projects like Toys for Survival today.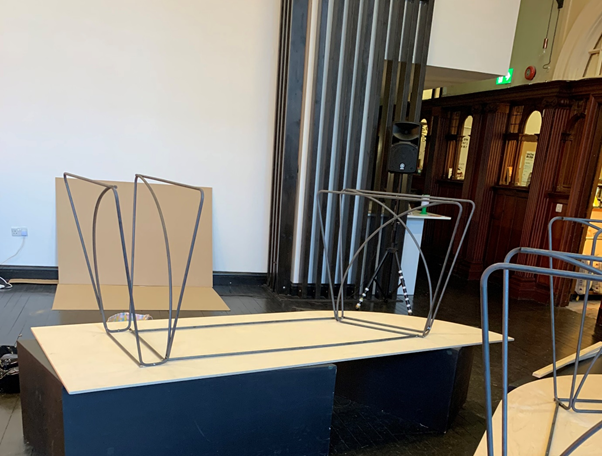 Finally, I would like to extent my warmest thanks to all those that I had the opportunity to work with closely during my time at the GWL, the strength and courage demonstrated by those involved in this project was truly inspiring; and I look forward to future works that centre play as a way to present artefacts that focus on healing, that bring us joy; and that make us feel alive.