From Friday 28th May to Friday 23rd July in Glasgow Women's Library (GWL), there was an extraordinary exhibition, No Cover Up, where artist Ingrid Pollard utilised several photographic processes in conjunction with printmaking, artist books, installation, video and audio to shed a light on the crucial Lesbian Archive held within GWL. The No cover Up exhibition was supported by the Glasgow International 2021 Across the City Programme. This exhibition was financed by Esmée Fairbairn Collections Fund which is run by the Museums Association. This blog covers what I think Ingrid Pollard hoped to achieve in this exhibition and what I learnt from it.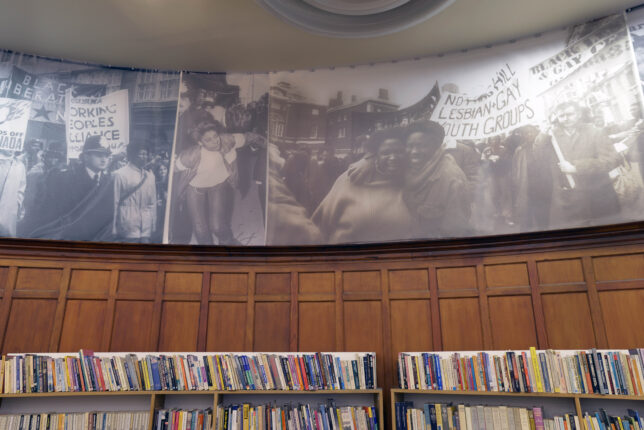 What was Ingrid Pollard hoping to achieve in this exhibition?
In this exhibition, No Cover Up, Ingrid intended to reveal her responses to the materials held in the Lesbian archive at Glasgow Women's Library. Ingrid wanted to give a voice to this archive through offering new insights on its content and remind us that LGBTQ+ culture is alive and flourishing and at the lead of activism. Ingrid aspired to underline different issues that are as relevant today as when the Lesbian Archive was instituted.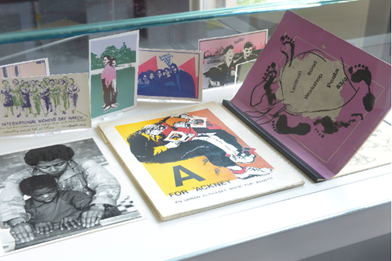 What I learnt from the exhibition
Interconnection of Social Movements
By yanking together various strands of social movements history – The Bradford 12, Colin Roach, Section 28, Hands Off Grenada, Newham 8, Lenthall Road Workshop, Lesbian Line and Black Lives Matter – Ingrid's work shines a light on the ways in which these social movements are certainly interconnected in their history. The broader meaning of these movements and their related organizations typically advocate against incidents of police brutality and all racially motivated violence against the African, Caribbean and South Asian communities in Britain.
Lesbians and Policing Project (Les Pop) Leaflets
This exhibition has nurtured my knowledge about The Lesbians and Policing Project. This project was set up in the mid-eighties to support Lesbians in contact with the Police, either throughout prosecution or as victims of different crimes via support and advice. Much of work undertaken by this project includes advising women about their rights at the point of arrest, and helping them understand about police, home office and judicial processes.
Ingrid's exhibition fostered my awareness of the representation of lesbians in media in the eighties. Ingrid shows that the archive consists of a significant collection of LGBTQ journals and magazines. For instance, Arena 3 was a British publication which ran from 1964-1972. Its aim was to develop lesbian culture and community. The magazine combined reports, polemical writing; case studies and creative writing. It is commonly known to be the first lesbian publication in the UK.