On 1st September 2020 I set off on a wonderful week-long adventure walking the West Highland Way. Three weeks later, I tested positive for Covid-19. Over nine months on, I'm living with long Covid.
The post-viral effects of Covid-19 are now known to have affected over a million people in the UK alone, with numbers rising. Long Covid is a patient-created term thought to have been coined in May 2020. It took many months for those failing to shake off their symptoms within the predicted 1-3 week time frame to gain recognition. It's now recognised that recovery could take over a year.
Even now, many long haulers struggle to get the support they need. I'm sharing my own journey here in the hope it might help someone on a similar path.
Starting out: the early days
Like the infection itself, long Covid isn't the same for everyone. Some long haulers were hospitalised early on with severe Covid symptoms. Many initially had mild symptoms but relapsed weeks later, sometimes with serious conditions including organ damage. Yet more of us had so-called mild symptoms that have just gone on and on and on.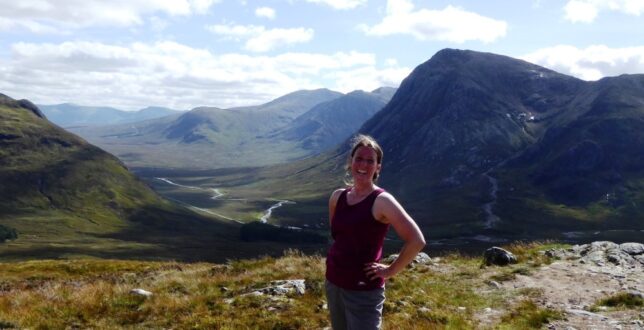 I'm in my early forties with no underlying health issues other than mild asthma. I was probably as fit as I'd ever been when I caught Covid. My symptoms were relatively mild, but many.
Relentless fatigue, headaches, insomnia, aching muscles, bones and joints, sore throat, itchy/leaky eyes, ringing ears, chest pain/tightness, loss (later distortion) of taste and smell, nausea, dizziness, rapid pulse and breathlessness pretty much covers my main ongoing symptoms. I feel lucky not to have also experienced the fevers, rashes, severe brain fog and serious complications that other long haulers have described.
For the first eight weeks or so I struggled to walk from the bedroom to the bathroom. Having a shower felt like an epic undertaking. Making a meal risked relapse. Getting outside was unthinkable.
A long and winding road
By November I was feeling some signs of improvement but long Covid recovery isn't linear. There are ups and downs, steps forward and back again, good spells and bad spells, rough days and better ones. You think you're turning a corner only to find you're going round in circles. Doing too much on a good day can lead to relapse. It's hard to plan anything when you don't know what lies ahead.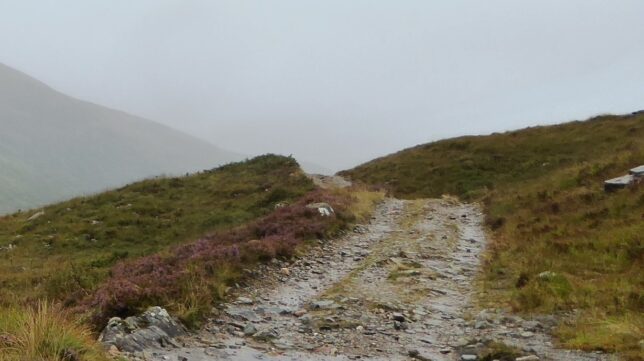 I had a fairly decent month in December, relapsed in early January, improved in February, had my best month to date in March, relapsed badly in April, and have been slowly improving again since May. I'm feeling hopeful for July.
Stress is definitely a factor when it comes to symptoms worsening. Not pacing yourself is another. Resting between activities (showering, doing the dishes, a walk round the block) is a must. There's a trade-off between a short trip to the shop for fresh ingredients and making dinner on the same day.
Many long haulers have often found it hard to convince others – or ourselves – that we were doing the right thing by doing nothing at all. Experience has taught us that doing one thing too many or pushing ourselves that wee bit too hard can lead to a setback lasting days or weeks. Proper periods of rest are essential.
Patience is definitely a virtue! I'm accepting of my illness but the limitations it imposes can be frustrating. I struggle with the loss of independence that relying on others can bring. I badly miss popping out of the flat when I feel like it and walking off my woes.
Finally making it down three flights of tenement stairs and into the fresh air after two months in one room was a joy! Walking a few hundred metres on a good day still feels like an achievement. Sitting in the garden listening to birdsong and soaking up some Vitamin D-laced sunshine is always a boost for mind, body and soul.
Pit stops: fuel for the mind
For the first two months, lack of concentration and sensory overload made reading a challenge and watching TV a painful, exhausting experience. For long stretches of time I found staring at the changing sky through the bedroom window was enough.

When I felt able to do anything at all, I rediscovered the therapeutic qualities of colouring-in books (thanks to thoughtful GWL pals) and picnicked on podcasts.
I subscribed to new favourites, including the Lesley Riddoch Podcast, Museum Space Invaders and A Palace for the People, hosted by our sisters at Book Bunk.
I unearthed old podcasts featuring GWL, such as the Revolution and Evolution episode of the Scots Whay Hae! Podcast and Beyond the Gift Shop: Making Glasgow Women's Library, hosted by V&A Dundee.
I feasted on the back catalogue of Karina Longworth's You Must Remember This podcast about Hollywood's first century, discovering the wonderful Polly Platt in the process.
By December, I was slowly starting to enjoy gentle Netflix series. Over the New Year period I checked out GWL's Winter SurThrival Kit and took my own advice for once, revisiting my fictional pals at Barbary Lane for some feel-good winter comfort reading courtesy of Armistead Maupin.
The rocky road of inequality
My long Covid journey has been a lot easier than that of many others. I'm incredibly lucky that I've been able to follow the advice to rest as much as possible, thanks to my supportive partner and workplace. I don't have dependents to care for. My family and my GP have never questioned the truth of my experience.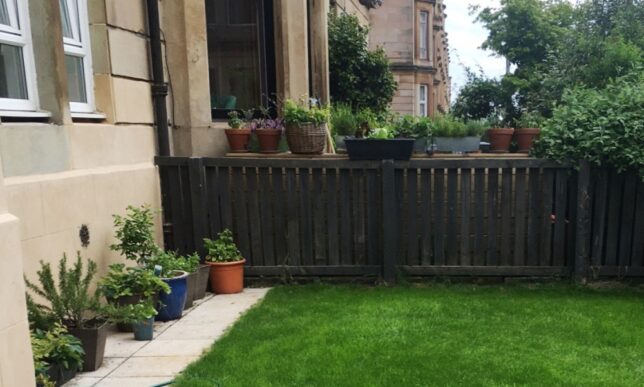 I often find myself wondering how long haulers without any one of these supports in place manage to keep going. How do they cope with carers' responsibilities? With the added stresses of not being believed, of losing their job and income, of relationships breaking down? I know from online support groups that these are realities for many people with long Covid.
I get upset and angry when I see or hear the spread of false information and dangerous claims about this virus. The consequences are so far-reaching and structural inequalities mean that some people are more likely to suffer than others.
Front line workers and people living in deprived areas are most at risk. Frequently, people of colour and other minority ethnic groups fall into both categories. People with disabilities are disproportionately affected by Covid and at greater risk of death. The gender pay gap has widened during the pandemic. Women are more prone to developing long Covid than men. I could go on.
Experiencing long Covid has given me a better appreciation of the challenges of living with a long-term invisible disability. A painful flare-up isn't always obvious to others. Fatigue is so much more than exhaustion. Looking well isn't the same as feeling well.
Other chronic illnesses like CFS/ME (chronic fatigue syndrome/myalgic encephalomyelitis) and cystic fibrosis are incapacitating but have been badly under-researched and under-funded. Perhaps the focus on long Covid can have a positive impact on providing much needed support in these fields.
Covid crossroads: looking ahead
With the support of GWL I began a phased return to work (from home) at the end of January 2021. It's always been made clear to me that I'm in the driving seat, which I'm sure has made all the difference to my ongoing recovery.

I've slowly been upping my hours when I'm able and reducing them when I'm struggling. I can deal with tasks in my own time but avoid the time-pressured stresses of online meetings. I've been continuously kept in the loop but the whole GWL team has been conscientious in making sure I'm not under pressure. A huge thank you to each and every one of you!
I got my first vaccine dose in mid-May. Despite some stressful situations, I haven't had a full-on relapse since then. The effects of the vaccine are still unclear. Some long haulers have reported recovery after their first or second dose, others enjoyed a brief reprieve from their symptoms. Some seemed to worsen, others noticed no difference at all. I'm due my second jab soon so we'll see what that brings…
What IS clear is that long Covid is very real, unpredictable and debilitating. The experiences of millions globally can't be ignored. We must avoid complacency and keep protecting others.
We've reached a crossroads in the pandemic as the vaccination programme picks up pace and studies begin to shed light on our understanding of Covid-19, its effects and its impact. Campaigners have been working hard for long Covid to be counted as a morbidity indicator and given status as an occupational disease so that vital support and compensation can be sought.
We're not sure what turn the virus will take next but there's hope for the future. For now, life continues in the slow lane.
Some useful Covid resources