On the first Wednesday of every month, GWL team members and volunteers share what we've read recently at our Book Picnic. In the current climate, our Book Picnic takes place remotely, giving all of us some valuable social interaction and providing us with many excellent book suggestions…
The Pursuit of Love by Nancy Mitford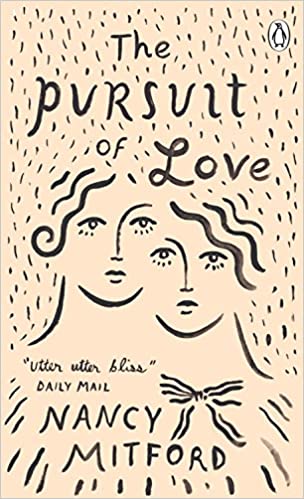 A recommendation by Pauline, this novel is the first in a trilogy about an English upper-class family set in the interwar period. Told with what Pauline calls "a sharpness to it and a wit that works very well", the narrative revolves around the tumultuous lives and loves of some of the members of the Radlett family, and especially around those of daughter Linda as they are narrated by her cousin Fanny. Interestingly, the exuberantly unconventional Radletts are closely modelled on Mitford's own parents and siblings: born in 1904, Nancy Mitford was the eldest daughter of the (in)famous Mitford family – an aristocratic English family that became well-known in the 1930s for their sometimes scandalous behaviour, with The Sunday Times's Ben Macintyre describing the seven siblings as "Diana the Fascist, Jessica the Communist, Unity the Hitler-lover; Nancy the Novelist; Deborah the Duchess and Pamela the unobtrusive poultry connoisseur". A well-written piece of entertainment, this oftentimes deliberately unromantic romance – which was only recently adapted for the screen by the BBC – presents the reader with a fascinating yet light-hearted study of a highly unconventional aristocratic family just before World War II and is definitely worth a closer look.
______________________________________________________________________________
Mom & Me & Mom by Maya Angelou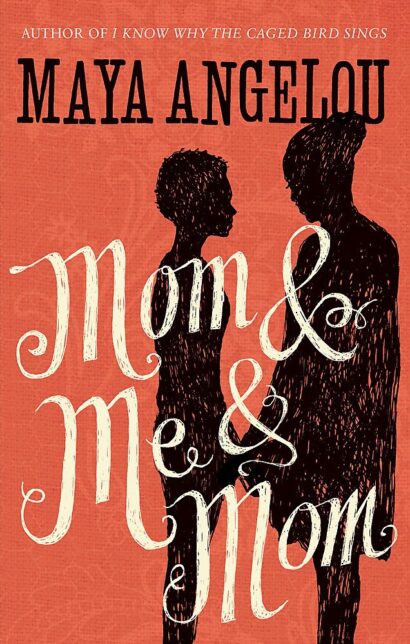 Maya Angelou, an American poet, memoirist and Civil Rights activist, lived a "most incredible, diverse, complicated, exciting and wonderful life"– a life which she put down on paper in a total of seven autobiographies, the final of which was recommended by non-fiction fan Ren. Published in 2013 – when Angelou was 85 years old – Mom & Me & Mom revolves around Angelou's relationship with her mother whom she barely knew as a child and whom she was reunited with at age 13 after almost a decade of estrangement. Written in a way that is both "poetic and accessible", Ren tells us, this novel beautifully mixes elements of fiction and non-fiction and offers a poignant and inspirational insight into the relationship and love that evolved between the two women.
______________________________________________________________________________
The Fat Black Woman's Poems by Grace Nichols
Recommended by Gaby, this collection of poems written by Grace Nichols and published in 1984 offers the reader both powerful imagery of Caribbean culture and of the day-to-day, often overlooked struggles of a black woman in late-twentieth-century London. Alternating between biting irony and good-natured wit, Nichols offers vivid insights into the postcolonial experience and poses uncomfortable questions to her reader, painting a telling picture of the strong woman who wrote them. Both deeply personal and relatable, each and every one of these beautiful poems manages to convey a great amount of meaning in very few words.
______________________________________________________________________________
Doubling Back by Linda Cracknell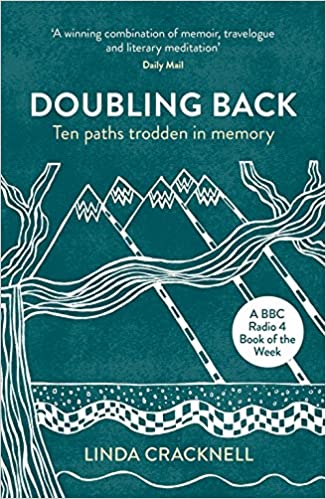 Tired as many of us probably are these days of the sight of our own four walls, it is no wonder that travel writings have become hugely popular recently. They can offer us the possibility to embark on adventurous journeys and discover new places through the eyes of someone else. One of these writings comes highly recommended by Wendy: in Doubling Back, Linda Cracknell retraces walks undertaken by others – from Alpine peaks and Kenyan pathways to Scottish Drove roads – and especially a hike through the Swiss Alps that her father embarked on fifty years ago. Retracing the steps of a man she barely knew, Cracknell present the reader with colourful descriptions of the landscapes she encounters while letting us be privy to her innermost thoughts, emotions and memories. An inspiring read, Doubling Back invites us to share in the joys and pleasures of walking, reminding us that by retracing someone else's footsteps, we can revive and strengthen connections with those who are no longer with us.
______________________________________________________________________________
The Six of Crows Duology by Leigh Bardugo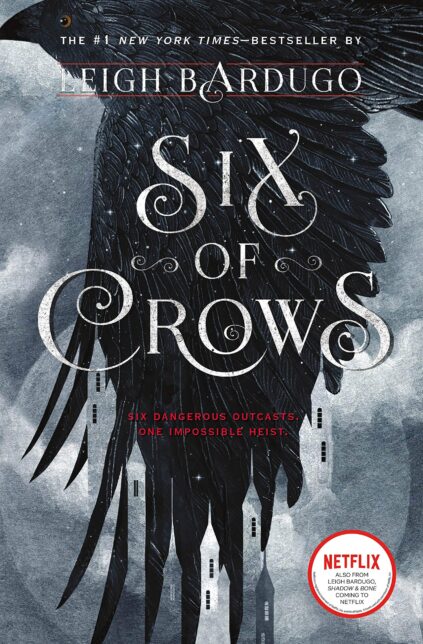 Recommended by Charlotte, this novel is the second of the Six of Crows Duology written by American novelist Leigh Bardugo. Set in the so-called Grishaverse – a beautifully crafted fictional universe filled with magic, myth and science, which comprises a total of 9 books – the duology tells the story of six unlikely companions who are offered a chance at a heist that could make them rich beyond their wildest dreams: an infamous thief, a runaway, a spy, a convict, a sharpshooter and a Grisha with the power to manipulate another person's body, all of whom must overcome their differences if they are to succeed. Due to the novels' diversity of characters and the way they skilfully blend magic, humour, romance and action, the Grishaverse– and especially the present duology – has acquired an enormous fanbase and was only recently adapted for the screen by Netflix. With its complex and detailed world-building, the multi-layered character perspectives and the fast-paced action, Six of Crows is well worth a read.