Established in 2012, the National Museum of Roller Derby (NMRD) is the UK's first permanent collection of ephemera and memorabilia relating to the sport of Women's Flat Track Roller Derby. Our 'Object of the Month' celebrates objects from our ever expanding collections.
We want your old team shirts, flyers, zines and other paraphernalia to illustrate the remarkable development of the sport in the UK. Keep an eye on the Facebook page for future announcements on how to donate items to the Museum
September 2020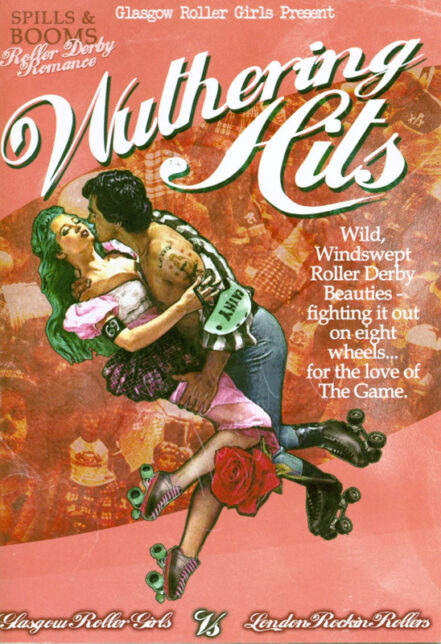 Roller Derby dismantles what it means to be 'feminine'. It mixes adrenaline and ferocity with the provocative. Often, players names are derived from pop-culture references and the bouts are no different. This specific programme draws from the classic romantic genre Wuthering Heights by Emily Brontë. This novel, and the work of Emily Brontë, is influenced by Romanticism and the Gothic. Contemporaneous reviews were deeply polarised as it challenged Victorian ideals of religion, morality, and a woman's place in society. The sport of roller derby is similar in this respect as women's roles are constantly being challenged and redefined.