Our monthly Book Picnics are a joy. It's so much fun hearing what other people are reading, and I'm always amazed by how diverse people's reading choices are. I never fail to come away with new authors and new types of writing or listening to explore.
Take a peek below at this month's recommendations. I hope you find something that sparks your curiosity!
A kind of spark by Elle McNicol – recommended by Emily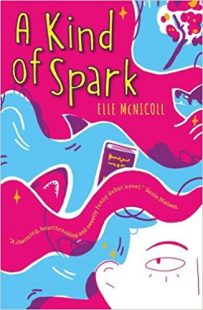 This debut novel tells the story of 11-year-old Addie, who learns about the witch trials in her Scottish village and campaigns passionately for a memorial to them. Addie knows there's more to the story of these 'witches', just like there is more to hers. Can Addie challenge how the people in her town see her, and her autism, and make her voice heard? Emily describes it as a 'beautifully written, sensitively portrayed, page-turning, intriguing, gorgeous and hopeful book which will open up a lot of people's minds.'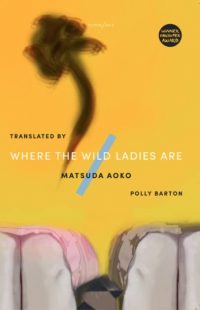 Where the wilds ladies are by Matsuda Aoko (translated by Polly Barton) – recommended by Nadine
Witty, inventive, and profound, this book is a contemporary feminist retelling of traditional ghost stories by one of Japan's most exciting writers.  As female ghosts appear in unexpected guises, their gently humorous encounters with unsuspecting humans lead to deeper questions about emancipation and recent changes in Japanese women's lives.
Nadine says 'I'm enjoying it so much! The way that I think of ghosts – as someone with a desire to be heard, or someone who is there in a warm, loving ancestral way – I love that she shows that diversity in the book.'
Sunflower by Rebecca West – recommended by Pauline
Pauline says ' I'm fascinated by early 20th women's writing, I really like Rebecca West, and I've just read Sunflower, an unfinished novel never published in her lifetime'. It's a fictionalised account of her obsessive love for Lord Beaverbrook and the disintegration of her relationship with H.G.Wells.
Pauline describes it as 'very much a stream of consciousness, the writing is very beautiful – almost as if you're reading it in real time'
Pauline also recommends The joy of eating: the Virago book of food edited by Jill Foulston – yum!
The Juniper Tree by Barbara Comyns – recommended by Annie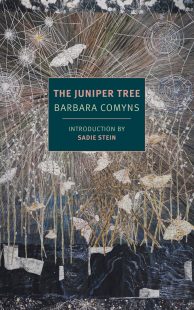 Barbara Comyns wrote this novel in her 70s, adapted from a Brothers Grimm fairy tale. It's seen through the eyes of the stepmother, who is the narrator of the story. Annie describes it as 'strangely unsettling, short, compact, macabre!'
She's also been reading….
Hunger by Elise Blackwell – based on fact, it tells the story of a group of scientists during the siege of Leningrad, who kept and cultivated seeds, and guarded them with their lives.
Wouldn't take nothing for my journey now by Maya Angelou, which Annie describes as 'very brief, beautifully written little stories that tell tales and help you along. I galloped through it!'
The journey by Anne Cameron –  recommended by Elaine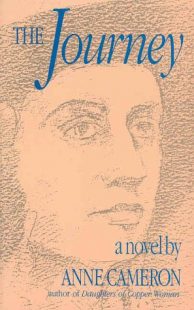 Set in the wilds of Canada in the late 1800s, this novel tells the story of a young woman Ann, who leaves her farm behind and sets out west with nothing more than a hunting knife, a rifle, and two horses. She meets up with another young woman, Sarah and the book tells of their adventures and blossoming relationship.  Elaine says 'it's got really good characters, and it's a nice light read, it's interesting how the journey evolves.'
Queen of the Silver Arrow by Caroline Lawrence – recommended by Doreen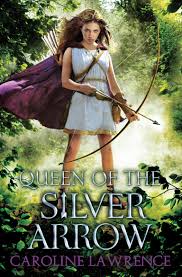 A thrilling tale of danger, friendship and loyalty about a heroine of early Rome. Doreen describes this dyslexia-friendly, young adult novel as 'clearly written, it says so much in so few words'.
Doreen also recommends Stories of Scotland, an award-winning podcast exploring history through blethering, which sounds absolutely great!
https://www.storiesofscotland.com/
'Prepared to climb into caves, cairns and chaos, podcast hosts Annie and Jenny travel around Scotland and investigate how stories of the past can help us make sense of modern life.'
A Black Feminist Statement by The Combahee River Collective – recommended by Gabrielle
'The Combahee River Collective were a collective of Black feminists who met in Boston in the 1970s and 1980s and this statement explains why and how they came to be, their beliefs, the problems they faced in organising as Black feminists, and some of the issues and projects they identified and worked on.  I can't believe I've not come across and read it before!  So much of what they have written about is still relevant today and after reading it I vowed to let more feminists know about it!  It's very short (8 pages) and be read online here.'
https://combaheerivercollective.weebly.com/the-combahee-river-collective-statement.html
A velocity of being: letters to a young reader edited by Maria Popova and Claudia Bedrick,  recommended by Wendy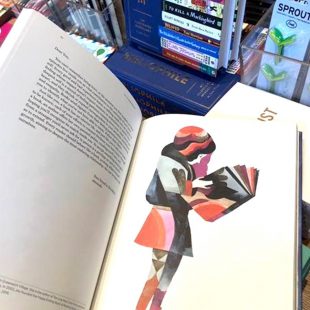 This book is a truly gorgeous collection of letters (from people including Mary Oliver, Rebecca Solnit and Ursula K. Le Guin), accompanied by stunning art work, all exploring the life-changing power of books, reading and libraries. During lockdown, when I've not been able to browse the bookshelves in the library or pop into a bookshop, I've found it so comforting and nourishing to read about reading, and to have time to enjoy the beautiful illustrations which capture the sense of wonder that can be found in books.
You can find out more about the book here:
https://www.brainpickings.org/2018/11/20/a-velocity-of-being-letters-to-a-young-reader/
And I would also recommend Brain Pickings itself, which explores art, writing, philosophy and creativity!