One of the many perks of working at GWL is being constantly introduced to new authors and coming across books I would not otherwise seek out.  The monthly Book Picnic makes the most of our team's breadth of reading interests, as we come together to talk about what we've been reading in the past month.  Below are some books we loved and hope you will too.  If you can't get hold of them during lock down, add them to your wishlist and you can borrow a copy from GWL once we re open.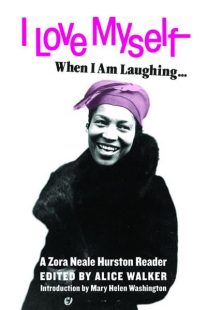 I Love Myself When I Am Laughing by Zora Neale Hurston, recommended by Wendy
The most prolific African-American woman author from 1920 to 1950, Hurston was praised for her writing and condemned for her independence, arrogance, and audaciousness. This unique anthology, with 14 superb examples of her fiction, journalism, folklore, and autobiography, rightfully establishes her as the intellectual and spiritual leader of the next generation of black writers.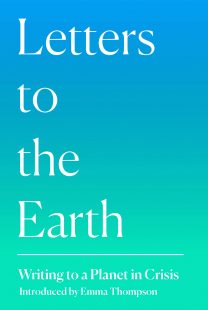 Letters to the Earth introduced by Emma Thompson, recommended by Jo
In February 2019 the British public were invited to put pen to paper and write a Letter to the Earth in response to the climate and ecological emergency.
Letters to the Earth, Writing to a Planet in Crisis brings together the voices of children and the public with authors, scientists and playwrights in the first creative project of its kind.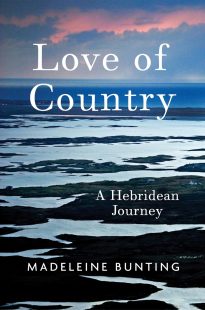 Love of Country, A Hebridean Journey by Madeline Bunting, recommended by Anna
In Love of Country, Bunting travels through the Hebrides delving deep into its history and culture to tell the stories of both how this chain of islands on the fringes of Britain helped shape our nation, and how the rest of nation imposed their will on the islands and their inhabitants.
The Button Box: Lifting the Lid on Women's Lives by Lynn Knight, recommended by Doreen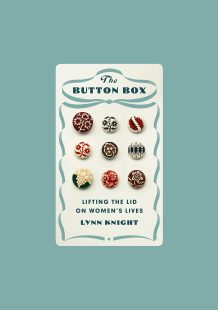 An inlaid wooden chest the size of a shoe box holds Lynn Knight's button collection. A collection that has been passed down through three generations of women: a chunky sixties-era toggle from a favourite coat, three tiny pearl buttons from her mother's first dress after she was adopted as a baby, a jet button from a time of Victorian mourning. Each button tells a story.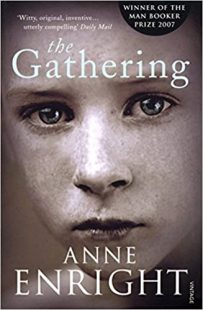 The Gathering by Anne Enright, recommended by Annie
The nine surviving children of the Hegarty clan gather in Dublin for the wake of their wayward brother Liam. It wasn't the drink that killed him – although that certainly helped – it was what happened to him as a boy in his grandmother's house, in the winter of 1968.
The Gathering is a novel about love and disappointment, about thwarted lust and limitless desire, and how our fate is written in the body, not in the stars.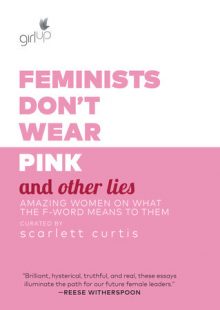 Feminists Don't Wear Pink (and other lies): Amazing women on what the F-word means to them by Scarlett Curtis, recommended by Katie
A collection of writing from extraordinary women, from Hollywood actresses to teenage activists, each telling the story of her personal relationship with feminism. Often funny, sometimes surprising, and always inspiring, this book aims to bridge the gap between the feminist hashtag and the scholarly text by giving women the space to explain how they actually feel about feminism.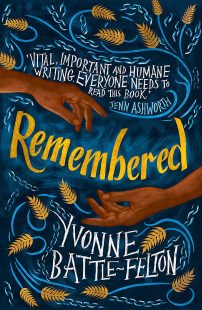 Remembered by Yvonne Battle-Felton, recommended by Elaine
The debut historical fiction novel by Yvonne Battle-Felton, a story where Spring, an emancipated slave, is forced to relive a haunting past in order to lead her dying son home.
A searing history of slavery combines with an interrogation of motherhood in this moving American debut.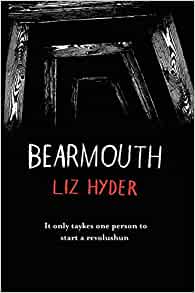 Bearmouth by Liz Hyder, recommended by Emily
In a subterranean society, a young labourer begins to question the system in this invigorating dystopia from debut novelist Liz Hyder. Claustrophobic, oppressive and pulsating with tension, Bearmouth's character-driven narrative bears comparison with the greatest dark fantasy that YA has to offer.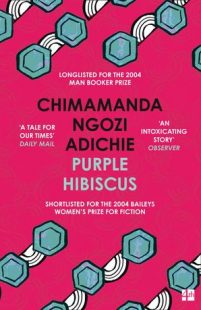 Purple Hibiscus by Chimamanda Ngozi Adichie (fiction), recommended by Gabrielle
The limits of fifteen-year-old Kambili's world are defined by the high walls of her family estate and the dictates of her fanatically religious father. Her life is regulated by schedules: prayer, sleep, study, prayer.
When Nigeria is shaken by a military coup, Kambili's father, involved mysteriously in the political crisis, sends her to live with her aunt. In this house, noisy and full of laughter, she discovers life and love – and a terrible, bruising secret deep within her family.