Over two months in to the COVID-19 lockdown, one of the joys nestling amongst the fear and sorrow has been the discovery of global art collections made accessible through the wonders of digital technology.
Glasgow Women's Library has a wonderfully varied collection of artworks, many of which can be viewed online. In this post, I'd like to introduce you to a few favourites and provide some links so that you can explore these artists' work in your own time.
Hannah Frank drawings
Born in Glasgow to Jewish immigrants (her father escaped from persecution in Russia) Hannah Frank (1908 – 2008) studied at the University of Glasgow and Glasgow School of Art. She began producing her distinctive black and white drawings in 1925, aged just 17. Many of these drawing appeared in GUM (the Glasgow University Magazine). Further drawings were contributed in support of the Friends of the Hebrew University and other Jewish organisations.
The stylised nature of Frank's drawings with their elongated figures are reminiscent of the Art Nouveau movement and display the influence of fellow Glasgow artist Jessie M King as well as Aubrey Beardsley and pre-Raphaelite artist Edward Burne-Jones. Some of her drawings, such as Moon Ballet (1934), Sun (1943) and Dance (1950) are joyous. Others, like Flight (1939) project disturbing undertones, evoking fear or, perhaps, death. Indeed, Frank's pen name, 'Al Aaraaf' was inspired by a poem by Edgar Allan Poe, renowned for his love of mystery and the macabre.
In the 1950s, Frank began clay modelling under the tutelage of Benno Schotz. Her drawings and sculptures have been exhibited widely, including the Royal Glasgow Institute, Royal Academy and Royal Scottish Academy. GWL holds 21 framed prints of Frank's beautiful drawings.
21 Revolutions, 21 artists
Following on from our 21 Hannah Frank prints, we have 21 Revolutions. GWL celebrated entering its third decade in style by bringing together 21 writers and 21 artists to create new works inspired by the museum, archive and library collections. The resulting contemporary artworks conjure the collective spirit of women from all walks of life.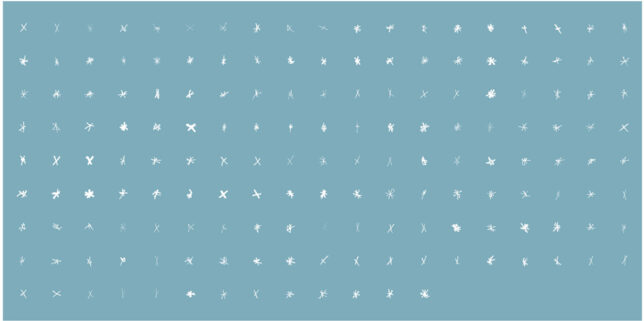 For instance, Shauna McMullan's digital pigment fine art print, 165 Stars, Found in GWL Lending Library features marginalia from texts found in GWL, including bell hooks' Ain't I a Woman: Black Women and Feminism. For me, 165 Stars evokes the concept of women pushed to the fringes of society making a mark.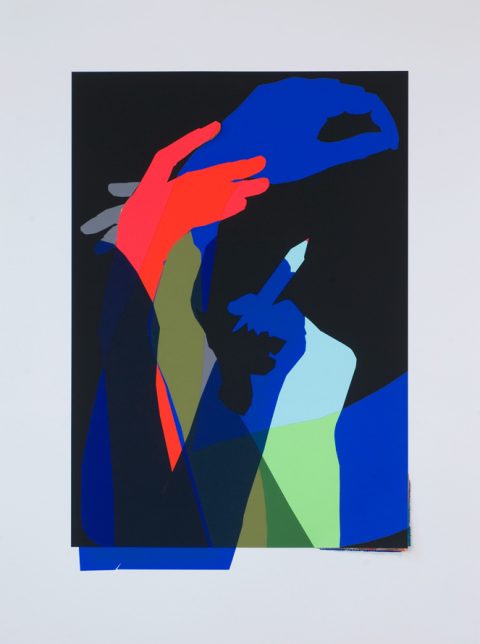 Similarly, Corin Sworn's Arms! is influenced by sociologist Carol Steedman's Landscape For a Good Woman, which explores "the inadequacies of various theoretical lenses used to study marginal figures". Sworn's use of layered newspaper, watercolour and gouache to produce a Giclee print suggestive of "the loss of the specific in amassing the multiple" reminds us of the need for multiple narratives within the cultural sector.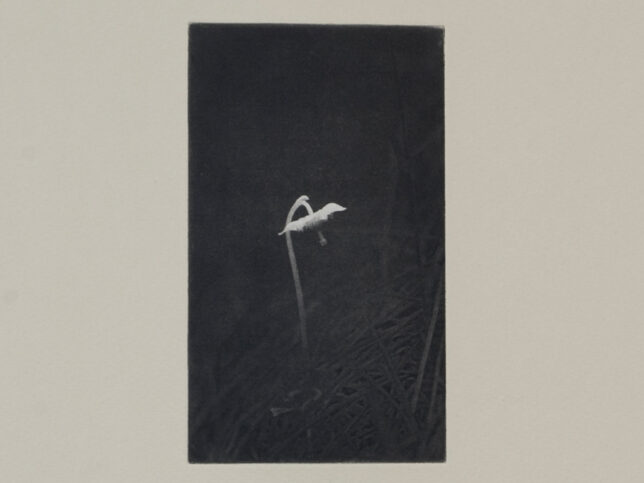 Amanda Thomson's Moneses Uniflora brings to light the life of one woman who has, like many, been largely overlooked. Described as an homage to self-taught botanist Mary McCallum Webster (1906-1985), Thomson's work consists of a photopolymer etching with chine collé and a handmade artist's book. The title refers to McCallum Webster's favourite plant, a one-flowered wintergreen, rare in the UK, which grows only in parts of the North East of Scotland.
Clare Galloway's paintings
Art that holds the power to draw us in often embodies both the personal and the universal. This is true of our collection of 19 paintings by Clare Galloway, which represent the essential and sensory elements of life as a woman, such as vulnerability, relationships, fertility, protection, healing, sexuality, energy and empowerment.
In Galloway's own words: "My main focus throughout my art practise has been evolving consciousness – how we can heal deeply, by using art as a cathartic tool – then, when we are whole, how we can use art as a means of expanding further." Her philosophy and artwork can be further explored here.
Another dimension
Complementing GWL's collection of prints and paintings are a small number of sculptural works, many of which also resonate with universal, yet deeply personal, themes. Julie Henderson depicts intertwined female figures sensuously wrapped around the gentle curves of her untitled freestanding vessels. Ruth Barker's Mask (Yellow) 2018 reflects the "fear of voicelessness" that runs through her recent work, borne of her experience of traumatic birth aligned with the emotional impact of "rapidly changing and brutal politics."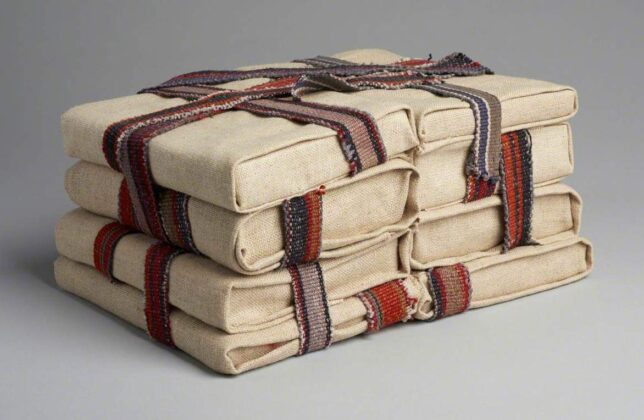 Alinah Azadeh's Secret Knowledge is a poignant piece from a series titled 'the gifts of the departed", created in response to her Iranian mother's death in the Asian tsunami. Here, Azadeh explored grief, materiality and longing. She told me that Secret Knowledge used books from the library of her mother's late husband Richard Rieu, a Sufi and the grandson of the founder of Penguin Books: "I can't say more than that about the books I chose as I wish them to remain secret and the act of wrapping them was part of a ritual of completion re this part of my mother's life."
Lockdown life
Finally, our most recent art acquisition comes courtesy of British broadcaster, film-maker and journalist Bidisha. We acquired this gorgeous limited edition pair of photographic prints after the UK went into lockdown and are thrilled that GWL's art collection now represents Bidisha's interpretation of lockdown life.
COVID-19 is deeply impacting lives throughout the world in ways that may yet be unimaginable, but amongst the pain and sorrow comes creativity and hope.