Aileen volunteers at Front of House at Glasgow Women's Library and writes about the Icelandic documentary Seeing the Unseen, which is screening at GWL this March as part of Glasgow Film Festival 2020.
I'm Aileen and I volunteer on the front of house at Glasgow Women's Library. I have also been helping to organise a film screening in conjunction with SWAN, the Scottish Women's Autism Network, of which I am a member.
I first heard about the documentary, Seeing the Unseen, at a conference on Autism where the trailer was shown, and I was inspired to rent the full film on Vimeo. The film was made by a group of Icelandic women and is a beautiful and moving portrayal of their lives. As an autistic woman, I really loved the film and felt it portrayed the invisible challenges faced by autistic women really well and the way we are expected to 'mask' on a daily basis in order to be able to meet other people's expectations and to appear neurotypical (non-autistic). However masking causes many difficulties for autistic people and over the long term can lead to severe mental and physical health problems, a lack of self-identity and problems forming authentic connections with people. Many also end up in abusive relationships.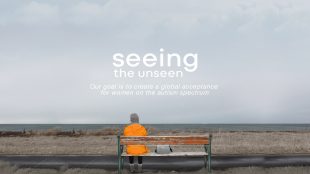 But it can be so hard to explain invisible difficulties to others who don't share your experiences and your way of perceiving the world. Sensory and social overload can overwhelm us, leading to meltdowns we are unable to prevent, physiological responses to a world that isn't made for us.
I hope this film will help to illustrate the way that autistic women experience the world, and that even so-called "high-functioning" autistic people who may be educated and articulate can still experience severe problems coping with day to day activities.
Because autistic women are often so good at masking, they can go undetected throughout their school years and beyond, but in the process they may develop low self-worth, and begin to self-harm or develop eating disorders. They can be seen as disruptive, selfish or lazy because they can't be like everyone else. Tragically, non-diagnosis and masking can even lead to suicide.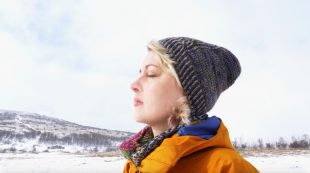 I want there to be a much better understanding of autistic women and girls so that they can get the support and accommodations they need to live healthy, productive lives and can achieve their full potential. I want them to be able to live in a world that understands and values them. I hope that this new decade will mark the beginning of a healthier world in which autistic people can thrive.
The event is on Thursday 5th March at 5 pm with an introduction from Catriona Stewart of the Scottish Women's Autism Network, followed by the film screening at 5.30 pm and a Q & A session with Catriona at 7pm. You can book on to the event here. There will be a chance to ask questions about the film, about the Scottish Women's Autism Network and about Glasgow Women's Library in a friendly and welcoming environment. The film is in Icelandic with English subtitles.
If you would like to find more information about the event and see images of the spaces in the Library, please use our access document which you can download here: In a Word Document Information-for-Seeing-the-Unseen-Screening And as a PDF Information for Seeing the Unseen Screening. You can also call us on 0141 550 2267 and we'll be happy to answer any questions you might have.