Seeing Things is a group that meet up to see art, performances and cultural events put on by women across Glasgow and beyond. We think it's more fun to go to see things together, and we usually have a cup of tea or coffee afterwards.  Our trips are always free. It would be great if you could come along!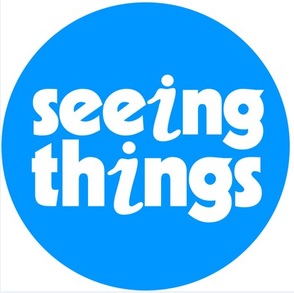 What: Introducing a day of creativity! Starting at Glasgow Women's Library's very own feminist craft workshop, learn bitesize crafts in a relaxed environment. Then we continue the day at "Claiming Back the Narrative"; a photo voice project showing first-hand experience of refugees newly arrived in Scotland.
When: Friday 20th September, 10.30 to 14.30
Order of events:
Feminist craft workshop, 10.30 -12.30
Break for lunch, 12.30 – 13.00 (bring a packed lunch!)
 Claiming Back the Narrative exhibition, including travel there, 13.00 – 14.30.
Where:  Starting at Glasgow Women's Library – 23 Landressy Street, Glasgow, G40 1BP in the morning. Then in the afternoon taking the bus (number 18) to The Garment Factory, 10 Montrose St, Glasgow G1 1RE.
Who With: Doreen and Lipi
Why you should join us: Too rarely are refugees given the tools and platform to share their narrative around their lived experiences. With disposable cameras, journals, and art supplies, participants were invited to document and describe their hopes and aspirations, sense of home and belonging, and emotional lives after arriving in Glasgow. The materials were then gathered and exhibited with the aim of giving a voice to refugees who have settled here. This exhibition will be an insight in to the lives of Glasgow's newest arrivals!
Accessibility: Glasgow Women's Library is wheelchair accessible, with lifts to the first floor and the Mezzanine Floor. We have accessible toilets and all the bathrooms are individual closed stalls and are gender neutral. Our larger Events Space is fitted with an induction loop. A portable induction loop is also available.
The Garment Factory is wheelchair accessible with accessible toilets.
Booking:
This trip is for women only* and is free to attend. Travel expenses up to £5 can be covered.
Please email emily.ilett@womenslibrary.org.uk or call the library on 0141 550 2267 to book your place. If you have booked a place and are no longer able to attend please let us know.
*All women-only events are inclusive of Trans and Intersex women, as well as non-binary and gender fluid people. See all upcoming Seeing Things trips here.