When I participated our monthly Book Picnic earlier this week, I was excited to be introduced to some excellent-sounding historical fiction reads as this is a genre I'd love to start exploring. Whether you're a die-hard historical fiction fan or, like me, new to the genre, this month's book recommendations offer something for everyone. Apart from historical fiction, we've also been reading a feminist recipe book, a famous coming-of-age series, a feminist manifesto, and a timely non-fiction book about the refugee experience.
Silk and Song by Dana Stabenow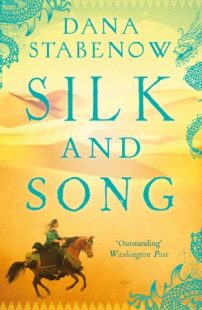 Recommended by Elaine
Silk and Song follows the fictional journey of Wu Johanna, the sixteen-year-old granddaughter of the trader Marco Polo, as she travels the Silk Road west from 1322 to 1327. When intrigues at the court of the Khan force her to build her future elsewhere, she gathers a group of companions and sets off in search of her legendary grandfather. During their journey through the desert, the caravan is faced with many dangers including thieves, warlords, and betrayal. Elaine especially enjoyed the novel's descriptive writing and its well-rounded characters.
March by Geraldine Brooks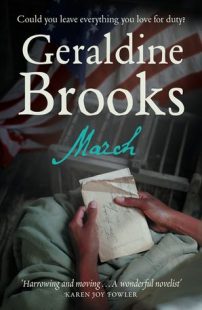 Recommended by Elaine
Winner of the 2006 Pulitzer Prize For Fiction, Geraldine Brooks' novel March tells the story of the absent father from Louisa May Alcott's beloved classic Little Women. In 1862, the idealistic chaplain and abolitionist March decides to serve the Union. After witnessing the brutality and racism of the American Civil War and suffering from a near-fatal illness, March returns to his family as a scarred man. the story of the his wife Marmee. To Elaine, the second part of the novel, which follows the story of March's wife Marmee, was especially strong as she could empathise with Marmee's struggles.
The Sewing Machine by Natalie Fergie
Recommended by Anna
Written from the point of view of a Singer sewing machine and told in multiple timeframes, Natalie Fergie's compelling debut novel The Sewing Machine traces the journey of the sewing machine from the Singer Sewing Machine Factory in Clydebank to a posh area in Edinburgh. Four generations of two families are unknowingly united by this particular sewing machine that has witnessed the realities and challenges of the different time periods, including the mass strike at the Singer Factory in 1911 in which one of the protagonists, Jean, participates.
The Warlow Experiment by Alix Nathan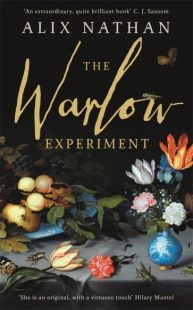 Recommended by Anna
Herbert Powyss, a wealthy horticulturalist living in an estate in the Welsh Marches, wishes to become a member of the Royal Society in London. To leave his mark as a scientist, he conducts a radical experiment on the effects of prolonged social isolation on the human mind. The only volunteer, John Warlow, is a labourer who applies for the job in to provide for his six children. Provided with art and books, three meals a day, and a chamber organ, Warlow agrees to chronicle his thoughts during his seven years of total isolation. 30 pages in, Anna is engrossed in this original novel based on true events.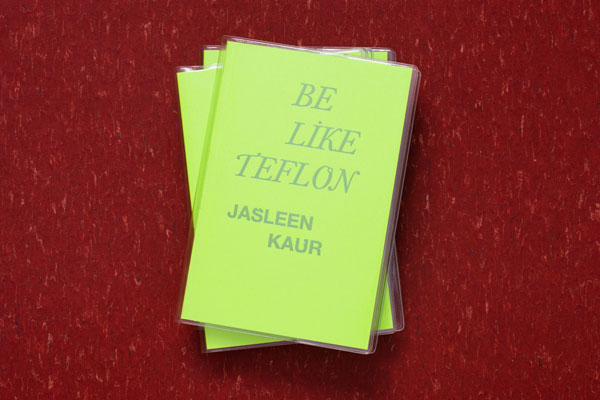 Be Like Teflon by Jasleen Kaur
Recommended by Gabrielle
Gabrielle describes Jasleen Kaur's book Be Like Teflon as 'a radical recipe book' containing conversations between Kaur and her mother about cooking, an interview with her grandparents about the Partition of India, and conversations between the author and women of Indian heritage living in the UK. In uncovering violence against women and the silencing of women's history, the book paints a different story from the stereotypes of Asian women. It also explores the importance of food and the author's complex relationship with food. Be Like Teflon was commissioned by the curatorial company Panel for Glasgow Women's Library.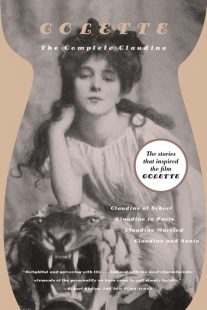 The Complete Claudine by Colette
Recommended by Deborah
After recently having watched the 2018 biographical drama Colette, Deborah was inspired to pick up the first two instalments of French writer Sidonie-Gabrielle Colette's Claudine series from our lending library. The four semi-autobiographical Claudine novels, which first appeared under the name of Colette's first husband Henry Gauthier-Villars aka Willy, chronicle the coming-of-age story of the titular heroine. Written in the form of a chapterless diary, these are not books one reads in a single sitting, but they are nevertheless enjoyable reads according to Deborah.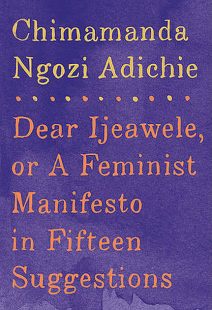 Dear Ijeawele, or A Feminist Manifesto in Fifteen Suggestions by Chimamanda Ngozi Adichie

Recommended by Jo
"Your feminist premise should be: I matter. I matter equally. Not 'if only.' Not 'as long as.' I matter equally. Full stop."
Written as a letter to a friend who asked Adichie for advice on how to raise her daughter in the 21st century, this necessary manifesto contains powerful and practical advice on topics such as self-worth, double standards, the role of fathers, etc. A must read for everyone, according to Jo.
The Ungrateful Refugee by Dina Nayeri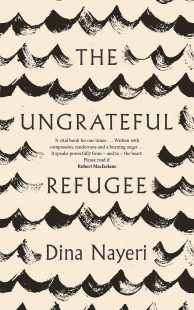 Recommended by Daphne
A blend of autofiction and reportage, Dina Nayeri's The Ungrateful Refugee explores what it means to be a refugee and how, in recent years, Western attitudes toward refugees have changed for the worse. The West distinguishes between economic migrants and political refugees, it wants to hear 'believable' escape stories and expects refugees to be grateful for their 'better' lives here. Nayeri's book powerfully counteracts the West's demonisation of immigrants. We are currently reading and discussing The Ungrateful Refugee as part of our GWL Digital Book Group. It's not too late to join in!
We'd love to know what you are currently reading. Let us know in the comments below and, as always, happy reading!