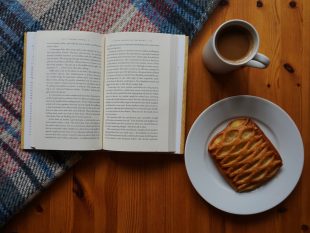 July is here and the summer holidays have officially started here in Glasgow. If you're looking to add some gripping titles to your summer reading list, we've got you covered. From a gripping non-fiction read about a WWII spy to a novel set in Scotland featuring a coven, from last year's Man Booker Prize winner to a book about pleasure and activism, this month's book picnic couldn't have been more varied. Why not grab a cuppa while you check out our recommendations?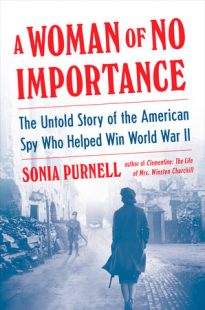 A Woman of No Importance: The Untold Story of the American  Spy Who Helped Win WWII by Sonia Purnell
Recommended by Emily
If you're looking for a compelling non-fiction read about an unstoppable woman, you'll want to pick up Emily's current read. Purnell's biography recounts the life of Virginia Hall, one of the most succesful spies for the Allied forces during WWII. Despite being discriminated against because of being a woman with a prosthetic leg, Hall persisted and ended up being one of the driving forces behind the French Resistance. Incredible stories like that of Hall illustrate the risks that women that were a part of the resistance took during the war.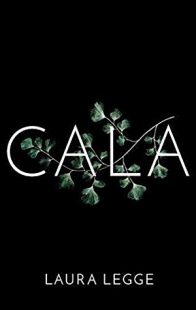 Cala by Laura Legge
Recommended by Hannah
Witches + Scotland = a very promising premise, don't you agree? Set in the Outer Hebrides, Cala tells the tale of four women who form a coven-like community. After a decade characterised by harmony as well as by the hardships of frugal life, one of the women, Euna, becomes obsessed with a guy from the outside world. Euna's search for a different lifestyle eventually leads her to Glasgow. If you needed another reason to check out Hannah's recommendation, Euna borrows books from a women's library that may or may not be GWL.
Refugee Tales: Volume II ed. by David Herd & Anna Pincus
Recommended by Caroline
In the Refugee Tales, writers collect and edit the stories from people that are being detained in the UK. Some of the stories are uplifting, others are shocking. Some are very detailed, others, like the one recorded by Jackie Kay, use metaphors like that of a bird with a broken wing to talk about trauma. As Caroline highlighted during our Book Picnic, the Refugee Tales collections make the reader think about the importance of being a good listener. Additional note: Refugee Tales: Volume III will be released on July 11.
Seventh Heaven by Alice Hoffman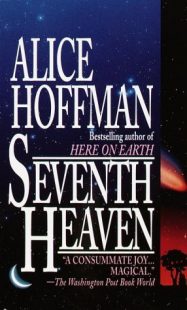 Recommended by Nadine
Alice Hoffman's spellbinding novel follows Nora Silk, a recently divorced mother of two children, as she moves to the shiny suburbs of Long Island. In 1950s America, both Nora's way of raising her children and her fashion style are regarded as scandalous by her new neighbours. While her presence initially disturbs the suburbian community and reveals its underlining disorder, people's opinion of Nora eventually changes. Nadine describes Alice Hoffman's Seventh Heaven as a gripping read that combines 'soft magical realism' with paper-town-vibes.
Milkman by Anna Burns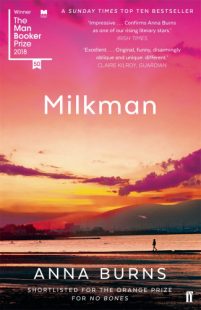 Recommended by Katie
Anna Burns was the first Northern Irish writer to be awarded with the Man Booker Prize in 2018. Set during the Troubles in an unnamed Northern Irish city, Burns' coming-of-age novel tells the story of an eighteen-year-old woman who is being harrassed by a creepy paramilitary officer nicknamed "the Milkman." Eighteen pages in, Katie says she is enjoying the novel's stream of consciousness style that focuses on different perspectives and understandings of a time marked by violence and anxieties.
Pleasure Activism: The Politics of Feeling Good                                                                                     by adrienne maree brown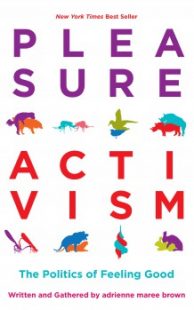 Recommended by Mattie
One of the three books Mattie's currently reading, Pleasure Activism by adrienne maree brown, explores the question of how we can turn our activism into the most pleasurable of our experiences. This collection of essays, poetry, interviews and art presents insights of other feminists like Audre Lorde and Sonya Renee Taylor, while covering a wide range of subjects including race and gender, climate change, sex work, etc. The book's assignments teach the reader to embrace their emotional and erotic desires to successfully resist oppression.
Native Country of the Heart by Cherríe Moraga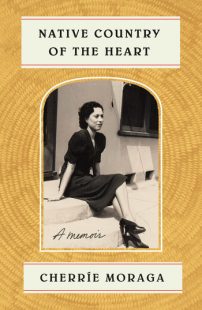 Recommended by Daphne
This moving memoir by Mexian-American activist and writer Cherríe Moraga begins as a love letter to her mother Elvira who, as a young girl, was hired out by her father to pick cotton in California. As Moraga recounts Elvira's life from youth until her Alzheimer's diagnosis later in life, Moraga reflects on her own coming-of-age journey as a queer Latina feminist. Apart from poetically describing how she came to terms with her identity as a lesbian woman, she elaborates on her Chicana activism as well as on the Mexican-American diaspora.
If you're looking for more brilliant recommendations, check out this twitter thread where we asked people to share their favourite reads of this year so far. 500 replies and counting – we could not be more inspired!