Shatila Stories –  translated by Nashwa Gowanlock
Fiction
Most novels are written by professionals using second hand material. Not this one. The editors have taken nine refugees, taught them the basics of creative writing, and asked them to tell their "Shatila Stories". The result is a miracle – a piece of collaborative fiction unlike any other. If you want to understand the chaos of the Middle East – or you just want to follow the course of a beautiful love story – start here. 'I want to hear their stories and see if their imaginations can open up a new path of understanding between us. Collaborative works of literature can achieve what no other literature can do. By pooling our imaginations we are able to access something totally different and new that goes beyond boundaries – that of the individual, of nations, of cultures. It connects us to our common human essence: our creativity. Let's make stories, not more war.'
Normal People by Sally Rooney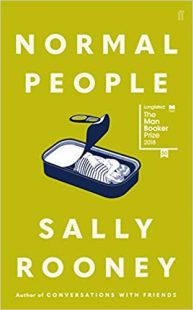 Fiction
Connell and Marianne both grow up in the same town in rural Ireland. The similarities end there; they are from very different worlds. But they both get places to study at university in Dublin, and a connection that has grown between them despite the social tangle of school lasts long into the following years. Sally Rooney's second novel is a deeply political novel, just as it's also a novel about love. It's about how difficult it is to speak to what you feel and how difficult it is to change. It's wry and seductive; perceptive and bold. It will make you cry and you will know yourself through it.
Fight Like A Girl by Clementine Ford
Non-fiction/ Feminism
An incendiary debut taking the world by storm, Fight Like A Girl is an essential manifesto for feminists new, old and soon-to-be.
Online sensation and fearless feminist heroine, Clementine Ford is a beacon of hope and inspiration to thousands of women and girls. In the wake of Harvey Weinstein and the #MeToo campaign, Ford uses a mixture of memoir, opinion and investigative journalism to expose just how unequal the world continues to be for women.
Letters From A Seducer by Hilda Hilst (translated from Portuguese)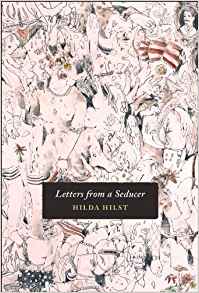 Fiction
In Letters from a Seducer, Hilst describes the everyday life of Karl, a wealthy, erudite, and amoral man who seeks an answer to his incomprehension of life through sex. Karl writes and sends twenty provocative letters to Cordelia, his chaste sister. The letters' text becomes intertwined with the life of the poet Stamatius, who finds Karl's letters in the trash. It quickly dawns upon the reader that both men are in fact the same person albeit at different points of time and circumstance. This mirror play is the guiding trope for a uniquely grand work.
The Obscene Madame D by Hilda Hist (translated from Portuguese) 
Fiction
The Obscene Madame D is the first work by acclaimed Brazilian author Hilda Hilst to be published in English. Radically irreverent and formally impious, this novel portrays an unyielding radical intelligence, a sixty-year-old woman who decides to live in the recess under the stairs. In her diminutive space, Madame D―for dereliction―relives the perplexity of her recently deceased lover who cannot comprehend her rejection of common sense, sex, and a simple life, in favor of metaphysical speculations that he supposes to be delusional and vain.
The Book Of Joan by Lidia Yukanavitch 
Fiction
THE RESISTANCE STARTS NOW. A group of rebels have united to save a world ravaged by war, violence and greed. Joan is their leader. Jean de Men is their foe. The future of humanity is being rewritten . . .Lidia Yuknavitch's mesmerising novel sees Joan of Arc's story reborn for the near future. It is a genre-defying masterpiece that may very well rewire your brain.
Women And Girls With Autism Spectrum Disorder by Sarah Hendrickx
Non-fiction
The difference that being female makes to the diagnosis, life and experiences of a person with an Autism Spectrum Disorder (ASD) has largely gone unresearched and unreported until recently. In this book Sarah Hendrickx has collected both academic research and personal stories about girls and women on the autism spectrum to present a picture of their feelings, thoughts and experiences at each stage of their lives. Outlining how autism presents differently and can hide itself in females and what the likely impact will be for them throughout their lifespan, the book looks at how females with ASD experience diagnosis, childhood, education, adolescence, friendships, sexuality, employment, pregnancy and parenting, and aging. It will provide invaluable guidance for the professionals who support these girls and women and it will offer women with autism a guiding light in interpreting and understanding their own life experiences through the experiences of others.
A Year Of Scottish Poems – chosen by Gaby Morgan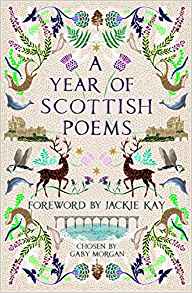 Poetry
A glorious collection of 366 poems compiled by Gaby Morgan. Reflecting the changing seasons, landscape and history of Scotland and her people and marking key dates in the Scottish calendar – from Burns Night to Hogmanay – these poems are powerful, thoughtful and uplifting. With an introduction from the National Poet for Scotland, Makar Jackie Kay, this collection is bursting at the seams with the strongest voices in Scottish poetry including Robert Burns, Robert Louis Stevenson, George Mackay Brown, Sir Walter Scott, Liz Lochhead, Don Paterson, Nan Shepherd, Stewart Conn, Kathleen Jamie, Elma Mitchell, John Rice, Muriel Spark, Iain Crichton Smith, Sorley MacLean, Julia Donaldson, Carolina Oliphant, Norman MacCaig, Marion Angus, Kate Clanchy, Carol Ann Duffy and many more to deliver magic on every page that lasts a whole year!
101 Poems For Children – chosen by Carol Ann Duffy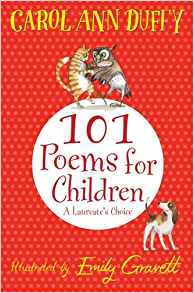 Poetry
Carol Ann Duffy, appointed Poet Laureate in 2009, has chosen her favourite poems for children for this stunning collection of classic and modern verse, exquisitely illustrated by multi-award-winning illustrator Emily Gravett. Featuring such classic poems as 'The Owl and the Pussycat' by Edward Lear and Lewis Carroll's 'Jabberwocky' alongside Edwin Morgan's 'The Loch Ness Monster's Song' and 'Balloons' by Sylvia Plath, 101 Poems for Children Chosen by Carol Ann Duffy: A Laureate's Choice is a delight for children of all ages and a pleasure to read aloud.