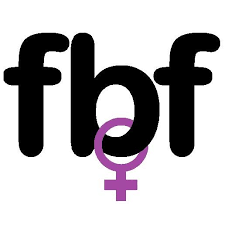 Feminist Book Fortnight
 Glasgow Women's Library
From: Saturday the 4th of  May 2019
Till: Saturday, the 18th of May.
This year Glasgow Women's Library are participating in the event, Feminist Book Fortnight which is based in the UK and Ireland.
Feminist Book Fortnight is a collection of radical and independent bookshops who host a celebration of feminist achievements by their works of literature. Last year, the event reportedly seen lots of full events and a buzz for the discussion and learning of feminist issues.
In 2018, there was 40 independent bookshops who took part: with window and in store displays as well as events. And 52 events were organised during the fortnight of which were 40 in bookshops and 3 in other venues.
We are very excited to be one of the venues hosting this event! And everyone is welcome so do come along.
If you are a publisher, please note that there is not a central organisation of events as each venue organise their own programme. We have no budget for materials and our collections have managed to grow over the past 25 years through the sheer generosity of our users, members and supporters. Therefore, if you have a book which you think is suitable and would be happy to donate to the library, please don't hesitate to contact us.
Things to discover at GWL during Feminist Book Fortnight:
Warm Welcome, on the 4th of May
Story Cafe, on the 16th of May