"I'm looking forward to exploring ways of learning and educating outside school, and the student teacher relationship. By working with the National Project and getting to know the Lifelong Learning Programme, I will hopefully be closer to an answer to that question by the end of my internship."
I wrote these lines almost three month ago when I just started my internship at GWL. The question I was asking myself back than was whether I want to work in education after I have finished my degree. And I was hoping to be able to answer that question after working with the National Project. To be honest, I don't know. But maybe three month just isn't long enough to come to a full conclusion. What I know is that I had some very good weeks and that I had to step out of my comfort zone quite a few times. During my time working with the National Project I was given the opportunity to work on all kinds of things. I did some research for upcoming projects, travelled around Scotland to deliver some of our projects and represented GWL at two conferences.
For some upcoming projects I spend some time working myself through the Moving Image Archive of the National Library of Scotland and watched all kind of things in order to find something we might be able to use in the future. Beginning with a 1960s documentary about Shetland ponies and ending with an award winning short film about Christmas from the early 1930s. In addition to the online research I had a good look through our own collection of poetry and novels here in the library.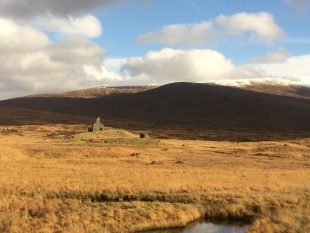 But I was not only working in the library. I learned very fast that the National Project indeed is National when I was asked to help with a Story Cafe in Fort William. My colleague and I spend hours on a train but that journey took us through some of the most impressive landscape I have ever seen, most of the time I was just staring out the window and pressing my nose against the glass. Only a few weeks later I found myself on a train again.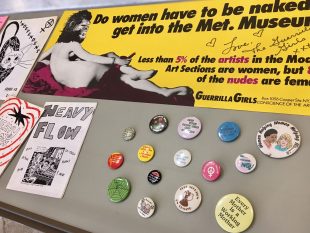 This time we would go up to Aberdeen to install the Firebrand Women exhibition at the Central Library, a week later we de-installed it. In preparation for the exhibition I gathered all the materials from the Glasgow Women's Library archive and found a lot of interesting things in the process. Like for example a poster for a women's conference in 1990, held at my University in Germany – I absolutely wasn't expecting that!
And last but not least the most challenging thing, I had to do was representing GWL at two teacher's conferences. Approaching people I didn't know and talking to them about GWL was a little bit outside my comfort zone, but a lot of people were interested in what we are doing and what we could offer them and I had some very interesting conversations. It turns out there was absolutely no need to be anxious about talking to strangers – it still isn't my favourite thing to do but it isn't such a big deal any longer.
I'm still not sure what I want to do once I finished University but I know that some of the things I did with the National Project have given me lots of ideas.