I suppose that being drawn to reflect upon the past year is natural as we start to close up our wonderful Library for the festive period. As 2018 dawned, I truly didn't think that it could have topped recent years, during which we embarked on renovation works, won multiple awards, welcomed more people through our doors than ever before and delivered incredibly exciting programmes of events. But as it turned out, 2018 was epic. In the year of #MeToo and #TimesUp, of centenary celebrations of Scottish literary luminaries Muriel Spark and Margaret Tait, and the year we reached 'Peak Suffragette,' as we marked the Centenary of the Representation of the People Act 1918, here are some of my highlights:
What could have been a more appropriate way to start our year than with our first ever exhibition by an international artist, especially as it named and placed one of our favourite Suffragette sheroes centre stage. Fiona Jack, a contemporary artist from New Zealand, is the great grand-niece of one of Glasgow's – and Scotland's – most celebrated Suffragettes, Helen Crawfurd. Fiona's exhibition Our Red Aunt drew visitors from all over the world, and also provided a catalyst for GWL to embark on a year-long programme of events and activities relating to the fight for women to vote, thanks to funding from the Scottish Government as part of the Vote 100 Centenary Fund.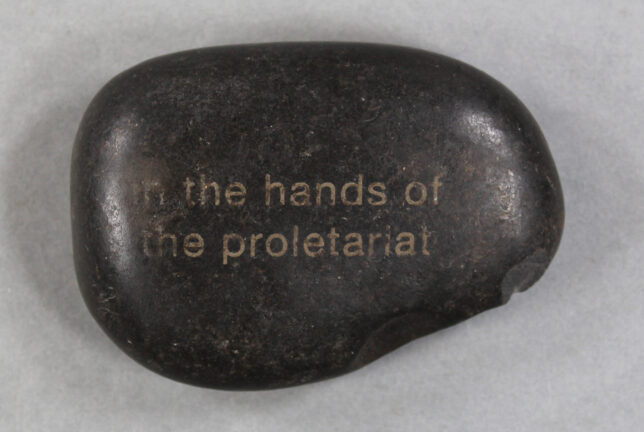 Our exhibition programme continued with our participation in the Glasgow International festival and our inaugural Flag and Film, with Linder Sterling's Bower of Bliss work adorning the exterior of our building while her newly commissioned film drew local and international visitors alike each day.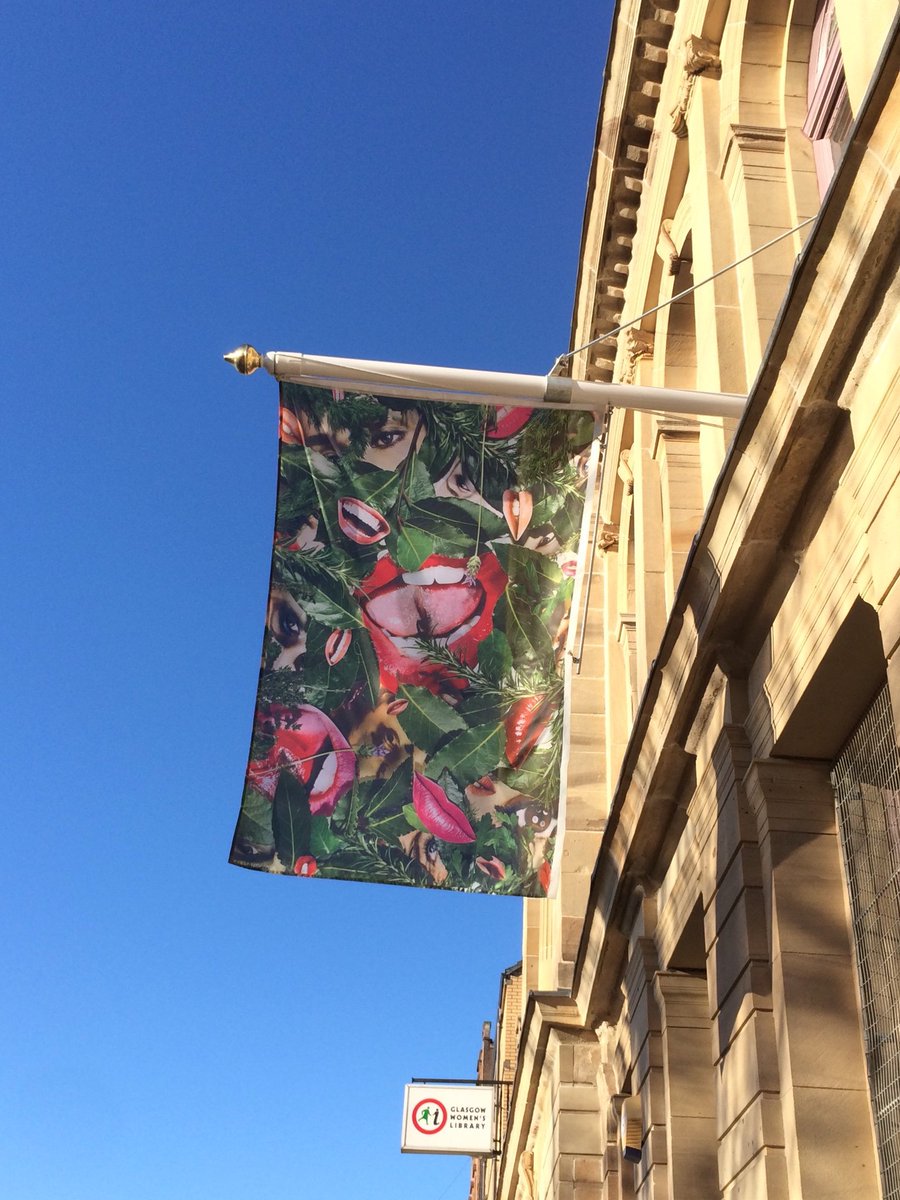 We loved being part of the Edinburgh International Book Festival in the Summer, when GWL co-founder and current Creative Development Manager, Adele Patrick, was a Guest Selector. She ran an incredibly successful strand of events called Revolting Women, and the whole GWL Team had great fun occupying our 'Revolting Women Feminist Take Over Tent' for three days – with Feminist Slogan T-Shirt printing, song writing, story reading, discussions, and a Suffragette-themed Herland, the legendary GWL Salon evening of music and spoken word.
We were thrilled to work in partnership with Panel to launch a new range of products called From GWL – these included a Votes for Women cushion, feminist silver charms, T. shirts and sexuality slogan mugs, all handmade by Scottish artists, inspired by items in our museum and archive collection.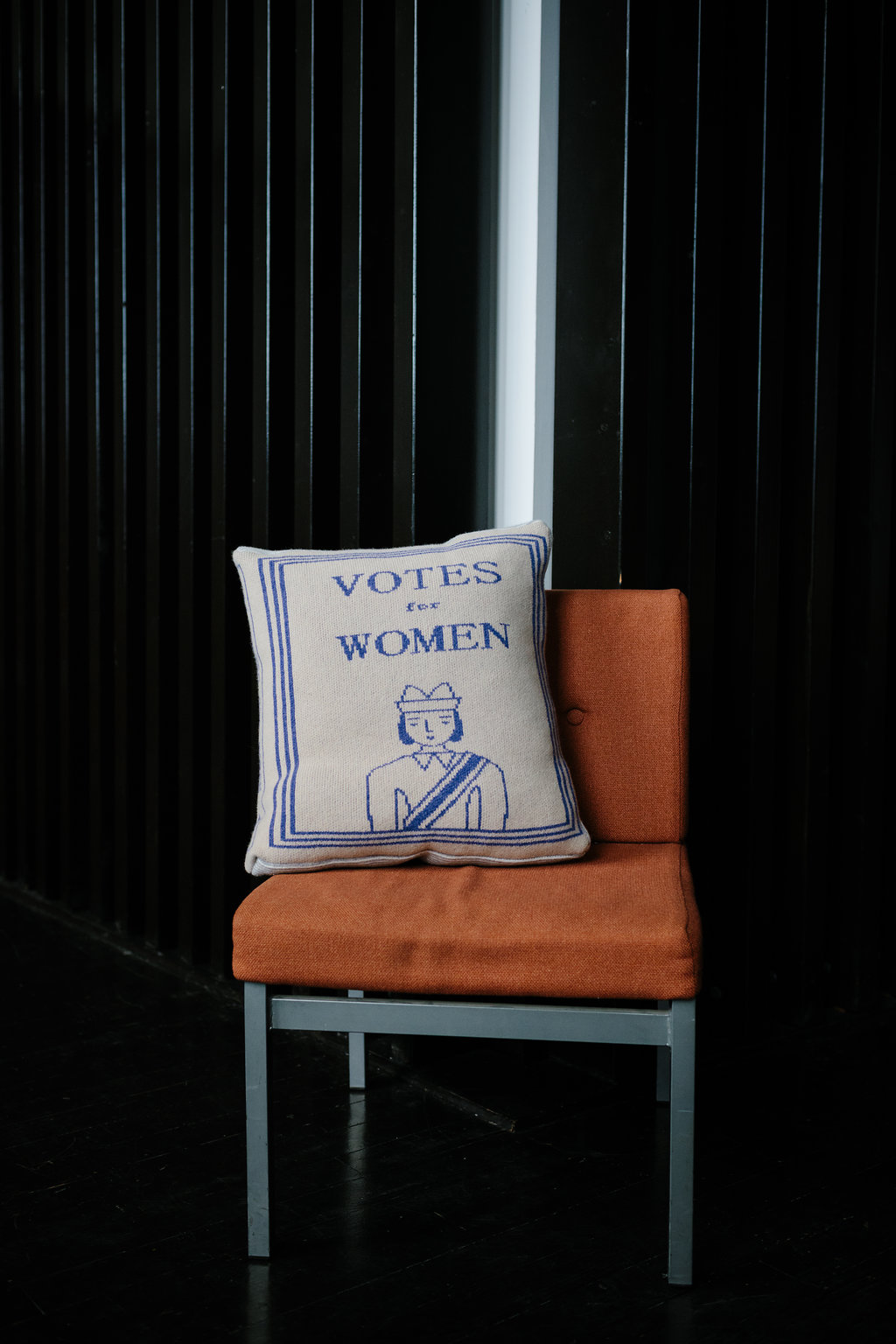 Of course we were so proud to have been shortlisted as one of five UK wide Finalists for Art Fund Museum of the Year, the largest and most prestigious museum prize in the world. This attracted national TV, radio, newspaper, journal, magazine and online coverage, as well as unprecedented public support for GWL to win – we were overwhelmed and humbled by the scale of this.
While we didn't win this prize, we still scooped a couple of amazing awards – we were so honoured to be named as Number One in The List Magazine's Hot 100, while our own Adele Patrick was awarded the Lifetime Achievement Award at the Herald / People Make Glasgow 'Inspiring City' Awards.
It's hard to know how to follow 2018, but next year already promises excitement and delight from start to finish, from exhibiting a rare self-portrait by the most celebrated female artist of the Italian Baroque, Artemisia Gentileschi (1593–c.1654), in partnership with the National Gallery, to the second GWL Open the Door Festival. We'll be developing and launching a new LGBTQI+ Heritage Trail and kicking of the year with an astounding exhibition, the launch of which features a return to GWL by our friend Jackie Kay.
We look forward to seeing you in 2019, and in the meantime, on behalf of everyone here at Glasgow Women's Library, THANK YOU for all your support.